Week eleven's 2016/2017 Pro CX rankings is out, and even though Katie Compton, Stephen Hyde and Denzel Stephenson were all non-racers, there is no change at the top of the leader board. There are plenty of changes below that though with Curtis White noticeably gaining a bit of ground.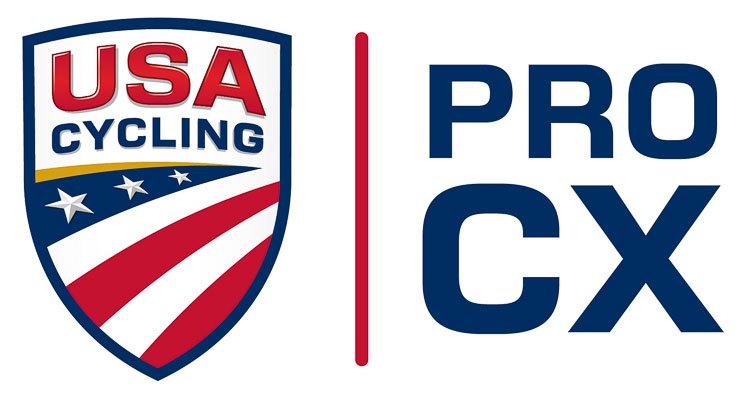 None of the top three women raced this past weekend, but their standings stay the same. Katie Compton (KFC Racing p/b Trek-Panache) still holds a 115 point lead over Emma White (Cannondale p/b Cyclocrossworld.com) and Ellen Noble (Aspire Racing) remains in third. Amanda Miller and Crystal Anthony did close up in the points just a bit.
Stephen Hyde (Cannondale p/b CyclocrossWorld) again did not race this past weekend, but still remains first in the standings with 742 points. Both Curtis White and Tobin Ortenblad gained a bunch of points to put them in second and third spot, respectively. White didn't double, but had a strong showing at the Supercross Cup in Suffern, NY and Ortenblad doubled up at CXLA.
Denzel Stephenson stays at the top of the Junior rankings and the top three stay the same but Calder Wood, Benjamin Gomez-Villafane and Scott Funston all moved up thanks to strong showings at CXLA.
See the full Week #11 rankings below.
With only one more C1 event remaining, and scoring capped at eight total UCI races, much of the standings won't change dramatically between now and the final event.
Next up on the ProCX calendar is a week off for the holiday and then activities resume on December 3 and 4 with three events: Ruts N' Guts in Broken Arrow, OK, NBX Gran Prix of Cross in Warwick, RI and Major Taylor 'Cross Cup in Indianapolis, IN.
This year's USA Cycling Pro CX calendar features 44 scoring cyclocross races, with UCI C1 and C2 points going 20 deep, and non-UCI events going 10 deep. UCI C1 events naturally score the most points. A non-UCI win is less valuable than seventh in a UCI C1, while a UCI C2 win is less valuable than ninth in a UCI C1, but the number of scoring events are capped per rider. See the full USA Cycling UCI Pro CX points scoring table here, and read more about the USA Cycling Pro CX scoring rules here.
2016 USA Cycling Pro CX Rankings - Women - Week #11 - 11/21/2016
| Place | First | Last | Points |
| --- | --- | --- | --- |
| 1 | Katherine | Compton | 688 |
| 2 | Emma | White | 573 |
| 3 | Ellen | Noble | 545 |
| 4 | Amanda | Miller | 524 |
| 5 | Crystal | Anthony | 507 |
| 6 | Caroline | Mani | 486 |
| 7 | Katerina | Nash | 435 |
| 8 | Courtenay | McFadden | 434 |
| 9 | Rebecca | Fahringer | 408 |
| 10 | Arley | Kemmerer | 358 |
| 11 | Kaitlin | Antonneau | 328 |
| 12 | Maghalie | Rochette | 312 |
| 13 | Helen | Wyman | 299 |
| 14 | Jena | Greaser | 247 |
| 15 | Rebecca | Gross | 234 |
| 16 | Sunny | Gilbert | 226 |
| 17 | Amanda | Nauman | 210 |
| 18 | Melinda | McCutcheon | 208 |
| 19 | Kathryn | Cumming | 197 |
| 20 | Christel | Ferrier-Bruneau | 191 |
| 21 | Julie | Wright | 191 |
| 22 | Natasha | Elliott | 183 |
| 23 | Serena | Gordon | 166 |
| 24 | Laura | Van Gilder | 150 |
| 25 | Sofia | Gomez Villafane | 149 |
| 26 | Hannah | Finchamp | 133 |
| 27 | Rachel | Rubino | 127 |
| 28 | Ruby | WEST | 126 |
| 29 | Danielle | Arman | 119 |
| 30 | Kathleen | Lysakowski | 115 |
| 31 | Stacey | Barbossa | 114 |
| 32 | Jenna | Blandford | 111 |
| 33 | BrittLee | Bowman | 103 |
| 34 | Jennifer | Malik | 102 |
| 35 | Elle | Anderson | 98 |
| 36 | Emily | Kachorek | 97 |
| 37 | Ellen | VanLoy | 92 |
| 38 | Cassandra | Maximenko | 80 |
| 39 | Samantha | Runnels | 79 |
| 40 | Katherine | Northcott | 78 |
| 41 | Eva | LECHNER | 78 |
| 42 | Allison | Arensman | 76 |
| 43 | Amira | Mellor | 76 |
| 44 | Megan | Barr | 68 |
| 45 | Nicole | Mertz | 66 |
| 46 | Emily | Shields | 65 |
| 47 | Laura | Winberry | 64 |
| 48 | Avanell | Schmitz | 60 |
| 49 | Catharine | PENDREL | 54 |
| 50 | Gray | Patton | 52 |
| 51 | Rebecca | Blatt | 51 |
| 52 | Caitlyn | Vestal | 50 |
| 53 | Melissa | Barker | 49 |
| 54 | Regina | Legge | 47 |
| 55 | Meghan | Korol | 43 |
| 56 | Catherine | Moore | 42 |
| 57 | Erin | Huck | 41 |
| 58 | Corey | Coogan Cisek | 41 |
| 59 | Heidi | Wood | 39 |
| 60 | Alexandra | Burton | 37 |
| 61 | Clara | Honsinger | 37 |
| 62 | Christa | Ghent | 36 |
| 63 | Allyson | Tufano | 33 |
| 64 | Sydney | Guagliardo | 32 |
| 65 | Beth Ann | Orton | 32 |
| 66 | Clio | Dinan | 32 |
| 67 | Christina | Gokey-Smith | 30 |
| 68 | Erin | Faccone | 27 |
| 69 | Cindy | Montambault | 27 |
| 70 | Hannah | Williams | 25 |
| 71 | Maria | Larkin | 23 |
| 72 | Lucie | Chainel | 23 |
| 73 | Turner | Ramsay | 22 |
| 74 | Kristin | Weber | 22 |
| 75 | Ashley | Barson | 22 |
| 76 | Sidney | McGill | 21 |
| 77 | Meredith | Miller | 20 |
| 78 | Caitlin | Bernstein | 20 |
| 79 | Natalie | Tapias | 20 |
| 80 | Katrina | Dowidchuk | 19 |
| 81 | Evelyn | Dong | 19 |
| 82 | Rebecca | Lewandowski | 19 |
| 83 | Lauren | Stephens | 18 |
| 84 | Mical | Dyck | 18 |
| 85 | Shannon | Mallory | 17 |
| 86 | Alexis | Skarda | 16 |
| 87 | Caroline | Poole | 16 |
| 88 | Amanda | Schaap | 15 |
| 89 | Kat | Sweatt | 15 |
| 90 | Lisa | Hudson | 14 |
| 91 | Nicole | Dorinzi | 14 |
| 92 | Hannah | Arensman | 12 |
| 93 | Gina | Estep | 12 |
| 94 | kristie | arend | 12 |
| 95 | Elizabeth | White | 11 |
| 96 | Abby | Watson | 11 |
| 97 | Kennedy | Adams | 11 |
| 98 | Jauron | Vetter | 11 |
| 99 | Suzie | Livingston | 10 |
| 100 | Rhys | May | 9 |
| 101 | Victoria | Steen | 9 |
| 102 | Amy | Beisel | 9 |
| 103 | Meghan | Newlin | 9 |
| 104 | Karen | Brems | 8 |
| 105 | Deidre | Morrison | 7 |
| 106 | Campbell | Steers | 7 |
| 107 | Julie | vanderHoop | 7 |
| 108 | Traci | Rodosta | 6 |
| 109 | Terra | Kier | 6 |
| 110 | Lindsay | Knight | 6 |
| 111 | Alijah | Beatty | 6 |
| 112 | Hillary | King | 6 |
| 113 | Melanie | Carter | 6 |
| 114 | emily | sportsman | 6 |
| 115 | Taylor | Kuyk-White | 5 |
| 116 | Christina | Peck | 5 |
| 117 | Gabriella | Sterne | 4 |
| 118 | Anne | Usher | 4 |
| 119 | Anne | Perry | 4 |
| 120 | Abigail | Youngwerth | 4 |
| 121 | Chelsea | Weidinger | 4 |
| 122 | Jennifer | Nowlin | 3 |
| 123 | Kathleen | Wulfkuhle | 3 |
| 124 | Sara | Headley | 3 |
| 125 | Ashley | Zoerner | 3 |
| 126 | Joanne | Grogan | 3 |
| 127 | Melissa | Presnell | 3 |
| 128 | Caitlin | Szymkowicz | 2 |
| 129 | Melsa | Smith | 2 |
| 130 | Tiziana | DeHorney | 2 |
| 131 | Alexandra | CampbellForte | 2 |
| 132 | Leslie | Lupien | 2 |
| 133 | Shaina | Kravitz | 2 |
| 134 | Vanessa | Curtis | 1 |
| 135 | Olivia | Dillon | 1 |
| 136 | Ksenia | Lepikhina | 1 |
| 137 | Kate | Kirkpatrick | 1 |
| 138 | Katherine | Santos | 1 |
| 139 | Leslie | Robinson | 1 |
2016 USA Cycling Pro CX Rankings - Men - Week #11 - 11/21/2016
| Place | First | Last | Points |
| --- | --- | --- | --- |
| 1 | Stephen | Hyde | 742 |
| 2 | Curtis | White | 554 |
| 3 | Tobin | Ortenblad | 504 |
| 4 | Kerry | Werner | 489 |
| 5 | Jeremy | Powers | 399 |
| 6 | James | Driscoll | 380 |
| 7 | Daniel | Summerhill | 351 |
| 8 | Yannick | Eckmann | 334 |
| 9 | Travis | Livermon | 302 |
| 10 | Jeremy | Durrin | 298 |
| 11 | Allen | Krughoff | 297 |
| 12 | Jack | Kisseberth | 251 |
| 13 | Jonathan | Page | 250 |
| 14 | Anthony | Clark | 238 |
| 15 | Spencer | Petrov | 237 |
| 16 | Dan | Timmerman | 226 |
| 17 | Cody | Kaiser | 219 |
| 18 | Justin | Lindine | 195 |
| 19 | Cooper | Willsey | 180 |
| 20 | Andrew | Dillman | 176 |
| 21 | Jeremy | Martin | 176 |
| 22 | Michael | vandenHam | 165 |
| 23 | Robert | Marion | 158 |
| 24 | Adam | Craig | 154 |
| 25 | Carl | Decker | 146 |
| 26 | Gage | Hecht | 145 |
| 27 | Tristan | Cowie | 134 |
| 28 | Cole | Oberman | 131 |
| 29 | Antonin | Marecaille | 123 |
| 30 | Jim | Aernouts | 120 |
| 31 | Daniel | Chabanov | 114 |
| 32 | Derrick | St. John | 112 |
| 33 | David | Van der Poel | 105 |
| 34 | Wout | vanAert | 105 |
| 35 | Lance | Haidet | 100 |
| 36 | Kevin | Bradford-Parish | 98 |
| 37 | Quinten | Hermans | 98 |
| 38 | Andrew | Juiliano | 94 |
| 39 | Rob | Peeters | 94 |
| 40 | Corne | VanKessel | 92 |
| 41 | Gianni | Vermeersch | 90 |
| 42 | Steve | Chainel | 89 |
| 43 | Maxx | Chance | 86 |
| 44 | Diether | SWEECK | 78 |
| 45 | Bjorn | Selander | 74 |
| 46 | Troy | Wells | 71 |
| 47 | W Grant | Ellwood | 71 |
| 48 | Eric | Thompson | 69 |
| 49 | Laurens | SWEECK | 69 |
| 50 | Dylan | Mcnicholas | 67 |
| 51 | Mark | McConnell | 67 |
| 52 | jordan | snyder | 62 |
| 53 | Toon | Aerts | 62 |
| 54 | Vincent | BAESTAENS | 60 |
| 55 | Daan | Soete | 60 |
| 56 | Ryan | Woodall | 58 |
| 57 | Peter | Goguen | 50 |
| 58 | Scott | Smith | 49 |
| 59 | Casey | Hildebrandt | 49 |
| 60 | Tom | Meeusen | 48 |
| 61 | Mark | DAvino | 47 |
| 62 | Alex | Ryan | 45 |
| 63 | Christopher | Aitken | 44 |
| 64 | Brian | Matter | 44 |
| 65 | Evan | Murphy | 44 |
| 66 | Todd | Wells | 43 |
| 67 | Cameron | Beard | 43 |
| 68 | Daan | Hoeyberghs | 42 |
| 69 | Merwin | Davis | 39 |
| 70 | Samuel | O'Keefe | 37 |
| 71 | Skyler | Mackey | 35 |
| 72 | Geoff | Kabush | 35 |
| 73 | Dylan | Postier | 34 |
| 74 | Max | Judelson | 29 |
| 75 | Michael | Mihalik | 29 |
| 76 | Adam | Myerson | 29 |
| 77 | Steve | Fisher | 28 |
| 78 | Byron | Rice | 28 |
| 79 | Tyler | Cloutier | 27 |
| 80 | Nicholas | Lemke | 27 |
| 81 | John | Purvis | 26 |
| 82 | Hector | Riveros | 26 |
| 83 | Jules | Goguely | 25 |
| 84 | Jake | Wells | 23 |
| 85 | Stephen | Ettinger | 23 |
| 86 | Cody | Cupp | 23 |
| 87 | Jason | Donald | 21 |
| 88 | Kacey | Campbell | 20 |
| 89 | Nicolas | Gaurin | 20 |
| 90 | Matthew | Timmerman | 19 |
| 91 | Craig | Richey | 19 |
| 92 | Michael | Owens | 18 |
| 93 | Patrick | Collins | 17 |
| 94 | Josh | Direen | 17 |
| 95 | Andy | Scott | 17 |
| 96 | Ian | McPherson | 16 |
| 97 | Thijs | VanAmerongen | 16 |
| 98 | Jacob | Lasley | 15 |
| 99 | Ian | Field | 15 |
| 100 | jens | vandekinderen | 15 |
| 101 | Jared | Nieters | 14 |
| 102 | Sean | Estes | 13 |
| 103 | Steven | Stefko | 13 |
| 104 | Trent | Blackburn | 13 |
| 105 | Eric | Fossell | 12 |
| 106 | Tim | Willis | 12 |
| 107 | David | Reyes | 12 |
| 108 | Jake | Sitler | 12 |
| 109 | Mat | Stephens | 10 |
| 110 | Nicolas | Catlin | 10 |
| 111 | Brannan | Fix | 10 |
| 112 | Samuel | Morrison | 10 |
| 113 | Kyle | Murphy | 10 |
| 114 | Adam | St Germain | 9 |
| 115 | Aaron | Snyder | 9 |
| 116 | Brendan | McCormack | 9 |
| 117 | Aaron | Schooler | 9 |
| 118 | Raphaël | Gagné | 9 |
| 119 | Lewis | Gaffney | 8 |
| 120 | Daniel | Hoeppner | 8 |
| 121 | Chris | Drummond | 8 |
| 122 | Cade | Bickmore | 8 |
| 123 | Greg | Wittwer | 8 |
| 124 | Derrick | Saunders | 8 |
| 125 | Justin | Thomas | 7 |
| 126 | Chris | Baddick | 7 |
| 127 | Rob | Sandusky | 7 |
| 128 | Alec | Donahue | 7 |
| 129 | Andrew | Wulfkuhle | 7 |
| 130 | Adam | Farabaugh | 7 |
| 131 | Joshua | Teets | 7 |
| 132 | Joshua | Johnson | 6 |
| 133 | Jordan | Villella | 6 |
| 134 | Marc-Andre | Daigle | 6 |
| 135 | Olivier | Lavigueur | 6 |
| 136 | Brian | Finnerty | 6 |
| 137 | Aaron | Oakes | 6 |
| 138 | Andy | Brooks | 5 |
| 139 | Mark | Flis | 5 |
| 140 | Jack | Tanner | 5 |
| 141 | Kaler | Marshall | 5 |
| 142 | Samuel | Dolzani | 5 |
| 143 | Michael | Dutczak | 5 |
| 144 | Mike | Friedberg | 4 |
| 145 | Scott | Chapin | 4 |
| 146 | Ron | Shevock | 4 |
| 147 | Thomas | Borner | 4 |
| 148 | Josh | Allen | 4 |
| 149 | Mike | Festa | 4 |
| 150 | Lucas | Livermon | 4 |
| 151 | Jeremy | Burkhardt | 4 |
| 152 | Jesse | Anthony | 3 |
| 153 | Trevor | O'Farrell | 3 |
| 154 | Aaron | Vaughn | 3 |
| 155 | Andrew | Bailey | 3 |
| 156 | Case | Butler | 3 |
| 157 | Scott | Hooper | 2 |
| 158 | Robin | Carpenter | 2 |
| 159 | Jeremy | Ostrowski | 2 |
| 160 | Szymon | Niemotko | 1 |
| 161 | Gerald | Adasavage | 1 |
| 162 | Matthew | Bruno | 1 |
| 163 | Josh | Whitney | 1 |
| 164 | Garrett | Gerchar | 1 |
| 165 | Ryan | Rinn | 1 |
| 166 | Matthew | Tyler | 1 |
2016 USA Cycling Pro CX Rankings - Junior - Week #11 - 11/21/2016
| Place | First | Last | Points |
| --- | --- | --- | --- |
| 1 | Denzel | Stephenson | 390 |
| 2 | Lane | Maher | 339 |
| 3 | Ross | Ellwood | 209 |
| 4 | Calder | Wood | 206 |
| 5 | Benjamin | GomezVillafane | 200 |
| 6 | Scott | Funston | 197 |
| 7 | Gunnar | HOLMGREN | 185 |
| 8 | Caleb | Swartz | 173 |
| 9 | Kendrick | Boots | 146 |
| 10 | Tyler | CLARK | 138 |
| 11 | Kevin | Goguen | 132 |
| 12 | George | Schulz | 129 |
| 13 | Gregory | Gunsalus | 109 |
| 14 | Sam | Noel | 98 |
| 15 | Clyde | Logue | 79 |
| 16 | Evan | Clouse | 71 |
| 17 | Brody | Sanderson | 71 |
| 18 | Henry | Jones | 66 |
| 19 | Nicholas | Beirne | 64 |
| 20 | Camden | Brooks | 61 |
| 21 | Isaac | Bryant | 45 |
| 22 | Tyler | Smith | 38 |
| 23 | Nolan | Brunner | 36 |
| 24 | Donovan | Birky | 35 |
| 25 | W Grant | Ellwood | 35 |
| 26 | Brayden | Buchanan | 33 |
| 27 | Maxx | Chance | 30 |
| 28 | Drew | Sotebeer | 30 |
| 29 | Brent | Franze | 28 |
| 30 | Wiley | Melton | 27 |
| 31 | Lance | Haidet | 26 |
| 32 | Spencer | Downing | 23 |
| 33 | Vivien | Rindisbacher | 22 |
| 34 | Garrett | Gerchar | 20 |
| 35 | Riley | Sheehan | 20 |
| 36 | Cameron | Beard | 18 |
| 37 | Nicholas | Jenkins | 18 |
| 38 | Alex | Campbell | 16 |
| 39 | Brannan | Fix | 16 |
| 40 | isaac | niles | 14 |
| 41 | Gentry | Jefferson | 13 |
| 42 | Andrew | Doody | 12 |
| 43 | Skyler | Mackey | 12 |
| 44 | Anders | Nystrom | 11 |
| 45 | Lucas | Rowton | 10 |
| 46 | Liam | Earl | 9 |
| 47 | Tyler | Clark | 9 |
| 48 | Cormac | Dunn | 8 |
| 49 | Finn | Gullickson | 8 |
| 50 | Christian | Husband | 7 |
| 51 | Ryan | Aittaniemi | 7 |
| 52 | Campbell | Watson | 7 |
| 53 | Ian | Stowe | 6 |
| 54 | Cole | Page | 5 |
| 55 | Enzo | Allwein | 5 |
| 56 | Alex | McCormack | 4 |
| 57 | Simon | Lewis | 3 |
| 58 | Dylan | Rockwood | 2 |