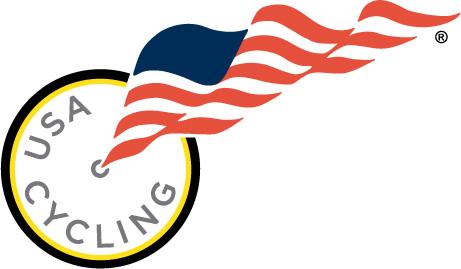 Nationals has traditionally been held in the same place for two years in a row, allowing the cities hosting to have the chance to tweak and perfect their races by the second year. Case in point is Madison, Wisconsin, home of Nationals 2012, and home to Nationals for 2013. Now, thanks to competing bids from three different cities, USA Cycling has awarded the bid not to one, not to two, but to all three contenders. Now, the USA Cycling Cyclocross National Championships will return to one-year stays starting in 2014, with the Valmont Bike Park in Boulder, Colorado landing the 2014 event.  For 2015, the event will move to Austin, Texas, and the next year, to Asheville, North Carolina.  All three cities put in bids for the 2014-2015 National Championships and perhaps thanks to their far-spaced geographical discrepancies, USA Cycling has decided that all three deserved to host Nationals. Or, as USA Cycling stated: "Following an unprecedented bevy of strong bids, USA Cycling has selected Boulder, Colorado, Austin, Texas and Asheville, North Carolina."
We haven't seen a one-year event since the rain-deluged 2002 Cyclocross National Championships held at the Domain Chandon winery in Napa, California that was dominated by a resurgent Jonathan Page (Richard Sachs) and Anne Knapp (Kona). After two-year stints in Portland, Providence, Kansas City, Bend and Madison, ten years later, USA Cycling is reverting to their old model. Although the two-year event pattern started with Portland, Kansas City promoter Bill Marshall told Cyclocross Magazine he campaigned for two-year events because of all the costs and learning involved with putting on a first-year event. But with the return of Nationals to a one-year event, the race can bring the racing and party to new scenes and largely avoid it from becoming a region-dominated affair in terms of attendance.
The USA Cycling Managing Director of National Events Micah Rice says, "We had three outstanding bids making the only logical choice to award all three communities. The decision to award one-year contracts for the championships will also help foster cyclocross racing in three distinctively different parts of the country."
USA Cycling evaluates potential host cities using various criteria, including: accessibility, community support, course options, technical expertise and the organization's commitment to volunteer recruitment, marketing and lodging. Each community will be required to host an international-caliber test event ahead of the national championships.
2014 in Boulder
So what made Boulder the choice for the first one-year Nationals stint? USA Cycling explains, "With a handful of top-caliber cyclocross events already in place at Boulder's Valmont Bike Park, the northern Colorado cycling-hotbed was the obvious choice to host in 2014. The tried and true, permanent cyclocross course and facilities will offer the ideal structure to host the nation's best."
"We are very excited that Valmont Bike Park will host the 2014 USA Cycling Cyclocross Nationals," said Michael Eubank, the City of Boulder's Valmont Bike Park director. "This is like the Super Bowl of cycling and tremendous news for Boulder—but especially for all of the local cyclists and bike organizations who were involved in creating this one-of-a-kind bike park. Valmont Bike Park was specifically designed and built to accommodate daily recreation users as well as USA Cycling racing events and we can't wait to bring this event to Colorado."
2015 in Austin
Austin's Zilker Park will then play host Nationals. USA Cycling explains their logic for choosing Austin for 2015 by saying: "The beautiful urban park will offer an exciting venue near the heart of downtown Austin, a thriving city with a strong cycling community recently rated one of the Top 20 Most Bike-Friendly Cities in America by Bicycling Magazine."
As the executive director of the Austin Sports Commission, Matthew Payne, told USA Cycling, "Austin is pumped. This event will be another chance to showcase our dynamic city to cyclocross athletes all over the country. Austin is long overdue for an event of this caliber and we're excited about working closely with USA Cycling officials and sharing this with our strong cycling community."
2016 in Asheville
The last host city will be down in the Southeast in Asheville, North Carolina, taking place at the historic Biltmore Estate, set amongst the 8,000 acres of America's largest home, in the mountains of western North Carolina.
"Asheville is pleased to be chosen as the host for the 2016 USA Cycling Cyclo-cross National Championships," said Ben VanCamp, Asheville-Buncombe Regional Sports Commission senior advisor. "We are looking forward to showcasing our strong and supportive cycling community."
The 2013 edition of the event is set to return to Madison, Wisconsin Jan. 9-12. To relive the excitement of the 2012 event, be sure to see Cyclocross Magazine's 2012 USA Cycling Cyclocross National Championships full coverage page.
What do you think about the return to one-year events?  Drop a comment below.