(Editors Note: Due to some recalculations, we are reposting these final rankings with corrected results.)
The final 2016/2017 Pro CX rankings are out and Katie Compton, Stephen Hyde, Lane Maher (Junior) and Maxx Chance (U23) are the Pro CX Title Winners for this season.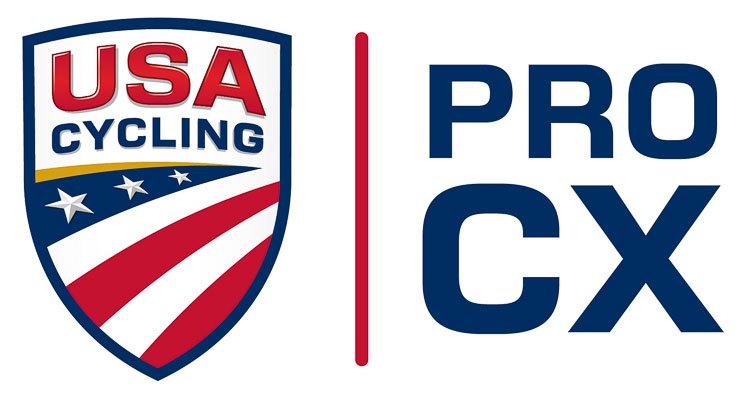 Katie Compton didn't take the lead for the Elite Women's overall rankings until week five, but after that she pulled out an untouchable lead in short notice. Katie Antonneau and Ellen Noble were early season leaders but Compton showed her dominance by finishing with a 185 point lead. Emma White finished the season second in the standings and Crystal Anthony finished third.
Stephen Hyde took over the top ranking spot for the Elite Men on week 2 and never looked back. Hyde had built up a sufficient lead by week five that he could easily afford to go racing in Europe for the later part of the season and not relinquish the title. Hyde finished with a 98 point lead over young Tobin Ortenblad in second. Ortenblad had solid finishes at events like Ruts 'N Guts, CXLA and many others. Third place goes to Curtis White who had strong showings at events like NBX, Northampton, and more.
Lane Maher leap frogged over early season leader Denzel Stephenson and finished on top of the Junior rankings by a mere 9 points. Stephenson had a strong early season showing, but went racing at Euro events like Zeven, the Superprestige and the Zilvermeercross. Gunnar Holmgren finished third in the points after a double win at the Major Taylor Cross Cup.
For the U23 Men, Maxx Chance finished on top with Grant Ellwood finishing in second and Garrett Gerchar finishing in third.
See the final 2016/17 rankings for Elite Women, Elite Men, Junior and U23 Men below.
To take a look back at the previous season's rankings, read our Race Report with Overall 2015/2016 standings here.
This year's USA Cycling Pro CX calendar featured 44 scoring cyclocross races, with UCI C1 and C2 points going 20 deep, and non-UCI events going 10 deep. UCI C1 events naturally score the most points. A non-UCI win is less valuable than seventh in a UCI C1, while a UCI C2 win is less valuable than ninth in a UCI C1, but the number of scoring events are capped per rider. See the full USA Cycling UCI Pro CX points scoring table here, and read more about the USA Cycling Pro CX scoring rules here.
2016 USA Cycling Pro CX Rankings - Elite Women - Final Rankings - 12/12/2016
| Place | First | Last | Points |
| --- | --- | --- | --- |
| 1 | Katherine | Compton | 828 |
| 2 | Emma | White | 643 |
| 3 | Crystal | Anthony | 638 |
| 4 | Amanda | Miller | 602 |
| 5 | Rebecca | Fahringer | 565 |
| 6 | Ellen | Noble | 545 |
| 7 | Courtenay | McFadden | 499 |
| 8 | Caroline | Mani | 486 |
| 9 | Arley | Kemmerer | 456 |
| 10 | Kaitlin | Antonneau | 438 |
| 11 | Katerina | Nash | 435 |
| 12 | Sunny | Gilbert | 318 |
| 13 | Maghalie | Rochette | 312 |
| 14 | Helen | Wyman | 299 |
| 15 | Melinda | McCutcheon | 283 |
| 16 | Amanda | Nauman | 274 |
| 17 | Rebecca | Gross | 264 |
| 18 | Julie | Wright | 248 |
| 19 | Jena | Greaser | 247 |
| 20 | Sofia | Gomez Villafane | 224 |
| 21 | Kathryn | Cumming | 213 |
| 22 | Christel | Ferrier-Bruneau | 191 |
| 23 | Laura | Van Gilder | 186 |
| 24 | Natasha | Elliott | 183 |
| 25 | Cassandra | Maximenko | 178 |
| 26 | Ruby | WEST | 168 |
| 27 | Serena | Gordon | 166 |
| 28 | Rachel | Rubino | 164 |
| 29 | Jennifer | Malik | 151 |
| 30 | Allison | Arensman | 146 |
| 31 | Kathleen | Huff | 139 |
| 32 | Hannah | Finchamp | 133 |
| 33 | Samantha | Runnels | 131 |
| 34 | Stacey | Barbossa | 123 |
| 35 | BrittLee | Bowman | 120 |
| 36 | Danielle | Arman | 119 |
| 37 | Emily | Kachorek | 112 |
| 38 | Jenna | Blandford | 111 |
| 39 | Katherine | Northcott | 106 |
| 40 | Laura | Winberry | 104 |
| 41 | Emily | Shields | 100 |
| 42 | Elle | Anderson | 98 |
| 43 | Hannah | Arensman | 92 |
| 43 | Ellen | VanLoy | 92 |
| 45 | Christina | Gokey-Smith | 84 |
| 45 | Gray | Patton | 84 |
| 47 | Catherine | Moore | 83 |
| 47 | Christa | Ghent | 83 |
| 49 | Eva | Lechner | 78 |
| 50 | Avanell | Schmitz | 77 |
| 51 | Amira | Mellor | 76 |
| 52 | Emma | Swartz | 72 |
| 53 | Megan | Barr | 68 |
| 54 | Nicole | Mertz | 66 |
| 55 | Meghan | Korol | 65 |
| 56 | Regina | Legge | 63 |
| 57 | Corey | Coogan Cisek | 62 |
| 58 | Caitlyn | Vestal | 57 |
| 59 | Laurel | Rathbun | 55 |
| 60 | Catharine | PENDREL | 54 |
| 61 | Lauren | Stephens | 52 |
| 62 | Rebecca | Blatt | 51 |
| 63 | Melissa | Barker | 49 |
| 64 | Erin | Huck | 41 |
| 65 | Erin | Faccone | 39 |
| 65 | Heidi | Wood | 39 |
| 67 | Clio | Dinan | 38 |
| 68 | Clara | Honsinger | 37 |
| 68 | Alexandra | Burton | 37 |
| 68 | Allyson | Tufano | 37 |
| 71 | Payten | Maness | 36 |
| 72 | Turner | Ramsay | 35 |
| 73 | Beth Ann | Orton | 32 |
| 73 | Sydney | Guagliardo | 32 |
| 73 | Fiona | Dougherty | 32 |
| 76 | Maria | Larkin | 27 |
| 76 | Cindy | Montambault | 27 |
| 78 | Campbell | Steers | 25 |
| 78 | Hannah | Williams | 25 |
| 80 | Sarah | Ginsbach | 24 |
| 81 | Natalie | Tapias | 23 |
| 81 | Ashley | Zoerner | 23 |
| 81 | Lucie | Chainel | 23 |
| 84 | Rebecca | Lewandowski | 22 |
| 84 | Ashley | Barson | 22 |
| 84 | Victoria | Steen | 22 |
| 84 | Kristin | Weber | 22 |
| 88 | Sidney | McGill | 21 |
| 89 | Caitlin | Bernstein | 20 |
| 89 | Meredith | Miller | 20 |
| 91 | Katrina | Dowidchuk | 19 |
| 91 | Stacy | Kalemkiarian | 19 |
| 91 | Evelyn | Dong | 19 |
| 94 | Mical | Dyck | 18 |
| 95 | Shannon | Mallory | 17 |
| 96 | Alexis | Skarda | 16 |
| 96 | Jauron | Vetter | 16 |
| 96 | Caroline | Poole | 16 |
| 99 | Kat | Sweatt | 15 |
| 99 | Elizabeth | White | 15 |
| 99 | Amanda | Schaap | 15 |
| 102 | Lisa | Hudson | 14 |
| 102 | Kennedy | Adams | 14 |
| 102 | Nicole | Dorinzi | 14 |
| 105 | Julie | vanderHoop | 13 |
| 106 | Katherine | Shields | 12 |
| 106 | kristie | arend | 12 |
| 106 | Gina | Estep | 12 |
| 109 | Abby | Watson | 11 |
| 109 | Lindsay | Knight | 11 |
| 111 | Jane | Burlew | 10 |
| 111 | Suzie | Livingston | 10 |
| 111 | Anne | Perry | 10 |
| 114 | Amy | Beisel | 9 |
| 114 | Rhys | May | 9 |
| 114 | Meghan | Newlin | 9 |
| 117 | Karen | Brems | 8 |
| 117 | Caroline | Lurgio | 8 |
| 117 | Leslie | Lupien | 8 |
| 117 | Sara | Rains | 8 |
| 117 | Natasha | Cowie | 8 |
| 122 | Isabella | Brookshire | 7 |
| 122 | Abigail | Walker | 7 |
| 122 | Andrea | Cox | 7 |
| 122 | Deidre | Morrison | 7 |
| 122 | Katherine | Santos | 7 |
| 122 | Gabriella | Arnold | 7 |
| 128 | Karen | Tripp | 6 |
| 128 | Terra | Kier | 6 |
| 128 | Alijah | Beatty | 6 |
| 128 | Hillary | King | 6 |
| 128 | Melanie | Carter | 6 |
| 128 | Traci | Rodosta | 6 |
| 128 | Emily | Sportsman | 6 |
| 128 | Taylor | Kuyk-White | 6 |
| 136 | Laura | Rice | 5 |
| 136 | Christina | Peck | 5 |
| 136 | Sarah | Kaufmann | 5 |
| 139 | Kimberly | Flynn | 4 |
| 139 | Gabriella | Sterne | 4 |
| 139 | Anne | Usher | 4 |
| 139 | Abigail | Youngwerth | 4 |
| 139 | Chelsea | Weidinger | 4 |
| 139 | Lauren | Bingham | 4 |
| 145 | Angelina | Stevens | 3 |
| 145 | Jennifer | Nowlin | 3 |
| 145 | Joanne | Grogan | 3 |
| 145 | Melissa | Presnell | 3 |
| 145 | Kathleen | Wulfkuhle | 3 |
| 145 | Sara | Headley | 3 |
| 151 | Maria | Carrelli | 2 |
| 151 | Caitlin | Szymkowicz | 2 |
| 151 | Lily | Williams | 2 |
| 151 | Tiziana | DeHorney | 2 |
| 151 | Alexandra | CampbellForte | 2 |
| 151 | Kaysee | Armstrong | 2 |
| 151 | Shaina | Kravitz | 2 |
| 151 | Melsa | Smith | 2 |
| 151 | Lindsay | Wetzel Polin | 2 |
| 160 | Deb Sweeney | Whitmore | 1 |
| 160 | Vanessa | Curtis | 1 |
| 160 | Olivia | Dillon | 1 |
| 160 | Ksenia | Lepikhina | 1 |
| 160 | Kate | Kirkpatrick | 1 |
| 160 | Leslie | Robinson | 1 |
| 160 | Tiffany | Schwartz | 1 |
2016 USA Cycling Pro CX Rankings - Elite Men - Final Rankings - 12/12/2016
| Place | First | Last | Points |
| --- | --- | --- | --- |
| 1 | Stephen | Hyde | 742 |
| 2 | Tobin | Ortenblad | 644 |
| 3 | Curtis | White | 624 |
| 4 | Kerry | Werner | 595 |
| 5 | James | Driscoll | 479 |
| 6 | Travis | Livermon | 468 |
| 7 | Daniel | Summerhill | 441 |
| 8 | Jeremy | Powers | 429 |
| 9 | Yannick | Eckmann | 359 |
| 10 | Allen | Krughoff | 337 |
| 11 | Jeremy | Durrin | 328 |
| 12 | Jack | Kisseberth | 307 |
| 13 | Spencer | Petrov | 288 |
| 14 | Cody | Kaiser | 279 |
| 15 | Jonathan | Page | 265 |
| 16 | Michael | vandenHam | 261 |
| 17 | Dan | Timmerman | 251 |
| 18 | Justin | Lindine | 242 |
| 19 | Anthony | Clark | 238 |
| 20 | Robert | Marion | 237 |
| 21 | Tristan | Cowie | 234 |
| 22 | Andrew | Dillman | 232 |
| 23 | Cooper | Willsey | 210 |
| 24 | Gage | Hecht | 199 |
| 25 | Jeremy | Martin | 176 |
| 26 | Carl | Decker | 172 |
| 27 | Adam | Craig | 154 |
| 28 | Daniel | Chabanov | 145 |
| 29 | Cole | Oberman | 131 |
| 30 | Kevin | Bradford-Parish | 128 |
| 31 | Antonin | Marecaille | 123 |
| 32 | Jim | Aernouts | 120 |
| 32 | Lance | Haidet | 120 |
| 34 | Derrick | St. John | 112 |
| 35 | Andrew | Juiliano | 109 |
| 36 | Todd | Wells | 108 |
| 37 | Wout | vanAert | 105 |
| 37 | David | Van der Poel | 105 |
| 39 | Dylan | Mcnicholas | 101 |
| 40 | Quinten | Hermans | 98 |
| 41 | Peter | Goguen | 96 |
| 42 | Troy | Wells | 94 |
| 42 | Rob | Peeters | 94 |
| 44 | Brian | Matter | 93 |
| 45 | Corne | VanKessel | 92 |
| 46 | Merwin | Davis | 91 |
| 47 | Gianni | Vermeersch | 90 |
| 48 | Steve | Chainel | 89 |
| 49 | Maxx | Chance | 86 |
| 50 | Mark | McConnell | 85 |
| 51 | Alex | Ryan | 82 |
| 52 | Bjorn | Selander | 81 |
| 53 | Jordan | Snyder | 80 |
| 54 | Diether | Sweeck | 78 |
| 55 | Casey | Hildebrandt | 77 |
| 55 | Max | Judelson | 77 |
| 57 | Jake | Wells | 74 |
| 58 | W Grant | Ellwood | 71 |
| 59 | Laurens | Sweeck | 69 |
| 59 | Byron | Rice | 69 |
| 59 | Eric | Thompson | 69 |
| 62 | Toon | Aerts | 62 |
| 63 | Vincent | Baestaens | 60 |
| 63 | Daan | Soete | 60 |
| 65 | Craig | Richey | 59 |
| 66 | Ryan | Woodall | 58 |
| 67 | Joshua | Johnson | 53 |
| 68 | Adam | Myerson | 50 |
| 68 | Evan | Murphy | 50 |
| 70 | Scott | Smith | 49 |
| 71 | Tom | Meeusen | 48 |
| 72 | Samuel | O'Keefe | 47 |
| 72 | Mark | DAvino | 47 |
| 74 | Christopher | Aitken | 44 |
| 74 | Michael | Mihalik | 44 |
| 76 | Cameron | Beard | 43 |
| 77 | Daan | Hoeyberghs | 42 |
| 78 | Brannan | Fix | 37 |
| 78 | Nicholas | Lemke | 37 |
| 80 | Geoff | Kabush | 35 |
| 80 | Matthew | Timmerman | 35 |
| 80 | Skyler | Mackey | 35 |
| 83 | Dylan | Postier | 34 |
| 84 | Jules | Goguely | 33 |
| 84 | Andy | Scott | 33 |
| 86 | John | Purvis | 31 |
| 87 | Andrew | Reardon | 30 |
| 88 | Alec | Donahue | 29 |
| 89 | Tyler | Cloutier | 29 |
| 89 | Steve | Fisher | 28 |
| 91 | Patrick | Collins | 26 |
| 91 | Hector | Riveros | 26 |
| 93 | Lewis | Gaffney | 25 |
| 93 | Jared | Nieters | 25 |
| 95 | Brendan | McCormack | 23 |
| 95 | Cody | Cupp | 23 |
| 95 | Stephen | Ettinger | 23 |
| 98 | Jason | Donald | 21 |
| 98 | Michael | Owens | 21 |
| 98 | Trent | Blackburn | 21 |
| 101 | Andrew | Bailey | 20 |
| 101 | Kacey | Campbell | 20 |
| 101 | Nicolas | Gaurin | 20 |
| 101 | David | Reyes | 20 |
| 105 | Ian | McShane | 19 |
| 105 | Samuel | Kieffer | 19 |
| 105 | Tim | Willis | 19 |
| 108 | Nathaniel | Morse | 18 |
| 108 | Keith | Mullaly | 18 |
| 108 | William | Sheftall | 18 |
| 111 | Jacob | Lasley | 17 |
| 111 | Josh | Direen | 17 |
| 113 | Ian | McPherson | 16 |
| 113 | Thijs | VanAmerongen | 16 |
| 115 | Ian | Field | 15 |
| 115 | jens | vandekinderen | 15 |
| 117 | Frank | Travieso | 14 |
| 118 | Sean | Estes | 13 |
| 118 | Steven | Stefko | 13 |
| 120 | Eric | Fossell | 12 |
| 120 | Jake | Sitler | 12 |
| 122 | Samuel | Morrison | 10 |
| 122 | Kyle | Murphy | 10 |
| 122 | Lucas | Livermon | 10 |
| 122 | Nicolas | Catlin | 10 |
| 122 | Charlie | Hough | 10 |
| 122 | Anders | Nystrom | 10 |
| 122 | Mat | Stephens | 10 |
| 122 | Michael | Larson | 10 |
| 130 | Aaron | Schooler | 9 |
| 130 | Raphael | Gagne | 9 |
| 130 | Adam | St Germain | 9 |
| 130 | Aaron | Snyder | 9 |
| 130 | Scott | Hoffner | 9 |
| 135 | Chris | Drummond | 8 |
| 135 | Cade | Bickmore | 8 |
| 135 | Peter | Disera | 8 |
| 135 | Daniel | Hoeppner | 8 |
| 135 | Derrick | Saunders | 8 |
| 135 | Greg | Wittwer | 8 |
| 135 | Mike | Festa | 8 |
| 135 | Keegan | Swenson | 8 |
| 143 | Adam | Farabaugh | 7 |
| 143 | Chris | Baddick | 7 |
| 143 | Rob | Sandusky | 7 |
| 143 | Joshua | Teets | 7 |
| 143 | Bradford | Perley | 7 |
| 143 | Justin | Thomas | 7 |
| 143 | Andrew | Wulfkuhle | 7 |
| 150 | Joachim | Parbo | 6 |
| 150 | Case | Butler | 6 |
| 150 | Olivier | Lavigueur | 6 |
| 150 | Aaron | Oakes | 6 |
| 150 | Jordan | Villella | 6 |
| 150 | Marc-Andre | Daigle | 6 |
| 150 | Quinton | Disera | 6 |
| 150 | Brian | Finnerty | 6 |
| 158 | Stephen | Bassett | 5 |
| 158 | Jack | Tanner | 5 |
| 158 | Andy | Brooks | 5 |
| 158 | Nathaniel | Ward | 5 |
| 158 | Kaler | Marshall | 5 |
| 158 | Samuel | Dolzani | 5 |
| 158 | Michael | Dutczak | 5 |
| 158 | Mark | Flis | 5 |
| 158 | Robert | Squire | 5 |
| 167 | Vance | Fletcher | 4 |
| 167 | Ron | Shevock | 4 |
| 167 | Nicholas | Lando | 4 |
| 167 | Jeremy | Burkhardt | 4 |
| 167 | Mike | Friedberg | 4 |
| 167 | Scott | Chapin | 4 |
| 167 | Scott | McGill | 4 |
| 167 | Thomas | Borner | 4 |
| 167 | Josh | Allen | 4 |
| 167 | Allan | Schroeder | 4 |
| 177 | Josh | Whitney | 3 |
| 177 | Zach | Bender | 3 |
| 177 | Aaron | Vaughn | 3 |
| 177 | Trevor | O'Farrell | 3 |
| 177 | Jesse | Anthony | 3 |
| 177 | Alexander | Grant | 3 |
| 183 | Taylor | Kruse | 2 |
| 183 | Jeremy | Ostrowski | 2 |
| 183 | Jose Alfredo | Pacheco | 2 |
| 183 | Michael | Landry | 2 |
| 183 | Olivier | Vrambout | 2 |
| 183 | Scott | Hooper | 2 |
| 183 | Robin | Carpenter | 2 |
| 183 | Will | Barnes | 2 |
| 183 | Andrew | Borden | 2 |
| 192 | Garrett | Gerchar | 1 |
| 192 | Ryan | Rinn | 1 |
| 192 | Matthew | Tyler | 1 |
| 192 | Ryan | Gamm | 1 |
| 192 | Mitchell | Peterson | 1 |
| 192 | David | Kessler | 1 |
| 192 | Gerald | Adasavage | 1 |
| 192 | Zachary | Curtis | 1 |
| 192 | Matthew | Bruno | 1 |
| 192 | Szymon | Niemotko | 1 |
2016 USA Cycling Pro CX Rankings - Junior - Week #13 - 12/12/2016
| Place | First name | Last name | Points |
| --- | --- | --- | --- |
| 1 | Lane | Maher | 399 |
| 2 | Denzel | Stephenson | 390 |
| 3 | Gunnar | Holmgren | 255 |
| 4 | Caleb | Swartz | 214 |
| 5 | Ross | Ellwood | 209 |
| 6 | Calder | Wood | 206 |
| 7 | Benjamin | GomezVillafane | 200 |
| 8 | Scott | Funston | 197 |
| 9 | George | Schulz | 175 |
| 10 | Tyler | Clark | 147 |
| 11 | Kendrick | Boots | 146 |
| 12 | Kevin | Goguen | 132 |
| 13 | Brody | Sanderson | 115 |
| 14 | Evan | Clouse | 114 |
| 15 | Gregory | Gunsalus | 109 |
| 16 | Sam | Noel | 98 |
| 17 | Nicholas | Beirne | 96 |
| 18 | Clyde | Logue | 79 |
| 19 | Henry | Jones | 66 |
| 20 | Camden | Brooks | 61 |
| 21 | Isaac | Bryant | 45 |
| 22 | Tyler | Smith | 38 |
| 23 | Nolan | Brunner | 36 |
| 24 | Donovan | Birky | 35 |
| 25 | Brayden | Buchanan | 33 |
| 26 | Drew | Sotebeer | 30 |
| 27 | Brent | Franze | 28 |
| 28 | Zachary | Young | 28 |
| 29 | Wiley | Melton | 27 |
| 30 | Owen | Busch | 23 |
| 31 | Vivien | Rindisbacher | 22 |
| 32 | Riley | Sheehan | 20 |
| 33 | Nicholas | Jenkins | 18 |
| 34 | Alex | Campbell | 16 |
| 35 | Dylan | Rockwood | 14 |
| 36 | Gentry | Jefferson | 13 |
| 37 | Andrew | Doody | 12 |
| 38 | Finn | Gullickson | 8 |
| 39 | Ryan | Aittaniemi | 7 |
| 40 | Campbell | Watson | 7 |
| 41 | Enzo | Allwein | 5 |
| 42 | Cole | Page | 5 |
| 43 | Alex | McCormack | 4 |
| 44 | Simon | Lewis | 3 |
2016 USA Cycling Pro CX Rankings - U23 Men - Week #13 - 12/12/2016
| Place | First name | Last name | Points |
| --- | --- | --- | --- |
| 1 | Maxx | Chance | 91 |
| 2 | W Grant | Ellwood | 88 |
| 3 | Garrett | Gerchar | 54 |
| 4 | Lance | Haidet | 52 |
| 5 | Brannan | Fix | 46 |
| 6 | Spencer | Downing | 46 |
| 7 | Cameron | Beard | 38 |
| 8 | Gage | Hecht | 35 |
| 9 | Liam | Earl | 32 |
| 10 | Skyler | Mackey | 30 |
| 11 | isaac | niles | 26 |
| 12 | Anders | Nystrom | 25 |
| 13 | Ian | McPherson | 20 |
| 14 | Lucas | Rowton | 20 |
| 15 | Cormac | Dunn | 17 |
| 16 | Cade | Bickmore | 16 |
| 17 | Christian | Husband | 15 |
| 18 | Jack | Tanner | 14 |
| 19 | Thomas | Gauthier | 11 |
| 20 | Jonathan | Anderson | 10 |
| 21 | Nicolas | Padilla | 7 |
| 22 | Ian | Stowe | 6 |