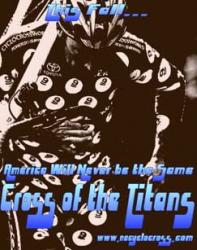 2 Olympians, 2 Current National Champions, and 2 Former National Champions Ready to Battle at First NACT Weekend Of Cyclocross
Full Speed Ahead Star Crossed presented by Gerk's Ski and Cycle and the Rad Racing GP presented by FSA and Kona will open up the North American Cyclocross Trophy with an impressive field. Current National champ Tim Johnson (Cyclocrossworld.com/Cannondale) will be met at the start line by '06 champion, Ryan Trebon (Kona) and '05 champion and Olympian Todd Wells (GT). "We are thrilled that the legends of modern cross have chosen to start their seasons with us, our weekend is going to be a "battle royal" on two very different courses that will favor different riders" remarks Jim Brown of Rad Racing.
Todd Wells, a US Olympian on the Mountain Bike, is on high form after finishing 5th in Cross Country at the Canberra, Australia MTB World Cup on August 30th. The fast-starting Ryan Trebon should also be ready to put the pressure on Johnson as defending USGP of Cyclocross and CrossVegas champ. Current National Cross Country Champ Adam Craig (Giant) will also add a bit of speed to the race. The former runner-up at the event is coming off the Olympics and a great year on the World Cup circuit.
Former Star Crossed winners and Carl Decker (Giant) and Andy Jacques-Mayne (Specialized/KMC pb Cal Giant) have confirmed attendance along with Joachim Parbo who is two-time Danish National Cyclocross Champion and past Star Crossed and Rad Racing competitor.
The North American Cyclocross Trophy debuts this fall and includes such notable races as FSA Star Crossed presented by Gerks Ski and Cycle, Rad Racing GP Presented by Kona and FSA, Gran Prix of Gloucester, Boulder Cup, and the Whitmore's Landscaping Super Cross Cup. The five promoters of these events aspire to bring continuity to a portion of North American UCI cyclocross calendar by bringing the continent's top talent together at the acknowledged "classics of American cross". The North American Cyclocross Trophy is offering $7,000 in year-end cash bonuses for the top three season finishers in both the men's and women's divisions.
Star Crossed is brought to you by Full Speed Ahead, Gerks Ski and Cycle, Foundation Bank, Ridley, Redline Bicycles, NOS Energy Drink, Zipp Fizz, Raleigh Bicycles, Northwave, Look, Cycle University, Hammer Nutrition,De La Paz Coffee, Herriot Sports, Cyclosportif, Chefn, Sonadei, Gregg's Greenlake Cycle, Cyclocross Magazine, Zune, and Crank Brothers
Rad Racing is brought to you by Rad Racing GP Sponsors: Kona, Full Speed Ahead, Redline, Fi'zi:k, Clif Bar, Schwalbe, Chris King, Herriott Sports Performance, Rudy Project, Voler, Pedros, Joyride Bicycles
For up to date and race information go to www.starcrossedcx.com