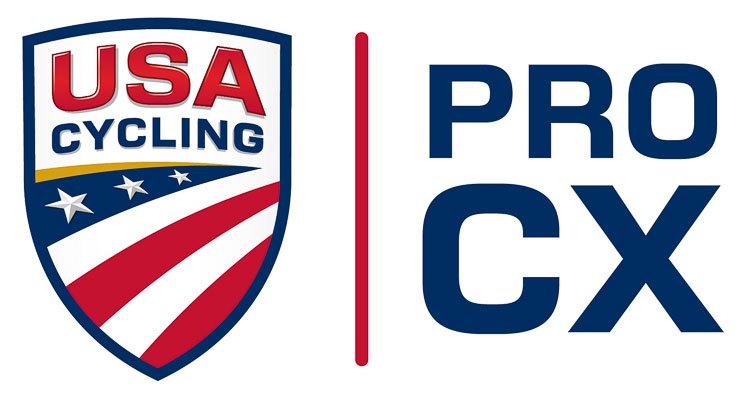 Week two's 2016/2017 Pro CX rankings is out, with a new leader on the men's side.
Kaitlin Antonneau, after winning her second UCI C1 race of the season at Day 2 of the 2016 Trek CXC Cup, expands her lead from 18 points over Emma White a week ago, to a whopping 83 points over Caroline Mani after week two. Nipping at Mani's heels is Ellen Noble, just four points behind, after two back-to-back second pages in Wisconsin.
On the men's side, Stephen Hyde skipped Saturday's Trek CXC Cup Day 1 UCI C2 race due to travel delays, but week one leader Powers also opted to skip the event. On Sunday, in the UCI C1 event in Waterloo, Powers crashed and did not finish, earning no points on the weekend. With a strong fifth place behind four Belgians, Hyde hopped Powers to take the top spot in the USA Cycling Pro CX rankings.
Tobin Ortenblad sits four points behind Powers after two top ten finishes in Wisconsin.
Nittany Lion Cross also had two days of points available, but did not materially impact the top of the rankings, as bith days were C2 events.
Next up on the ProCX calendar are the Friday and Sunday UCI events at Jingle Cross in Iowa City.
This year's USA Cycling Pro CX calendar features 44 scoring cyclocross races, with UCI C1 and C2 points going 20 deep, and non-UCI events going 10 deep. UCI C1 events naturally score the most points. A non-UCI win is less valuable than seventh in a UCI C1, while a UCI C2 win is less valuable than ninth in a UCI C1, but the number of scoring events are capped per rider. See the full USA Cycling UCI Pro CX points scoring table here, and read more about the USA Cycling Pro CX scoring rules here.
2016 USA Cycling Pro CX Rankings - Women - Week #2 - 9/19/2016
| Rank | First | Last | Pts |
| --- | --- | --- | --- |
| 1 | Kaitlin | Antonneau | 250 |
| 2 | Caroline | Mani | 167 |
| 3 | Ellen | Noble | 163 |
| 4 | Amanda | Miller | 134 |
| 5 | Crystal | Anthony | 122 |
| 6 | Courtenay | McFadden | 122 |
| 7 | Emma | White | 113 |
| 8 | Katherine | Compton | 95 |
| 9 | Ellen | VanLoy | 92 |
| 10 | Rebecca | Fahringer | 90 |
| 11 | Jena | Greaser | 80 |
| 12 | Arley | Kemmerer | 77 |
| 13 | Maghalie | Rochette | 69 |
| 14 | Elle | Anderson | 68 |
| 15 | Christel | Ferrier-Bruneau | 65 |
| 16 | Amanda | Nauman | 60 |
| 17 | Julie | Wright | 54 |
| 18 | Sunny | Gilbert | 53 |
| 19 | Hannah | Finchamp | 49 |
| 20 | Helen | Wyman | 49 |
| 21 | Kathleen | Lysakowski | 43 |
| 22 | Stacey | Barbossa | 36 |
| 23 | Rebecca | Gross | 35 |
| 24 | Nicole | Mertz | 34 |
| 25 | Natasha | Elliott | 30 |
| 26 | Jenna | Blandford | 30 |
| 27 | Rachel | Rubino | 30 |
| 28 | Danielle | Arman | 29 |
| 29 | Sofia | Gomez Villafane | 26 |
| 30 | Laura | Van Gilder | 23 |
| 31 | Lucie | Chainel | 23 |
| 32 | Ashley | Barson | 22 |
| 33 | Catherine | Moore | 19 |
| 34 | Emily | Shields | 19 |
| 35 | Meghan | Korol | 19 |
| 36 | Kathryn | Cumming | 16 |
| 37 | Avanell | Schmitz | 14 |
| 38 | Ruby | WEST | 14 |
| 39 | Amira | Mellor | 12 |
| 40 | Caitlyn | Vestal | 12 |
| 41 | Katherine | Northcott | 11 |
| 42 | Cassandra | Maximenko | 11 |
| 43 | Sydney | Guagliardo | 10 |
| 44 | Allyson | Tufano | 9 |
| 45 | Katrina | Dowidchuk | 8 |
| 46 | Jennifer | Malik | 7 |
| 47 | Megan | Barr | 6 |
| 48 | Natalie | Tapias | 5 |
| 49 | Clio | Dinan | 4 |
| 50 | Rebecca | Lewandowski | 4 |
| 51 | Abby | Watson | 2 |
| 52 | Shaina | Kravitz | 2 |
| 53 | Caitlin | Bernstein | 1 |
| 54 | BrittLee | Bowman | 1 |
| 55 | Kate | Kirkpatrick | 1 |
2016 USA Cycling Pro CX Rankings - Men - Week #2 - 9/19/2016
| Rank | first | last | points |
| --- | --- | --- | --- |
| 1 | Stephen | Hyde | 168 |
| 2 | Jeremy | Powers | 140 |
| 3 | Tobin | Ortenblad | 136 |
| 4 | James | Driscoll | 129 |
| 5 | Jim | Aernouts | 120 |
| 6 | Wout | vanAert | 105 |
| 7 | Jeremy | Durrin | 99 |
| 8 | Quinten | Hermans | 98 |
| 9 | Corne | VanKessel | 92 |
| 10 | Steve | Chainel | 89 |
| 11 | Anthony | Clark | 86 |
| 12 | Andrew | Dillman | 78 |
| 13 | Yannick | Eckmann | 76 |
| 14 | Spencer | Petrov | 71 |
| 15 | Allen | Krughoff | 64 |
| 16 | Toon | Aerts | 62 |
| 17 | Daan | Soete | 60 |
| 18 | Kerry | Werner | 54 |
| 19 | Eric | Thompson | 53 |
| 20 | Jonathan | Page | 52 |
| 21 | Maxx | Chance | 52 |
| 22 | Travis | Livermon | 51 |
| 23 | Tom | Meeusen | 48 |
| 24 | Rob | Peeters | 46 |
| 25 | Curtis | White | 45 |
| 26 | Daniel | Summerhill | 39 |
| 27 | Robert | Marion | 38 |
| 28 | Michael | vandenHam | 33 |
| 29 | Daniel | Chabanov | 29 |
| 30 | Alex | Ryan | 28 |
| 31 | Justin | Lindine | 25 |
| 32 | Dan | Timmerman | 23 |
| 33 | Evan | Murphy | 23 |
| 34 | Cameron | Beard | 19 |
| 35 | Samuel | O'Keefe | 18 |
| 36 | Jack | Kisseberth | 18 |
| 37 | Thijs | VanAmerongen | 16 |
| 38 | jens | vandekinderen | 15 |
| 39 | Lance | Haidet | 14 |
| 40 | Jake | Sitler | 10 |
| 41 | Patrick | Collins | 10 |
| 42 | Kevin | Bradford-Parish | 10 |
| 43 | Nicolas | Catlin | 10 |
| 44 | Mark | DAvino | 9 |
| 45 | Cole | Oberman | 9 |
| 46 | Aaron | Schooler | 9 |
| 47 | Lewis | Gaffney | 8 |
| 48 | jordan | snyder | 8 |
| 49 | Antonin | Marecaille | 7 |
| 50 | Matthew | Timmerman | 7 |
| 51 | Aaron | Oakes | 5 |
| 52 | Christopher | Aitken | 3 |
| 53 | Aaron | Snyder | 2 |
| 54 | Cody | Kaiser | 2 |
| 55 | Michael | Mihalik | 2 |
| 56 | Szymon | Niemotko | 1 |