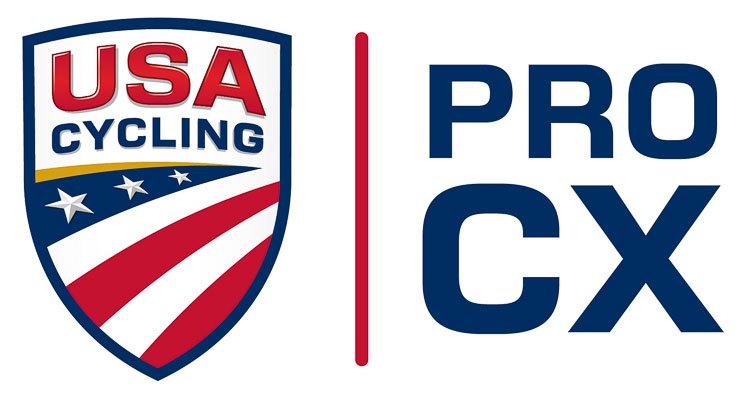 Cyclocross Magazine has teamed up with USA Cycling to bring you the 2016/2017 Pro CX rankings throughout the season. Stay tuned each week as we bring you the updated rankings for the season-long series.
After the opening weekend, with a UCI C1 race in Rochester on Saturday won by Kaitie Antonneau and Jeremy Powers, and the UCI C2 race on Sunday in Rochester won by Caroline Mani and Powers, the points have been totaled and the season's first leaders have been determined. Standing on top are Antonneau and Powers. Full rankings in the tables below.
Will they remain in the same position after the Trek CXC Cup? Stay tuned.
This year's USA Cycling Pro CX calendar features 44 scoring cyclocross races, with UCI C1 and C2 points going 20 deep, and non-UCI events going 10 deep. UCI C1 events naturally score the most points. A non-UCI win is less valuable than seventh in a UCI C1, while a UCI C2 win is less valuable than ninth in a UCI C1, but the number of scoring events are capped per rider. See the full USA Cycling UCI Pro CX points scoring table here, and read more about the USA Cycling Pro CX scoring rules here.
USA Cycling Pro CX Rankings - Women - Week #1 - 9/12/2016
| Pl | Rider | Hone | Pts |
| --- | --- | --- | --- |
| 1 | Kaitlin Antonneau | RACINE, WI | 131 |
| 2 | Emma White* | DELANSON, NY | 113 |
| 3 | Rebecca Fahringer | CONCORD, NH | 90 |
| 4 | Caroline Mani | COLORADO SPRINGS, CO | 89 |
| 5 | Amanda Miller | FORT COLLINS, CO | 78 |
| 6 | Maghalie Rochette | | 69 |
| 7 | Amanda Nauman | Laguna Hills, CA | 60 |
| 8 | Crystal Anthony | BEVERLY, MA | 56 |
| 9 | Christel Ferrier-Bruneau | | 52 |
| 10 | Courtenay McFadden | BELLINGHAM, WA | 48 |
| 11 | Ellen Noble* | KENNEBUNKPORT, ME | 43 |
| 12 | Jena Greaser | BARKHAMSTED, CT | 34 |
| 13 | Natasha Elliott | | 30 |
| 14 | Sofia Gomez Villafane* | DURANGO, CO | 26 |
| 14 | Julie Wright | BELMONT, MA | 26 |
| 16 | Ashley Barson | | 22 |
| 17 | Elle Anderson | OAKLAND, CA | 20 |
| 18 | Kathleen Lysakowski | SOUTHAMPTON, MA | 15 |
| 19 | Ruby WEST | | 14 |
| 20 | Arley Kemmerer | PALMERTON, PA | 12 |
| 21 | Rachel Rubino | PHILADELPHIA, PA | 9 |
| 22 | Jennifer Malik | COLUMBUS, OH | 2 |
| 23 | Caitlin Bernstein | OAKLAND, CA | 1 |
| | *=U23 | | |
USA Cycling Pro CX Rankings - Men - Week #1 - 9/12/2016
| Pl | Rider | Hone | Pts |
| --- | --- | --- | --- |
| 1 | Jeremy Powers | EASTHAMPTON, MA | 140 |
| 2 | Stephen Hyde | EASTHAMPTON, MA | 108 |
| 3 | James Driscoll | PARK CITY, UT | 102 |
| 4 | Tobin Ortenblad* | SANTACRUZ, CA | 89 |
| 5 | Jeremy Martin | BOISCHATEL, QU | 69 |
| 6 | Allen Krughoff | BOULDER, CO | 56 |
| 7 | Yannick Eckmann | BOULDER, CO | 55 |
| 8 | Jonathan Page | Ogden, UT | 52 |
| 8 | Andrew Dillman* | FAIRDALE, KY | 52 |
| 10 | Curtis White* | DELANSON, NY | 45 |
| 11 | Spencer Petrov* | MASON, OH | 40 |
| 12 | Anthony Clark | FEEDING HILLS, MA | 33 |
| 13 | Travis Livermon | WINSTON SALEM, NC | 30 |
| 14 | Jeremy Durrin | Westhampton, MA | 29 |
| 15 | Daniel Summerhill | CENTENNIAL, CO | 26 |
| 16 | Justin Lindine | NORTH OGDEN, UT | 25 |
| 17 | Dan Timmerman | TRUMANSBURG, NY | 23 |
| 18 | Kerry Werner | BIRDSBORO, PA | 20 |
| 19 | jens vandekinderen | KOEKELARE, VL | 15 |
| 20 | Derrick St. John | | 12 |
| 21 | Aaron Schooler | | 9 |
| 22 | Lance Haidet* | SAN LUIS OBISPO, CA | 5 |
| 23 | Daniel Chabanov | Philadelphia, PA | 3 |
| 24 | Christopher Aitken* | | 2 |
| | *=U23 | | |