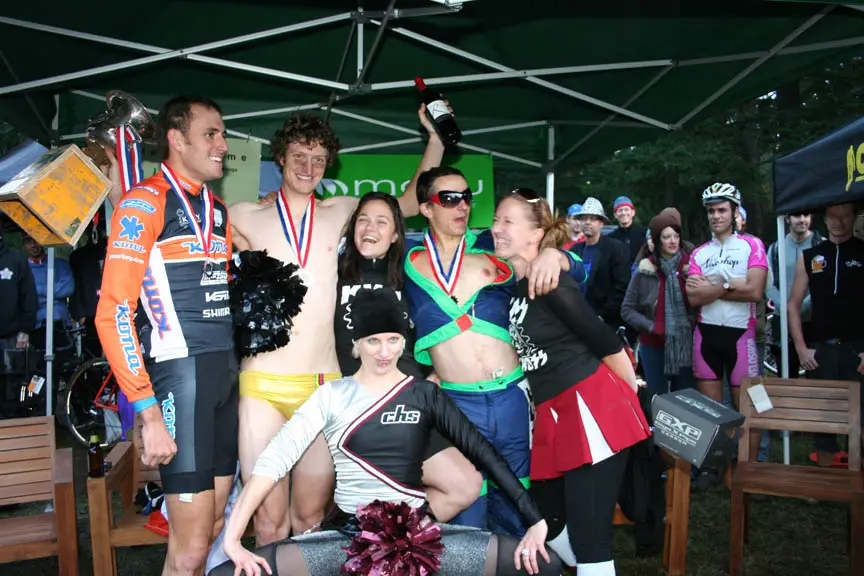 Are you ready for 'cross with aerobars and the burn of tequila? While new challenges may replace these faves from last year's event, it doesn't matter…SSCXWC (Singlespeed Cyclocross World Championships) is coming back this season, and returning to Portland on November 8th and 9th. Cyclocross Magazine got the early heads up on the long-awaited news on another race that matters. Add it to your calendar (via our online calendar)! Here's the scoop.

"There is no doubt that Tim has the capacities needed to attend secondary school. Intelligence and self-sufficiency are both at the requisite level. This self-sufficiency expresses itself in the desire to find his own way, and in a reticence to accept help. Tim is not particularly childish, and any lack of knowledge is one he can compensate for at secondary school by means of his facile and penetrating powers of comprehension…It would be very good for this little boy if the definitive secondary school choice between secondary schools could be postponed a few years. Tim is excellently suited to be a professional [Single Speed Cyclocross] racer."
-Tim Krabbe The Rider
After months of lengthy conversations with the UCI, the IOC and several Hollywood studios, the SSCXWC is back with a vengeance. The 2008 Single Speed Cyclocross WC (we can't say world championships) converges on Portland once again. While negotiations are still on going as to whether Single Speed Cyclocross racing will replace figure skating in the 2010 Winter Olympics, the promoters are confident that this 2nd running of event will be the decisive nail in the coffin.
With qualifiers and surprises the likes of which have never been seen in organized cyclocross, the event promises to be the most talked about race of the year. Again.
On the second weekend of November (11/8-9) the saga continues. Saturday 11/8 there is a qualifier with one main rule: you must qualify on THE SAME BIKE as you race on Sunday. This will be a time trial style qualifier. If you don't make the cut on Saturday, a second opportunity will be available during the Cross Crusade races on Sunday.
Sunday 11/9 champions will be crowned. Using the same course as the Cross Crusade race, the SSCXWC08 race will present characteristic variations required by Single speed Cyclocross rules and WC guidelines. It will be a 60-minute race for men and women.
Any single speed bicycle with brakes is acceptable. Note that all courses are designed with cyclocross bikes in mind. Registration opens Monday August 25th at midnight Pacific Standard Time at bikereg.com.
What: Single Speed Cyclocross WC
When: November 8-9 2008
Where: Portland, Oregon
Why: Stupid question.
How: ONE gear
Questions? www.sscxwc.com or sscxwc [at] gmail.com
Curious but don't own a singlespeed? Study our conversion article and tensioner reviews in Cyclocross Magazine Issue 2.