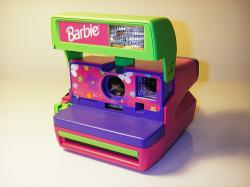 Send us your best shot!
Okay, so there's not much racing going on, and with less than four months to cyclocross for most of the nation, the wait still seems like forever. We at CXM try to provide your off-season 'cross fix, but sometimes we're jonesing for a little 'cross hit too. Without the racing, our reader submissions of photos for our Cross Eyed Gallery have been just a trickle of peak-season flow. So how about sharing some eye candy? We want to see your favorite photo from your collection. We know you've got a bunch. Choose one or two (max), and send it our way, and we'll share with the community to help with the withdrawal.
On a regular basis, we'll highlight the best on our site, and the top photos will be included in a future issue of our print magazine. Along with that honor, you'll have a chance to win some swag. So, go ahead, submit your best photo now, and help your fellow 'cross enthusiasts cope with the wait.
Note: We've changed our submission process. Our preferred, automated way of submitting a photo is via our growing, still-in-beta forums site. Just sign up and add it to the gallery. Feel free to upload smaller versions for online viewing, but we'll need the high-res original if we choose you for the print magazine. If you prefer, you can still email photos to crosseyed /at / cxmagazine.com, up to 9mb per email.