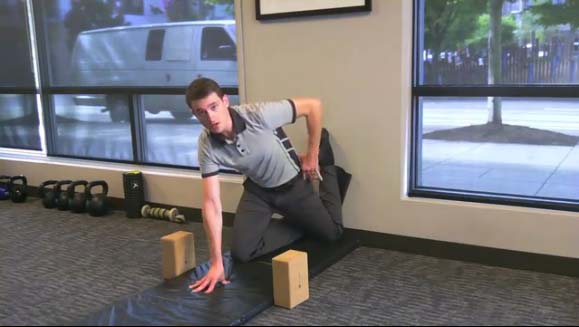 Seth Hosmer, a racer, cycling coach and chiropractor based in Portland, Oregon, contributed an excellent and very well received article in CXM's Issue 14, "Foam Roller: Bad Boy of Body Care" (also available digitally) Regular contributor Kenton Berg put together his piece on "'Cross Back" for Issue 16 as a follow up, and he consults with Hosmer on how to prevent the dreaded lower back pain that comes with an aggressive position, high power output and contortions galore inherent in cyclocross.
There's much more about what causes 'cross back and exercises to prevent it in the print article (make sure to pick up a copy of Issue 16!). Here are videos of Hosmer's Four Daily Essential Stretches to get you started. These provide a great foundation for all cyclocrossers, both as prevention and treatment. Keep (or regain) your flexibility, and you will be both faster and happier!
Learn more about Seth and his business, and find more tips on the Hosmer Chiropractic website.
Hosmer's Four Daily Essential Stretches
1. McKenzie Push Up

2. Supine Spine Twist
3. Double Quad Stretch
4. Pigeon Stretch