May 1, 2016, will see the third race in the Appalachian Grinder Series, the Bootlegger 100 Dirt Road Race. The route promises to be a tough but memorable one, with numerous dirt sectors and unrelenting climbs.
You can read all about the course in the press release below, see course details in the accompanying slideshow and get more information on the Bootlegger 100 Dirt Road Race here.
---
Race #3 of the Appalachian Grinder Series is the second annual running of the Bootlegger 100, taking place on May 1, 2016, from Luna Cycles in downtown Lenoir, North Carolina.
What is the Bootlegger 100 and how did it come about?
A cold and snowy day, stuck inside a bike shop with no customers and no work. What to do? Take inventory or search for the missing 5mm allen keys? Nah. How about, indulge in a libation or three and assemble a hundred mile dirt road ride?
Like so many suspect ideas that arise through monotony and boredom, that is exactly what Jeff Welch and Shawn Moore of Luna Cycles did. They took to the shop computer and mapped out the first iteration of The Bootlegger 100.
Facebook RSVP's are about as reliable as an ashtray on a motorcycle–divide by two and add seven percent–and attendance at the April 2015 course pre-ride wasn't helped by Facebook, the endless rain the week before, or the day of rainy forecast. No rain fell on pre-ride day, and those people from 10 different states who said they were coming, stayed at home, leaving just a dozen to scout the route.
Despite the erroneous forecast and lackluster attendance, the interest in our proposed event and the information gathered from our reconnaissance proved two things. First, we had a valid ride/race on our hands and got in touch with Blue Mountain Revival Productions to make it happen. Second, a tweak or two of the course was needed to incorporate Roseboro Road and Pineola Road–more on those two later.
The Course
The Bootlegger 100 course is on Strava and Garmin Connect. Note: the finish in town is not quite right on Garmin Connect. Garmin's mapping software doesn't do well with out and back courses that aren't 100% identical, but the important parts are right. Pay attention to event day signage and course marking!
The numbers are tricky. Mapping websites see it differently, but the Bootlegger 100 offers up a total of 113.4 miles and 10,585 feet of total elevation gain, or if you prefer metric, that's 181.4 kilometres and 3,226 metres of climbing. Ouch. We can quibble about numbers, but the fact remains that the Bootlegger 100 will be an epic sufferfest of memorable proportions.
To counter any claims of the latter being a hyperbole, we offer the following guide to key sectors of the 2016 Bootlegger 100.
Setzer's Gap Road (Dirt Sector 1/Climb 1)
At 4.5 miles into the ride, Setzer's Gap is a smooth dirt climb approximately 0.9 miles in total length, ascending for 0.6 miles at an average gradient of 4.9%. The climb tops out at a junkyard with a few dogs that tend to be louder than they are aggressive–whew! Setzer's Gap will serve as an amuse bouche (a single, bite-sized hors d'œuvre) to the whole shebang.
Globe Mountain Road (Dirt Sector 4 / Climb 2) – Category 4
Approximately 15 miles into the ride, the dirt climb of Globe Mountain begins. It is 0.9 miles long with an average gradient of 7.4%. If you enjoy scenery, there is a remarkable view as you glance to your left at the summit. The descent features some fast and tight switchbacks with small, loose gravel. Keep your wits about you on this descent.
Anthony's Creek Road (Dirt Sector 5 / Climb 3) – Category 2
With an average gradient of 4% over 5.6 miles, the Anthony's Creek Road climb saves its best (or worst) for the end. With the dirt beginning at the waterfall on the left side of the road, the early going is mild and offers a beautiful, tumbling creek along the right side of the road. Two miles into the climb and the grade steepens, increasing to between 9% and 11% towards the top of the climb. However, there is a respite at 3.4 miles in, perfect timing for the gut punch of 20.4% just .2 miles later.
Once you crest the summit top at Carey's Flat, the road points downwards for a fast gravel descent with plenty of sweeping switchbacks and super fast straightaways, all the way into Edgemont. At this point, the 60 mile and 100 mile courses diverge. The 100 mile course turns right onto Roseboro Road and the 60 mile course stays straight, headed for Highway 90.
Roseboro Road (Dirt Sector 6 / Climb 4) – Category 1
With an average grade of 6.2%, this Category 1 climb ascends for 2,329 feet of total elevation gain. But the devil lies in the details with this one. Roseboro Road has two distinct parts. The first segment of 1.1 miles features an average gradient of 10.7% while the second segment of 4.4 miles has an average gradient of 7.6%.
This climb is humbling. The last time we rode it, we came to the conclusion it would never end, our lives relegated to a sisyphean existence of endless climbing but never reaching, the Blue Ridge Parkway.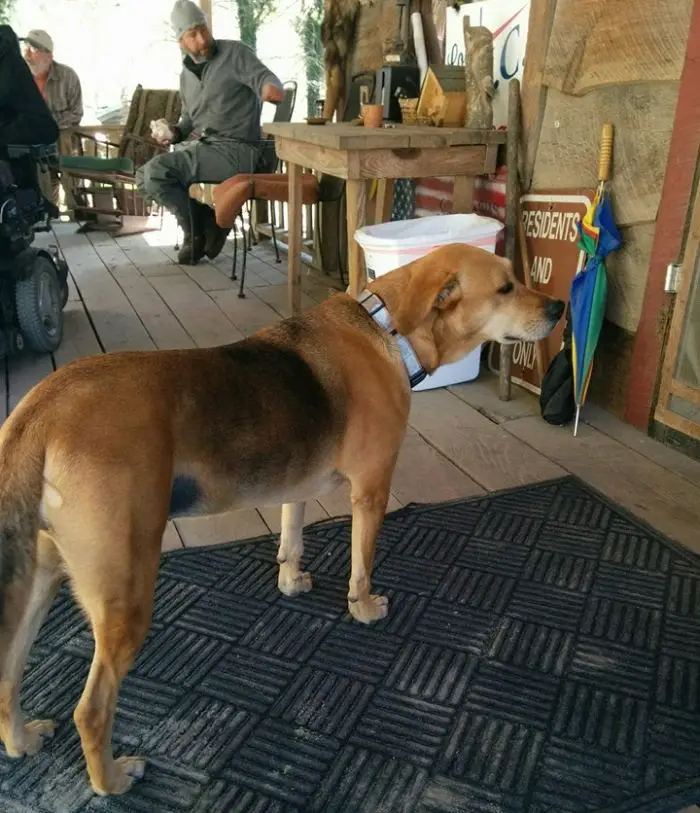 Ole Betsey's Country Store–Rest Stop!
After the Blue Ridge Parkway and the screaming fast dirt descent of Pineola Road (seriously, it's a 20+ minute descent), you roll from Edgemont, to Mortimer, North Carolina. Mortimer will host a major rest stop at Ole Betsey's Country Store.
Be sure to say "Hi!" to Bruce Grey, the proprietor of this establishment and pet Lucy the dog, who hangs out on the porch.
Maple Sally Road (Dirt Sector 10 / Climb 5)
Not long after begins the tough sector of Maple Sally. We also named a bike after this road. If you can distract yourself from the pain, there are some spectacular views along the right side of the road.
"But it's only a 1% average grade," you say. Keep thinking that as you begin the 17.9 miles of fiendish, shark tooth filled jaws of Maple Sally with 70+ miles in your legs. This pitchy, roller coaster of ups and downs cheats you out of most of your elevation gain with each trip down, but ultimately you're ascending 1,380 feet. Beginning at 14 miles into the sector, you will encounter three identical left hand turns that become wooded straightaways. Experienced Maple Sally riders still get suckered by them, thinking each time, thinking "oh yeah, this section is near the end," you have been warned.
Globe Mountain Road (Dirt Sector 12 / Climb 6)
After another screaming dirt descent on the Staircase Mountain section of Highway 90 (yep, a dirt highway), pavement appears again for a brief mile before you turn back onto Globe Mountain Road. If you experience deja vu, it's because you are now retracing your route backwards to the finish. You'll be pleased to know that the climb of Globe Mountain heading to the finish is easier than when you climbed it on the way out of town.
The Finale
Once you go up and over Globe Mountain for the final time, you will turn right onto Mulberry Creek Road (Dirt Sector 13) which undulates a little before turning to pavement. A right turn onto Roby Martin Road provides some more rolling pavement to stretch your legs before the sharp right turn back onto Shallow Creek Road. Shallow Creek Road is flat until you take the sharp, uphill left turn that will feel like a Category 1 climb, but isn't. You'll top out just in time for a quick left onto the Setzer's Creek Road pavement, followed by an almost immediate right turn onto Setzer's Gap Road (Dirt Sector 14) the final dirt sector!
A slight up, a fast down and you turn left onto the pavement of Highway 90; just 3 miles from the finish. Relief, a hearty sense of accomplishment, the accolades of friends, racers and promoters–and food!
Now What?
Interested in learning more about this event including registration? Drop by Blue Mountain Revival's event page for all the details. If 100 miles is a little too much, 60 Proof of 100 kilometres / 60 miles is on offer too. With 4,600 feet of climbing, the 60 Proof Bootlegger provides the flavor of the full 100, but with only half the hangover!
Shawn and Jeff are expecting you.
For the inside scoop on the Bootlegger 100, course designers and owners of GravaBike.com have shared their tribal knowledge with GravelCyclist.com – be sure to check it out.