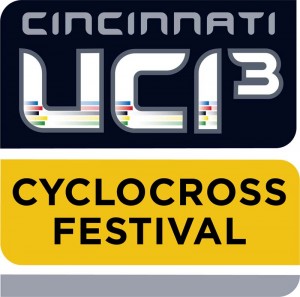 Last year, the UCI3 'cross festival in Cincinnati offered a jaw-dropping $10,000 in prize money just for the women alone. This year, they're doing it again as  October's Cincinnati UCI3 Cyclocross Festival will feature the largest weekend prize purse for women cyclocross racers anywhere in the world, matching last year's unprecedented $10,000 cash purse. It's part of a massive total prize list that totals nearly $30,000 for the annual three-day race weekend October 8-11.
To get an idea of the scope of the prize money, consider that the winner of the Women's UCI Elite race on the event's third and final day will win $2,351, which translates to 61% more money than the total UCI-mandated minimum purse for the entire women's field that many major races pay. All three races of the UCI3 Festival will pay prize money according to the formula devised by current U.S. Mountain Bike XC Women's Champion Georgia Gould, where the top three women's finishers are paid according to the UCI men's minimum standard.
In addition to the $10,000 cash prize money designated toward the Elite Women, a further $14,000 cash is on tap for the Elite Men, who will be competing in two UCI C2 events, as well as one of only eight hugely important UCI C1 events to be held in America this year. With only his five best C2 and six best C1 scores counting toward a male rider's ranking, results in the limited number of C1 races will play a huge role in determining starting positions for other races throughout the year, including the National Championships. This is especially true since C1 races essentially pay twice as many points as C2 races.
Beyond the Elite races, another $2,550 in cash prizes at the Cincinnati UCI3 Festival has been designated toward the domestic USAC-sanctioned Masters and Junior classes. Thousands of dollars in additional merchandise prizes will also be awarded to the amateur classes over the course of the weekend.
The UCI3 Festival, now in its third year as the world's only three-day cyclocross festival, takes place at three venues in the immediate vicinity of Cincinnati, Ohio, from October 8 through October 10. Registration is currently running at 100% above last year's record pace. More information about the Cincinnati UCI3 Cyclocross Festival can be found at CxFestival.com.