If you're anywhere near Cincinnati, Ohio, you'd be silly not to check out, race, ring some cowbell at the UCI3 Cyclocross Festival, taking place October 8th-10th. The event recently added its final title sponsor, Panther Expedited Services, to its line-up. Read on for details.
Organizers of greater Cincinnati's UCI3 Cyclocross Festival have announced a new title sponsor for the three-day festival's first day of competition. According to Nick Tinsler of Darkhorse Racing, the organizers have reached an agreement with Panther Expedited Services of Seville, Ohio, to become the title sponsor of the Cyclo-Stampede UCI race at Devou Park in Covington, Kentucky, on Friday, October 8th. The race will now be known as the Cincinnati UCI3 Panther Stampede.
Panther, a premium transportation provider of durable goods, has a committed history with cycling, both commercially and as a sponsor, according to Panther's President and CEO Andy Clarke, who provided details via cell phone during a break from a mid-day mountain-bike ride last week. "Panther has sponsored numerous cycling events, including this year's Hyde Park Blast USA Crits Series race in Cincinnati. We also sponsor an Elite road team, Panther Cycling presented by Competitive Cyclists led by Kirk Albers and Paul Martin. And, from a business aspect, we transport many cycling goods both domestically and internationally, including Ridley bikes."
The company, whose slogan is "on time, on target, no exceptions," is also no stranger to large international events like the Cincinnati UCI3 Festival. Panther's events division has moved the extensive lighting and staging and merchandise infrastructure for events as diverse as the NBA Finals and Lollapalooza Music Festival. "Moving Tee-shirts doesn't seem that special," said Clarke, "until you take into consideration that some of these concerts sell $200,000 worth of merchandise each night, they have to have the merchandise ready to go before show time, and there's no place to store inventory for the next day. We literally have to deliver all of the merchandise each day within a 15 minute time frame. Plus the lights, stage – sometimes even individual instruments have their own delivery time frames."
With the addition of Panther, all three UCI-sanctioned races of the October 8-11 Cincinnati UCI3 Cyclocross Festival now have title sponsors. In addition to the Panther Stampede at the stunning Devou Park in Covington, Kentucky, on Friday, Saturday's races in Middletown, Ohio, are sponsored by the Java Johnny's chain of coffee shops and Sunday's climatic UCI Category 1 event at Fairfield, Ohio's, Harbin Park is sponsored by Bio-Wheels bike shops and United Dairy Farmers, a chain of Mid-Western convenience stores. More information about the Freight logistics products provided by Panther can be found at www.PantherExpedite.com.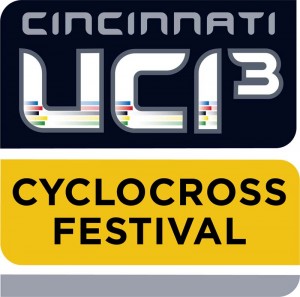 The Cincinnati UCI3 Festival is now in its third year as the world's first three-day cyclocross festival and takes place in three cities surrounding America's "Queen City," Cincinnati Ohio.  Pre-registration for the event, which also includes amateur USA Cycling sanctioned races, continues to run at over 100% above last year's record pace.  More information about the Cincinnati UCI3 Cyclocross Festival can be found at CxFestival.com.