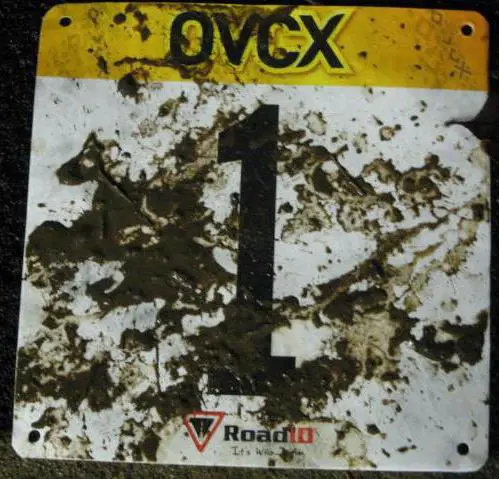 The trend of large cyclocross events in the Ohio Valley region will continue into 2014. With pre-season cyclocross practices and clinics a mere three months away, organizers of the 11th Annual Zipp OVCX Series are proud to roll out a robust and entertaining schedule of events. Besides traditional series events which attract an average 400-500 participants, companion events this year include the SSCXWC14KY (Single Speed Cyclocross World Championships), the Midwest Collegiate Cyclocross Championships, the Derby City UCI weekend, and the first-ever Pan American Cyclocross Championships as part of the Cincy3 Cyclocross Festival.
This year's OVCX Series encompasses 14 events that tour through the dynamic cyclocross scenes of Indianapolis, Bloomington, Dayton, Lexington, Cincinnati, and Louisville (all League of American Bicyclists Bicycle-Friendly Communities). The geographic layout of the series puts most venues within an easy two hour drive for most participants. According to Series Coordinator Mitch Graham, "2012 was such an over-the-top year, some wondered whether 2013 would see cyclocross enthusiasm die off a little bit in the Ohio Valley. Absolutely not—the 2013 season rocked with huge increases in participation pretty much across the board. 2014 is really looking amazing though—it's shaping up to be a really fun season."
Similar to 2013, Indiana venues will bookend the series by hosting the first and last events. Traditionally a snow-covered venue for the OVCX Finale, Indianapolis' Brookside Park will flip to host the Sept 14th season opener. "As the oldest continuous running cyclocross race in Indiana, Brookside CX Cup is excited to have its 15th anniversary race as the OVCX series opener," said race director Scott Bond. Hosted by the Speedway Wheelmen and their sponsors BGI and SRAM/ZIPP, expect a spectacular OVCX opening event on a great course.
Following Brookside are many now-traditional OVCX favorites: Caesar Ford, Gun Club, Promotion, Bloomingcross, John Bryan, Indy Cycloplex, and St. Mary's. With well over $60,000 in cash over the entire series, the Zipp OVCX 2014 Series features a near UCI-level $2400 minimum daily cash prize list each weekend. Some new venues this year – Promotion Cross in Lexington moves to Masterson Station, and moves from November to mid-October. Masterson Station last hosted an OVCX event in 2005 – with just over 60 total participants. Cincinnati's Gun Club event moves to Valley View Park, a spacious 100 acre park with fast flats, wooded hills, and singletrack.
Heightening the competition Nov 23 at John Bryan will be the return of the Ohio State CX Champs. Likewise at Indy Cycloplex, the 2013 National Collegiate Cyclocross Omnium Champions Marian University will host the Midwest Collegiate Championships at their event on Dec 7th.
Midway through the season, a huge 3-week block hits the Ohio Valley beginning with the Oct 25/26 Single Speed World Championships & Storm Eva Bandman double weekend. "As anyone who's lined up at any OVCX race will tell you, the Ohio River Valley has some of the best cyclocross racing in the country," says SSCXWC14KY race director Brian Segal. "Adding the Cyclocross World Championships to the regular season calendar is a natural fit and we expect both the weekend series races and the championship races to play perfectly off each other." Building on the success of the 2013 Raleigh Single Speed Cyclocross Derby, the SSCXWC14KY will be run at night, under the lights, over the same soil that has absorbed the sweat and crushed the spirits of the world's best 'cross racers.
Sunday's Storm Eva race director Bob Bobrow added, "2014 will be Storm Eva's fifth year as the OVCX's Halloween race. So why not warm things up with SS Worlds on Saturday? It's clear that the SS'ers love a good party, and they wear costumes no matter when their race is, so it's a perfect fit. My only concern was that I know the Louisville SS crew well, and I know that they have a thing for fire. Then figured, if they burn down a course feature, we can turn it into something scary for Halloween. This will be a fun weekend. We hope that SS'ers will double up and come to our Storm Eva Halloween party on Sunday, whether they are fit to race or not."
Ed. Note: SSCXWC maintains their separation from the official USAC racing during the weekend.
From Louisville the OVCX excitement travels north to Cincy for the first of two back-to-back UCI double weekends with the Cincy3 Cyclocross Festival. Harbin Park moves from Sunday to Friday, and gets the 3-day party started right on Halloween night on the oldest UCI circuit in the Midwest. Kingswood Park hosts day 2 with a full day of racing following by a UCI Cat 1 night race for the top men and women in North and South America. Devou Park serves up the Sunday finale with a long day of OVCX racing followed by the world's first Pan American Cyclocross Championships.
After Cincy3, it's back to Louisville for the third week in the big block, as the Louisville Sports Commission and Cadence Sports present the Category 1 Derby City UCI weekend at Eva Bandman Cyclocross Park. Known as one of the very top venues in the world, plan on World Championship course designer Keegan Shelling dishing up an amazing 2 days of track again.
With three of last season's National Champions coming out of the Ohio Valley (Paul Haley, KK Santos, and Spencer Petrov), the Zipp OVCX Series continues to commit to being a vehicle in developing young talent and will again offer numerous categories for juniors aged 10 to 18 and an under 19 category in elite races. Chip timing will be again at each event for all participants to provide quick results and submission to USA Cycling for national ranking points.
Full updated series rules and categories will be posted to OVCX.com by late-June.
2014 OVCX Series Calendar
Sept 14 Brookside CX Cup, Indianapolis, Indiana
Sept 28 Caesar Ford – Dayton, OH
Oct 5 Gun Club – Cincinnati, OH
Oct 12 Promotion Cross Masterson Station – Lexington, KY
Oct 19 Bloomingcross – Bloomington, IN
Oct 26 Eva Bandman-Louisville, KY
Oct 31 – Nov 2 Cincy3/PanAm Weekend (Harbin, Kings CX, Devou) -Cincinnati, OH
Nov 8-9 Derby City-UCI Weekend-Louisville, KY
Nov 23 Buckingham Financial John Bryan OH State Champs – Dayton, OH
Dec 7 Indy CycloPlex/Midwest Regional Collegiate CX Champs – Indianapolis, IN
Dec 14 St Mary's (Finale/Awards/Party) – Indianapolis, IN