The 2015 Cyclocross World Championships was exciting and important enough to warrant several watches of the racing. You can watch the brief highlights of the Elite Men's race and Elite Women's race, and see the off-main-camera crash of Wout van Aert here. Shimano even put together this one-minute summary of Day 1 here.
The most original look at the championships was put together by the young crew behind Bike-Tube, and we'll watch this one several times. Enjoy.
And if you didn't see it last year, see the team's replay of the 2014 Cyclocross World Championships in Hoogerheide here.
---
Mathieu van der Poel had a dominant ride at the Jingle Cross World Cup, and for today's Throwback Thursday we take a look back at his breakout ride at the 2015 World Championships in Tabor from a unique (and miniature) perspective.
After Sven Nys and Zdenek Stybar's epic race at Hoogerheide in 2014, the 2015 Worlds harkened the arrival of the youth movement still taking the European scene by storm today. We saw several of the riders who made names for themselves in Tabor at the Jingle Cross World Cup.
Lars van der Haar:
Wout van Aert: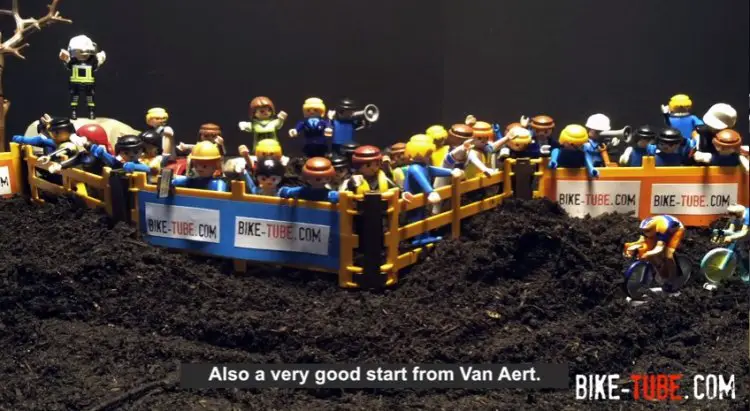 And of course, the "ultratalent" Mathieu van der Poel: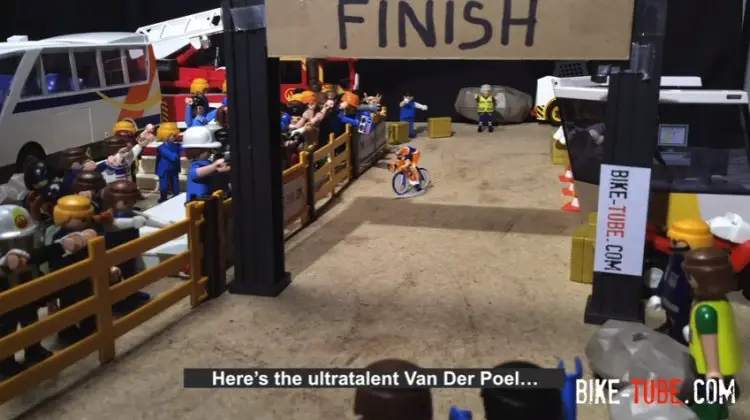 Watch the video for a mini look back at the 2015 Worlds, and who knows, maybe there will be a new Bike Tube interpretation of Van der Poel's Jingle Cross win. (The tail whips with aero bars may be tough!)