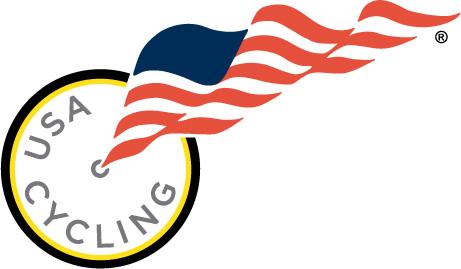 by Robbie Carver and Molly Hurford
With Worlds coming up, we at Cyclocross Magazine are biting our nails with anticipation as we wait to see who makes it on to the Worlds teams for the men, women, U23 and Juniors. With six slots for the Elite men, and five allotted to the rest of the categories, there's still enough room for a few surprises.
A few selections are all but certain: Katie Compton (Elite Women), Zach McDonald (U23), Kaitlin Antonneau (Elite Women) and Logan Owen (Junior Men) are already automatic additions due to their podium places in a World Cup race.  Jeremy Powers and Jonathan Page are also on the team due to their top 15 places in World Cup races. 
For the Elite men, USA Cycling's regulations state that the top three UCI-ranked athletes have a position: at the time of this writing, Jeremy Powers is currently ranked 10th in the world, followed by Ryan Trebon at 15th, and Tim Johnson at 20th. With only one World Cup remaining, that few, if any American will attend, and few points left up for grabs, their positions should be secure.
World Cup placings also can land an American cyclocrosser on the USA world championship team, and Page finishing 15th at the Namur World Cup in December (along with Powers finishing an impressive seventh in Tabor) makes four riders with all-but-certain spots on the team.
On the strength of their US performances, Jamey Driscoll and Chris Jones, both 2012 Worlds team members, are also likely additions. But Nationals is still a few days away, and a surprise performance might just give us a different line-up. Discretionary applications were due on January second, and we wouldn't be surprised if spot-takers included New England's Justin Lindine or Jeremy Durrin, though Nationals will be the last chance for any elite racers to make a bid for the team.
In the Elite women, the team is even more wide open, as none but Compton and U23 National Champion Kaitlin Antonneau have made the automatic selection criteria of a top ten placement at a World Cup event. Amy Dombroski has been the closest to reaching this goal, with three 11th places, and Meredith Miller scored an 11th place spot as well over Christmas Week in Belgium. Georgia Gould and Teal Stetson-Lee have also had strong stateside showings. Nicole Duke, who suffered from illness and a dicey split with her team, Raleigh-Clement, took a mid-season break and came back strong at CXLA and was in the mix during Christmas week in Belgium. A few of potential picks for the discretionary slots still up for grabs also include Elle Anderson, Crystal Anthony and Andrea Smith. The women's Nationals field often surprises though, so we'll be looking closely at the racing action next Sunday, as will the USA Cycling committee.
There may be a new development with Katie Compton having won the overall World Cup series: USA Cycling believes that this will give the women an extra slot, so they'll have six racers, and are just waiting for confirmation from the UCI.