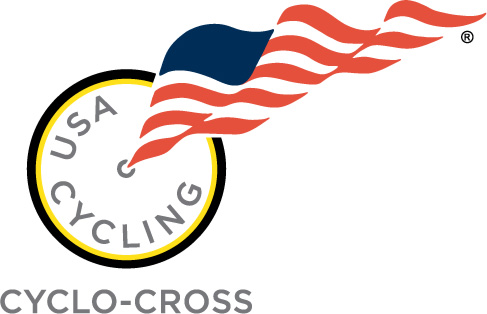 Just a few years ago, USA Cycling created and promoted the USA Cycling Pro CX Calendar, a calendar of all domestic UCI cyclocross races that is scored and awards a title and prize money to the top racers from all included events.
Now USA Cycling has created a seven-event, nine-day non-UCI Cyclo-cross National Calendar (CXNC), with the stated intention to "recognize top domestic events and provide them with the opportunity to achieve UCI recognition."
The races are spread throughout the country, as seen below:
2015 USA Cycling Cyclo-Cross National Calendar (CXNC):
Sept. 19: CrossReno Cyclo-Cross Race (Reno, Nevada)
Oct. 24-25: The North Coast Gran Prix of Cyclo-Cross (Cleveland, Ohio)
Nov. 8: Savannah Superprestige CX Weekend (Savannah, Georgia)
Nov. 14: Mad Anthony CX (Detroit, Michigan)
Nov. 21: Syntergy Hurtland, A Tulsa Tough Production (Tulsa, Oklahoma)
Dec. 6: 2015 OVCX Finale at Indy Cycloplex (Indianapolis, Indiana)
Dec. 12-13: Deschutes Brewery Cup (Bend, Oregon)
Note that while this is a national calendar of events, it is not a national series like the now-defunct USGP,  NACT or Saturn Supercup series that offered points, prizes and jerseys for Elite, Junior and Masters racers who traveled to each race. (The USA Cycling PRO CX calendar, comprised of all domestic UCI races, does offer a prize purse of $40,000 split among the top 20 men and women.)
The new CXNC also adds an interim step for a promoter to put on a new UCI-inscripted cyclocross race, and arguably could help avoid disastrous events like the Austin Nationals from happening at the UCI level. Now, the most common, shortest path to become a UCI event will be to first host a USA Cycling cyclocross race, then apply (and be accepted) to the CXNC calendar for the second year, and then apply for UCI inscription for the third year. At least two years of test events should allow plenty of opportunity for kinks, politics, or heritage tree concerns to be worked out.
USA Cycling has posted an application for 2015, and has noted the 2015 Calendar is subject to change.
Here are details and requirements of the new CXNC calendar requirements, as seen on the 2015 application:
Purposes & Goals of the USA Cycling Cyclo-cross National Calendar (CXNC)
To recognize and support top-level regional, national and international events and riders through a national cyclo-cross calendar.  The calendar will provide elite male and elite female a guaranteed minimum elite cash purse.
To provide a national racing calendar to recognize top-domestic events.
To provide race directors the opportunity to elevate their events to a higher level and be an active part in the 'pipeline' of events.
Events must be on the CXNC for at least one (1) year before being considered for UCI inscription.
In the next few years, the intent is to create a more robust regional structure to compliment the UCI inscripted calendar. The value for the CXNC will continue to grow as the structure develops.
CXNC Event Guidelines
Race directors or clubs must be a current USAC race director/club for the event year for which they're applying for CXNC event status.
Events shall follow the rules outlined in the 2014 USA Cycling Rulebook.
Race results must be submitted in electronic format to USA Cycling within 24 hours of the conclusion of the elite races.
Race directors must be in good standing with USA Cycling (no delinquent accounts, suspensions, etc.).
Events must be permitted at least eight (8) weeks prior to the event date.
Elite riders must have a current USA Cycling or UCI license in order to compete in the elite male and elite female classes.  Riders who are not US citizens or residents may compete with a UCI license issued by their country's federation.
The elite cash purse minimum is calculated based on the cash being offered in the elite male and elite female categories.  Amateur categories are not factored into the elite cash purse minimum requirement.
Events are encouraged to provide an event technical guidebook.
CXNC Criteria & Application Review
Elite cash purse being offered
The overall quality of race-day operations based on past event experience
Timing and scoring methods and race results submission history
Past performance and experience of race director
Location and date of event-how it fits into the overall flow of the calendar for travel
Quality and infrastructure of venue
Course quality, safety, difficulty, fairness, appropriateness to type and level of event
Event history and reputation
Proximity to populations, accessibility to shopping, hotels, airports, transportation, restaurants
USA Cycling – CXNC Rights & Responsibilities
Media and marketing of CXNC program on www.usacycling.org and member updates
Reviewing and designating CXNC events each season.  CXNC events with strong reviews may be considered for UCI CX event inscription the following season.
CXNC Race Director Responsibilities
Providing the stated and published Elite cash purse.  This must be clearly stated on the event website, race flyer, marketing materials, and press releases pertaining to the event.
Event production and technical operations
Timing, results, awards, officials, sound, venue, banners
Advertising of the event, website, emails, any mailings to riders and media
USA Cycling club, permit, and insurance fees
Officials fees, transportation, per diem, and housing
Submission of race results in the correct format to USA Cycling within 24-hours of the conclusion of the elite race.  UCI codes and/or USAC license numbers must be included with the race results.
If race director wishes to bid on the Professional Cyclo-cross Calendar (Pro CX) in future years, attendance at the annual race director summit may be required. Please contact Cynthia Weisinger at [email protected] if you intend to apply for the Pro CX in future years.
Elite Cash Purse Requirements
The minimum elite cash purse to be split among elite males and elite females:  $3000 USD
It is strongly recommended to have equal pay for the top three places in the elite men's and women's races.
Please include the final elite cash purse amount and break-down by gender when submitting the CXNC application and permit.
The elite male and elite female categories will only be factored into the elite cash purse minimum requirement.
Elite cash purse levels must be clearly stated on event website, race flyers, and press releases.
CXNC Results Submission
Race directors must agree to submit race results in the correct format within 24-hours of the conclusion of the elite races.
CXNC Event Application Procedures
1. Completed CXNC applications must be submitted with a postmark no later than Friday, April 30, 2015.
2. All CXNC event applications must include the $100.00 application fee.  Please make check payable to "USA Cycling."
3. CXNC event applications will be reviewed between receipt and Friday, May 8, 2015.
4. Selected sites will be notified by email prior to the formal announcement
5. Final site and date selections will be announced on or around Friday, May 15, 2015.
6. USA Cycling accepts CXNC applications on an annual basis and agreements are for a maximum of one (1) year. USA Cycling offers no guarantee a site will retain rights to the CXNC title designation the following year. Retaining the CXNC designation is contingent on how successful the CXNC event was the previous season.
7. The CXNC designation is granted for the event weekend applied for either with the first date selection, second date selection, or a date agreed upon by USA Cycling staff and the CXNC race director.  CXNC designations will not be split over multiple weekends.
8. Please include copy of previous year's race flyer, along with the proposed 2014-2015 race flyer and/or event website.
See the full application here, and the new USAC national calendar page here.