Surf City CX, the nation's longest-running cyclocross series, returns to Santa Cruz, California for 2019 with a new venue, a new promoting partner, great prizes and free racing for first-timers.
This year's event is powered by a new super team. In 2018, the Rock Lobster Cup teamed up with Surf City CX to put on All Hallow's Cross. In the past, the Cup helped to benefit Mountain Bikers of Santa Cruz (MBOSC) and local trails. Now all three entities have teamed up to put on this year's event, and with some luck, expand Surf City into a series for 2020.
First-Timers Race for Free
Everyone wins when our sport grows. For 2019, Cyclocross Magazine is excited to team up with Surf City CX and MBOSC to build upon last year's successful free beginner women's race and welcome all first-time cyclocrossers to try a cyclocross race for free.
If you, a family member or friend has never tried the beautiful, crazy sport of cyclocross, the 2019 Surf City All Hallow's Cross if offering a try-before-you-buy experience. Grab a mountain bike, hybrid, gravel bike or borrow a cyclocross bike and head over to Antonelli Pond on October 27. First-timers can get signed up by sending the promoters a message (name, birthday and contact info), or by just showing up on race day and signing up. (What's a first-timer? Someone who has never entered a cyclocross race before, anywhere.)
There's no one-day license surcharge. There's no entry fee, period. If you're an accomplished roadie or mountain biker and worried about getting heckled as a sandbagger? You're not even constrained to the C category. Get more bang for your zero bucks and try cyclocross for the first time with the As.
New Santa Cruz Venue
Sure, we all have our favorite courses and venues, but the 2019 All Hallow's Cross keeps cyclocross mysterious with a brand-new course and venue at Santa Cruz's Antonelli Pond, less than two miles from downtown Santa Cruz and next to the Natural Bridges state park.
The course promises a tight, spectator-friendly layout, a send-it-ready flyover, two-way pit and room for an expo and food vendors.
Bring a first-time racer, and then hit the state park or boardwalk after the festivities!
Win Easton Wheels, Cyclocross Bikes
Whether you're a beginner or national chanp, there are some major prizes up for grabs. One lucky male and female will each win a sweet set of Easton EA90 SL wheels simply by pre-registering for the race. Save time on race day and win a $900 set of wheels by doing so!
Dreaming of upgrading your ride to a custom Easton-dressed Rock Lobster cyclocross bike, or a carbon Santa Cruz Stigmata? As part of the Surf City CX race, MBOSC is rewarding two lucky supporters with dream bikes through its raffle that helps support local trails.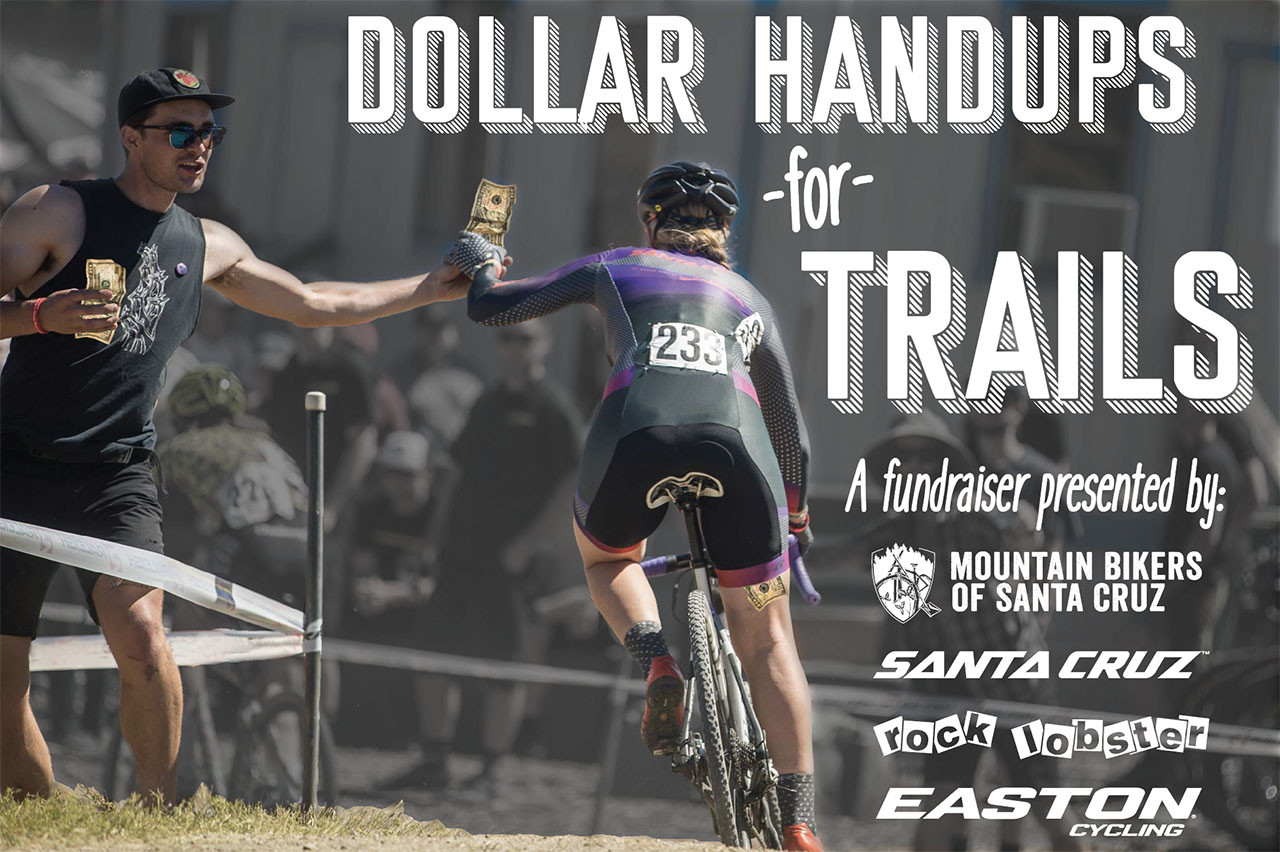 MBOSC helps build and maintain local trails that mountain bikers, hikers and equestrians all enjoy. See the organization in action during one of its Dig Days.
Costume Cross and Tracklocross Add to the Party
It wouldn't be All Hallow's Cross without the costume 'cross race. Get creative and "race" for awards and glory.
Find incognito racing a single lap a little tame? Do it on a fixed gear for an hour while trying the fastest-growing-niche-of-a-niche, tracklocross!
Hallow's Fun for All
Not yet convinced this is the one race to attend? Relive last year's fun:
The 2019 Surf City CX All Hallow's Cross has something for everyone.
Bring a friend or four. Support local trails. Race a new venue. Win some great swag.
See you there!
Sign up and get more info: cyclo-x.com
Stay up to date by following the Rock Lobster Instagram @teamrocklobstercx and Surf City Cyclocross on Facebook. As well as @mountainbikersofsantacruz on IG.