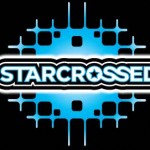 The winner of the StarCrossed singlespeed race will not only take home a new Raleigh frame, but can also count on a spot in the SSCXWC finals on October 24th – no qualifying race the day before required. A word from the promoters below.
Low Pressure Promotions, LLC and Washington Unified Single Speeders, LLC (WUSS) are excited to announce that the winner of the Raleigh Bicycles Single Speed race at StarCrossed p/b Stanley – A brand of PMI will automatically qualify for the final at the Single Speed Cyclocross World Championships (SSCXWC). Seattle will be hosting SSCXWC on October 23rd and 24th with qualifying for the championship held on Saturday, October 24th.
Zac Daab, co-promoter of StarCrossed, boasted, "We now host the second most important single speed cyclocross race in the world.  Avoiding the riggers of the qualifying process for the final at SSCXWC could be quite an advantage for the winner of StarCrossed (Single Speed)."
A limited number of riders will be given the privilege to race in the championship race on Sunday, October 24th. Currently over 225 riders are pre-register for the weekend's festivities so the qualifier is mandatory in order to secure a spot in the race on Sunday, October 24th.  SSCXWC will be offering "repechage" opportunities during the many events planned on Saturday.  Winning the MFG Cyclocross SS race earlier on Sunday will be the final qualifier.  The winner of StarCrossed Raleigh Bicycles Single Speed race will avoid the stress and possible humiliation of the qualify process set forward by WUSS. The winner will also be the new owner of a Raleigh single speed frame.
For more information on StarCrossed:  www.starcrossedcx.com
For more information on Single Speed Cyclocross Worlds:  www.sscxwc.org