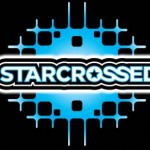 SEATTLE, WASHINGTON – Low Pressure Promotions, LLC of Seattle, Washington, released the details for StarCrossed today, with an event date confirmed for Saturday, September 22nd, 2012 at Marymoor Park in Redmond, Washington.   The 2012 edition of StarCrossed will take on two formats:  an eight-hour endurance cyclocross race (Enduro) for solo, three-person, and five-person teams, and a short-course, one-lap race (Eliminator) for singlespeed and geared bikes.  Registration opens July 2nd, 2012 on BikeReg.com.
"StarCrossed has always been about doing something different," said Terry Buchanan, co-founder of StarCrossed.   "We've been offering high-level international, regional, and local racing opportunities at StarCrossed for the last 10 years.  This year, we want to create an event with a slightly different take on cyclocross racing by offering an enduro relay­–where all riders can race under the lights–and then a one-lap eliminator race to conclude the evening."
StarCrossed will feature multiple rider formats for the eight-hour enduro race:  solo, three, and five-person teams.  Racing will begin at 11am and conclude at 7pm.   Beginning at 8pm, the 2nd annual StarCrossed Eliminator Shoot-Out will begin for both singlespeed and geared racers.   As in usual format, the course for both the enduro and eliminator races will be centered around an in-field beer garden.
"StarCrossed 2012 combines a super-long and a super-short opportunity for racers to try cyclocross," said Low Pressure Promotions co-founder Zac Daab.   We spend all season focusing on an intense 30-60 minute race.  StarCrossed will be different this year as we cater to nearly any rider's race-duration preference, from a five minute, one-lap race to an eight-hour solo option."
In addition to the adult racing categories, StarCrossed will now offer opportunity for junior racers to race under the lights, with both a middle school 5-person category and a high school 3-person category.  Both middle school and high school racing will be co-ed encouraged, but not required.
The tentative race day schedule for StarCrossed includes:
11:00 am:
StarCrossed Enduro:
Solo Men
Solo Women
3-person Men
3-person Women
5-person Mixed
Middle School (6, 7, and 8th grade):  5-person team; co-ed encouraged, not required
High School (9, 10, 11, and 12th grade):  3-person team; co-ed encouraged, not required
8:00 pm:        Singlespeed Eliminator Shootout / Geared Eliminator Shootout