This fall, Cyclocross Magazine is providing free publicity for local teams hosting free cyclocross clinics as our way of saying "thank you" to folks giving back to the sport we love. If you are in the area, please spread the word about this free clinic and consider taking your 'cross-curious friends. 
---
Amanda Miller and Kristin Weber are joining with Boulder Cycle Sport to host their second free women's clinic this cyclocross preseason. If you missed the August clinic, no worries, all levels are welcome!
Amanda Miller, silver medalist at the 2017 cyclocross Nationals, and ex-pro and Masters silver medalist in Hartford Kristin Weber will be leading a Women's Cyclocross clinic on Wednesday, September 6. Amanda and Kristin will provide instruction and allow riders to pick their brains on their extensive cyclocross knowledge.
Meet at Boulder Cycle Sport a few minutes early to fuel up on Skratch Labs products and learn everyone's names. Then Amanda and Kristin will lead out a warm up ride to the clinic location.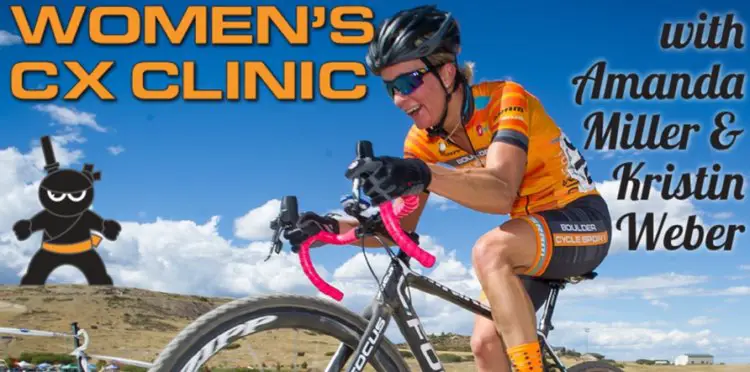 Boulder Cycle Sport Women's Clinic with Amanda Miller and Kristin Weber
Looking for a free clinic near you? See all of the free clinics being held this year.