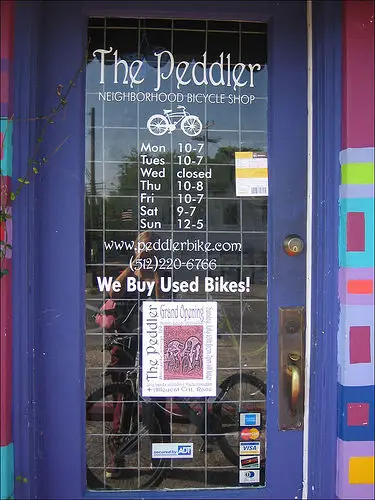 Where do you buy your 'cross stuff? Sure, there are the various online channels, but do you have a local bike store that carries cyclocross bikes, tires, and knows a little about the sport? Perhaps a shop that sponsors a race? We're looking for your input on shops in your area that should be carrying our mag.
Of course we'd like our mag in every bike shop, but one of the challenges as a small little upstart organization is making sure we're spending our time well. So rather than randomly going after all shops in some areas we're unfamiliar with, we'd love your input on which stores should be next on our list to distribute our mag and hopefully build more awareness of the sport in the process.
Drop us a comment below or email us, with your suggestion (the more info the better – shop name, location, contact person if you know). Or ask for our mag next time you're in there. If it leads to a sale, we'll hook you up. Thanks for your suggestions!