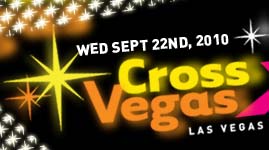 Everyone loves the winner, but sometimes it's as much fun to watch the "race within the race." Those daring racers who decide to risk it all for immediate gain. CrossVegas now has a couple of opportunities for racers to "hedge their bets" with special awards in each category from the Wheelers & Dealers to the Elite Women and Elite Men.
First off is the Pedro's Second Lap Sprint. Why wait until the end when you can place your bet on your sprinting ability at the end of lap 2. Pedro's will award three places for each category with cash on the line for the Elite racers and great merchandise for the Wheelers & Dealers. How much cash? How about $300 for first place!
CrossVegas sponsor Allegiant Air is presenting the Fastest Lap Award that takes advantage of the MYLAPS Sports Timing chip data to pinpoint the rider with the fastest time in each race. The award for that flying racer will be a one-place prize of $100 for each category.