With the increased popularity of cyclocross, more companies are coming out with wheelsets tailored to the unique needs of our favorite sport. For tubulars, the recent trend has been to widen the rim to give the tire more support, especially in cornering, and provide a bigger and better gluing surface. 
We believe there's merit to this trend. We first sampled wider rims while reviewing a slew of wheels in our sold-out (but available in digital format) Issue 8, liking the 25.4mm-wide carbon Zipp 303 rims and the 23.5mm HED C2 Scandium rims due to their ride qualities and tire support, despite some brake set-up issues.
Wheel companies Cole and Rolf Prima have also seen the value of wider rims when paired with a wider cyclocross tire, and for this cyclocross season, they are are offering several wheelsets with 22-23mm wide rims.
Cole T24 Alloy Cyclocross Tubular Wheelset
Cole brings a Richard Sachs-inspired, $695 23mm-wide T24 alloy tubular wheelset, and is calling this their "Workingman's cyclocross race wheel" because of its expected durability, predictable braking and (relative) affordability compared to carbon options.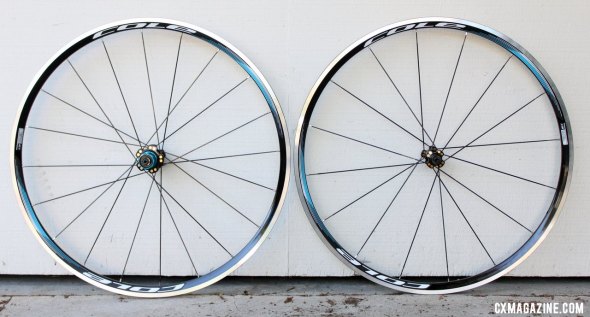 With its 25mm deep alloy rim, the T24 isn't quite a box section tubular wheelset, but looks more "traditional" than a deep section, aero profile rim. At 1580 grams per set (1540 list), the T24 wheelset is built for several seasons' worth of abuse, not for setting weight weenie records. The Richard Sachs cyclocross team will be racing these wheels this season.
Cole T45 Carbon Cyclocross Tubular Wheelset
Want the weight savings of carbon and a taller, potentially mud-shedding aero profile? (See the CXM Labs test of the mud-shedding ability of taller rims in Issue 13.) Cole has another option for you in the form of the new T45 wheelset.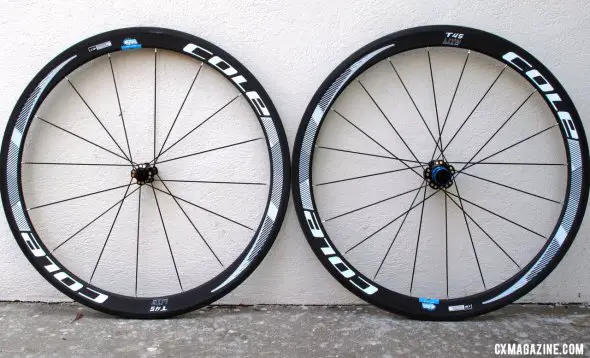 This wheelset features a new 22mm wide, 45mm deep carbon rim that bridges the gap between (and now replaces) Cole's 38mm and 50mm deep carbon rims. It shares the same proprietary, cylindrical nipples and DSA hub of the T24 wheels, but the carbon rim bumps the price up quite a bit to $1695, while saving you 160 grams. Our test set weighs 1420 grams.
Rolf Prima ECX Alloy Tubular Wheelset
Rolf Prima now offers a more affordable version of the VCX cyclocross wheelset in the form of the ECX alloy wheelset, in both a tubular and a clincher version.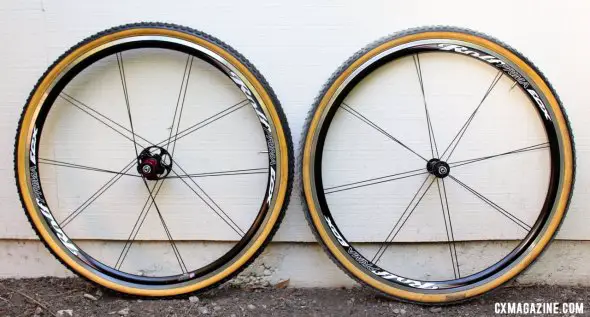 The ECX tubular wheelset features a 31mm tall, 22mm wide alloy rim, with 16 paired spokes in the front, 20 spokes in the rear, and an alloy freehub. The $599, 1620 gram wheelset won't win gram-shaving contests, but brings Rolf Prima's paired spoke technology to a lower price point for cyclocross racers. This model joins several other cyclocross wheelsets offered by Rolf Prima, including singlespeed and disc-brake compatible models.
These three wheels are currently being tested by the test crew at Cyclocross Magazine. Stay tuned for our full reviews in Issue 14.
Photo Gallery:

For more info:
Cole North America
http://www.colewheels.com/
Rolf Prima:
http://www.rolfprima.com/