If you've been looking for a new do-it-all bike and want to get one and support a worthy cause at the same time, Champion System is auctioning off a Parlee Cycles Chebacco to benefit World Bicycle Relief.
The eBay auction is underway now and ends tomorrow at 4 PM EDT. 
Get all the details on the auction and find out where you can place your hopefully winning bid in the press release, below.
---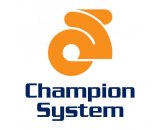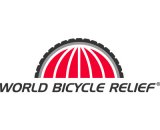 NEW YORK, NY⎯Champion System is proud to announce the auction of a SRAM-equipped Parlee Cycles Chebacco model, the proceeds of which will benefit World Bicycle Relief.
Champion System's support of World Bicycle Relief began at last year's Interbike tradeshow where the global custom technical clothing maker partnered with the original cast of Breaking Away as they presented the coveted International Cyclist of the Year awards to Chris Froome and Pauline Ferrand-Prevot. Proceeds from the company's replica "Cutters" jersey were donated to the organization with subsequent contributions netting World Bicycle Relief over $3,100 to date. And in November of 2015, World Bicycle Relief and Signature Cycles hosted a World Bicycle Relief fundraising event where Champion System submitted the winning bid for a stunning SRAM-equipped Chebacco generously donated by Parlee Cycles.
In an effort to further support World Bicycle Relief, Champion System is placing this incredible machine back up for bid via 10-day eBay auction where the winning bidder will get to select their perfect size. Already underway, the auction ends at 4pm EDT on Friday, May 20th with 100% of the proceeds flowing directly to World Bicycle Relief.
It's the company's hope that the auction's revenue will aide World Bicycle Relief in their continuing efforts to provide low-cost, high-quality bicycles to individuals, organizations and communities of need throughout developing countries across the globe. To date, the auction has already raised almost 22 bikes-worth (at $147 per Buffalo Bike) of money for World Bicycle Relief.
Champion System is encouraging its supporters, ambassadors and fans to visit the eBay auction site in order to bid, or to help spread awareness of the fundraiser socially or via email.
The Parlee Chebacco is a handcrafted, 100% carbon fiber frame offering a smooth, stable ride at speed. It's ideal for gravel grinding, cyclocross racing or commuting through the urban jungle. Delivering remarkable versatility, the Chebacco comes equipped with disc brakes, wide tire clearance (up to 40mm) and hidden fender mounts front and rear. The lightweight Chebacco frame up for auction is paired with a SRAM Force1 Hydro Group, Zipp 30 Course disc brake wheels and a Zipp Service Course SL cockpit. Find out more here.
ABOUT CHAMPION SYSTEM
Founded in 2005, the innovative and quality-driven approach of Champion System has revolutionized both sublimation printing and garment construction. With offices in 22 countries the company offers leading edge lifestyle and technical wear for passionate athletes across the globe along with an intuitive ordering process that places limitless customization just clicks away. Champion System's streamlined design, manufacturing and delivery earns nods from Olympians and World Champions hailing from a wide range of sporting pursuits including rugby, cycling, running, triathlon, motorsport, Nordic and many more.
ABOUT WORLD BICYCLE RELIEF
World Bicycle Relief mobilizes people through The Power of Bicycles®. We accomplish our mission by providing simple, sustainable bicycle transportation to people in rural and emerging regions of the world with the vision to eliminate distance as a barrier to education, healthcare and economic opportunity. Reliable transportation is an essential tool for people who race the sun each day to meet basic needs. With a bicycle, individuals can arrive safely at school, access medical care and transport goods to market in less time.