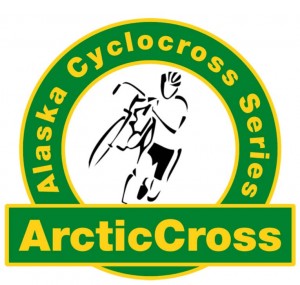 Alaskan 'crossers may not be accustomed to seeing the sport's top talent make the trek north for events or for sharing their skills with the locals – but that's about to change. Katie Compton just announced that she'll be providing clinics at Arctic Cross in mid-August. The four-day program culminates with races on Sunday, August 15th. While many of our readers likely don't need the into to cyclocross in the flyer below, anyone who can make it to the event would most certainly benefit by attending the camp and learning from one of the very best in the business.
From Arctic Cross:
This is your chance to learn from the most accomplished American cyclocross racer.
Katie Compton is the six-time USA Cycling Cyclocross National Champion.
Cyclocross is a form of bicycle racing which involves laps around a 1.5 to two-mile circuit incorporating pavement, grass, mud and obstacles. Some of the course elements require dismounting and running with the bike. Cyclocross skills are applicable to road and mountain bikers and especially helpful for tri-athletes. Many 'crossers find this sport is an ideal bridge activity between the summer sports and the ski season.
Katie Compton Clinic:
Thursday, August 12th, 6:00 – 7:45 pm, Classroom Discussion
Friday, August 13th, 6:30 – 8:00 pm, Skills & Drills
Saturday, August 14th, 10:00 – noon, Skills & Drills
Saturday, August 14th, 1:30 – 3:30, Skills & Drills
Sunday, August 15th, 11:00 & noon, Cyclocross Race
Registration:
Clinic and race: $125,  Race only: $15 (open to all)
On-line Registration will open on July 15th at Arcticcross.org
Clinic is limited to 50 participants.