The last week was an adventure for many riders around the world to come to China for two UCI C1 level races. The Women's Elite races might not have seen the presence of Ellen Van Loy like last year, but the equal-footed competition created an edge-of-the-seat thrill ride for the hundreds of spectators who came to both Beijing and the island of Hainan.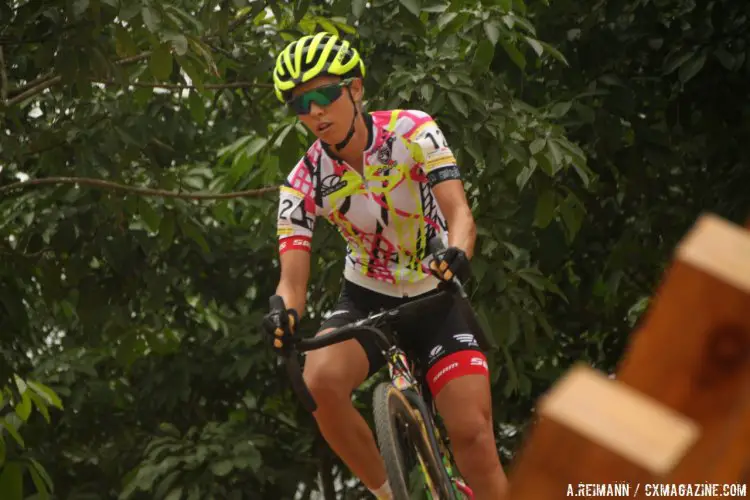 Emily Kachorek rode a Squid Rattlecan. © Andrew Reimann / Cyclocross Magazine
Americans played a big role in the UCI Women's field, comprising over a third of the field. While some borrowed bikes or brought their Taiwanese or Chinese-made frames to the races, the top three American riders in both races showed off their skill on American hand-made aluminum and steel models.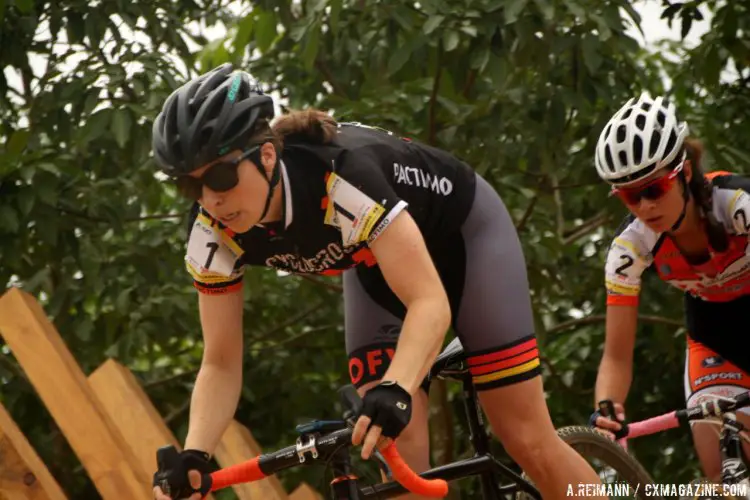 Kathryn Cumming rode a Von Hof CX. © Andrew Reimann / Cyclocross Magazine
Emily Kachorek, co-owner of the Sacramento-based Squid Bikes, brought her aluminum Rattlecan, Kathryn Cumming (Cyclocross Magazine Racing) came prepared with her Hoboken, New Jersey Von Hof CX aluminum steed, and Meghan Korol (Team Handmade) rode the courses on her Don Walker steel Spatha, which was hand-built in Louisville, Kentucky.
Meghan Korol rode a Don Walker Spatha. © Andrew Reimann / Cyclocross Magazine
Use the slider below for detailed photos of the American frames in this year's UCI China races. More info: squidbikes.com, vonhof.com, donwalkercycles.com.