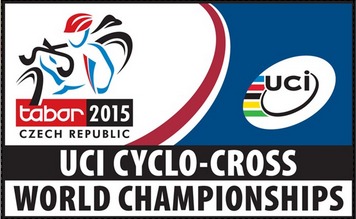 Tune in regularly right here to Cyclocross Magazine's 2015 Cyclocross World Championships page for the most comprehensive source of the 2015 Worlds in Tabor, the Czech Republic.
We will be updating this page hourly for race reports, results, photos, videos and bike profiles. And if you want even more World Championships coverage, make sure you're connected with our Twitter, Facebook and Instagram accounts and subscribed to Cyclocross Magazine!
Can't get enough from the pile of content below? Check out the massive 2014 Cyclocross World Championships coverage we served up from last year.
Here's the current Tabor weather forecast:
Latest 2015 Tabor Worlds News Headlines:
(Visit this page for a photo-centric view of these Worlds stories)

2015 Cyclocross World Championships Schedule:
Race reports are updated all day as we get in results, photos and video interviews, so keep checking back!
Saturday, 31th January 2015
5:00 a.m. EST Men Juniors Cyclo-cross
8:00 a.m. EST Elite Women Cyclo-cross
Sunday, 1st February 2015
5:00 a.m. EST Men Under 23 Cyclo-cross
8:00 a.m. EST Men Elite Cyclo-cross