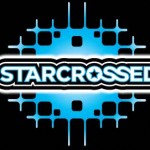 'Cross season is almost upon us (hurrah!). In less than two months, StarCrossed will kick off the NACT series in Seattle, and the races will officially be coming at us, fast and furious.
StarCrossed  Cyclocross is back in 2010 for ninth year; registration opens August 2nd, 2010
Seattle, WA – Low Pressure Promotions, LLC of Seattle, WA released the details to StarCrossed p/b Stanley – a brand of PMI today, with an event date confirmed for Saturday, September 18th, 2010 at King County's Marymoor Park in Redmond, WA.  Registration opens August 2nd, 2010, on BikeReg.com.
"StarCrossed is back in 2010, and the ninth edition of the race is on-track to be the best to date," said co-founder Terry Buchanan. "Every year cyclocross enthusiasm seems to begin earlier and earlier, and already in July we are hearing enthusiasm for our ninth edition of StarCrossed.
StarCrossed  is presented by Stanley—a brand of PMI. Stanley's Build for Life™ Road Tour team housed inside their 1967 Airstream will be prominently displayed in the infield at StarCrossed. The legendary vacuum bottle manufacturer will debut their newest cycling-specific product, which will be for sale throughout the event.
In addition to the race being presented by Stanley, StarCrossed will be amplified in sound by Raleigh Bicycles, with Raleigh giving away a singlespeed 'cross frame to the winner of the singlespeed race. At 7:00 and 8:00 pm Shimano will present the UCI Elite Men and Women's races which have featured internationally competitive talent over the past eight years, including national champions from the USA, Great Britain, Canada, Switzerland and Denmark. Top riders from North America and Europe are starting to confirm attendance at this time for the first and one of the biggest weekends on the United States Cyclocross Calendar.
"I was telling my business partner Zac the other day that StarCrossed  is seeing the strongest support from sponsors to date," said Buchanan. "As many race promoters and sponsors know, with the support and generosity from sponsors, a race can go from good to great. StarCrossed has always pushed the envelope for treating spectators and racers to a special event where the prize list is deep, the atmosphere is electric, and the beer is plentiful."
StarCrossed will again open the on-course Deschutes Beer Garden at 3pm, and Deschutes Brewery will serve beer from their good times on wheels mobile bar, Woody. The Deschutes Beer Garden is strategically placed next to the race course and will provide spectators a front row seat as racers navigate their way over the Nuun Hydration double-barrier course feature.
StarCrossed Cyclocross has field limits for each racing category and traditionally sells out prior to the event.   Racers can sign up for the 2010 edition beginning August 2nd on BikeReg.com. The 2010 edition of StarCrossed is presented by Stanley, a brand of PMI, amplified by Raleigh Bicycles and supported by Shimano and Pro Components. Additional sponsors include Nuun Hydration, TRP Brakes, Cascade Bicycle Studio, Clif Bar, De La Paz Coffee, NOS Energy Drinks and The Sports Med Clinic.
StarCrossed will kick-off the North American Cyclocross Trophy (NACT) international cyclocross series for the third consecutive year on September 18th. The series stays the weekend in Seattle with racing on Sunday at the legendary Rad Racing Gran Prix p/b Hammer Nutrition, this year hosted at a brand new venue, Lake Sammamish State Park.
The tentative race day schedule for StarCrossed includes:
2:15 pm:                                Master's Women 35+; Women's Category 3 and 4
3:00 pm:                                Men's Category 4; Men's Master's 35+ Cat 4
3:00 pm:                                Deschutes Beer Garden Opens
4:00 pm:                                Raleigh Bicycles Singlespeed race; Master's Men 35+ Category 3
5:00 pm:                                Master's Men 30+ Category 1 and 2
6:00 pm:                                Cascade Bicycle Studio Category 3
7:00 pm:                                Shimano UCI Elite Women
8:00 pm:                                Shimano UCI Elite Men
For more information on StarCrossed: www.starcrossedcx.com