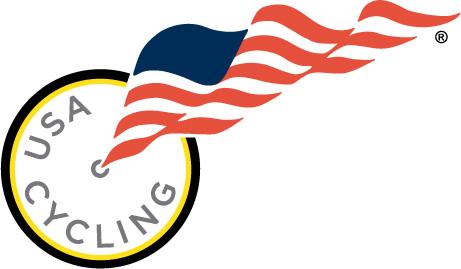 While we got some great position statements from the At-Large Cyclocross Committee nominees in the past few weeks, with voting only days away, we wanted to see how the candidates stacked up against each other answering the same set of questions. Today we have our Mechanical Monday regular and USA Cycling candidate nominee Drew Hager.
Cyclocross Magazine: Does the US have too many UCI events?
Drew Hager: USA: 46 UCI races. Population: >316 million. In landmass: 9.83 million km3.
Belgium: 33 UCI races. Population: <11 million. In landmass: 30,528 sq. km.
So, I would say no, but there is some overlap in the calendar between C2 events and otherwise larger USAC races without UCI categories.
CXM: Are field limits needed in local races?  Should the 80% rule be used for lower categories?
DH: Field size in regions popular for 'cross are enormous. Hopefully, the added categories help, and hopefully those who can upgrade will step to the plate: this is racing after all. The 80% rule as outlined in 4G1(b) in the USAC rulebook says that the Chief Referee may impose it after consulting with the Race Director. The 80% rule is not compulsory, but is there to use in the all categories for safety or if the field is too deep and has effect on the competitive end of the race also if it confuses scoring.
If you are a lower category racer, and you are concerned that you may get pulled and not get your registration money's worth, have a word with the officials before you begin and I'll bet they understand and will advise you to just keep it safe when the front of the race comes by you.
CXM: How would you improve/change junior development?
DH: This is an important topic for me, it's one of the reasons I want to be involved on this committee. Obviously, we have the Logan Owen/Curtis White prodigy phenomenon and we're developing some World Cup level juniors, but what concerns me is access to resources for talented but less privileged juniors. A big missing piece of the puzzle, I feel, is women's junior development. More and more folks are obliged to stand up for women's cycling in general: it has earned a genuine fanfare and I think that developing these future female athletes from childhood is just as important for them as it has been for men in the past decade.
CXM: How important is the elite field versus the amateur fields, in terms of USA Cycling's attention and money?
DH: This question depends on what kind of 'cross scene you observe. Some places are without even grassroots level cyclocross, some states don't have state championships!
In places endowed with a hot 'cross scene, with or without the money, all other fields exponentially eclipse the elite fields and promoters depend on the capital generated by the amateur fields. That said, here is how the quality of the elite field makes the difference: I have been to a lot of races and I have witnessed that more amateurs, Masters and Juniors are prone to head to the races that have the heavier-hitting Elite field than another lesser races when traveling is a factor. The down side to chasing the Elite races is that the big names primarily race UCI events with the exception of their local hometown events.
CXM: Where should USAC stand on the subject of equal payouts?
DH: I think this is a topic where we need to create and keep an open dialogue open as to what works and doesn't. Yes absolutely, equal payout is, without question, the only fair way, but you have promoters bringing up the issue of field size when shooting down a full payout for ladies. Why are they punishing the most competitive women this way? It isn't the racer's fault that the field was small: maybe the more fair way to divide the funds is pay less places deep, but proportionate to the same percentage as the men's field… And I'm looking toward the future when we've developed a bigger field of female racers we'll already be doing it the right way, instead of waiting until then to address it.
CXM: What should USAC be doing about the issue of unsanctioned events?
DH: USAC may need to seem a little less stand-off-ish about these events and instead, try to understand why some of these events eschew USAC sanctioning. Some of these events just want to bring the party or include their own rules, such as obstacles forbidden or modified from section 4A of the USAC rule book, or avoid USAC rules that they disagree with. Other events may be radical and exist outside of the USAC definition for a given event. These examples shouldn't be taken as offensive to USAC. Perhaps this is an area where USAC develops a new, different product for these events to use or just let them exist as they do and not worry with it. USAC doesn't need to be a monopoly to be successful.
CXM: How should independent associations be encouraged to link up with USAC so cross riders can enjoy benefits of USAC such as national ranking system?
DH: Cyclocross certainly enjoys the points chase more so than other cycling disciplines do; we've even got crossresults.com as proof of that. Other than ATRA for track racing or OBRA in Oregon, I am not familiar with any other competitive independent series' that are as results-oriented as USAC. While I realize is that there are probably other grassroots series in places where cycling is less popular, I would just be glad that there are races going on in these areas and try to extend USAC's hand and inform them of USAC's benefits and resources. Most independent races stand alone, for the purpose of another larger event or party race. Either way, those concerned with points will wind up going to points-counting events and those wanting a shortcut on the course for cramming a donut down their gullet will attend those events and it will still be called cyclocross, with or without USAC.
CXM: Are there any other areas (rules on equipment, junior development, etc.) where you would propose change?
DH: I don't currently have any qualms with USAC rules on equipment, but I believe UCI's tire width rule to be a bit overbearing. I would like to hear from others and discuss any of their concerns with equipment and course regulations.
Junior development definitely deserves to be looked over a bit more carefully in cyclocross. Perhaps not with a tighter set of rules and equipment regulations, but perhaps a greater pool of resources so that these kids are on a more fair playing field.