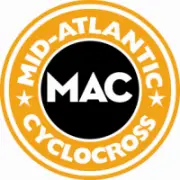 by Ken Getchell
MAC Cyclocross' end-of-season get-together, awards banquet and beer fest will once again be held at Philadelphia's famed Manayunk Brewery on Saturday, January 9, 2010. Of particular interest to discriminating cross racers will be the craft beers available on tap at the Brewery's cash bar:
Schuylkill Punch (Raspberry Lager)
Krook's Mill (American Pale Ale)
Manayunk Lager (Marzen Style Festbier)
Bohemian Blonde (Munich-Helles Lager)
Fesitvus (Holiday Ale)
Old Ebenezer (English Barleywine)
California Dreamin' (Imperial India Pale Ale)
Black Eye P.A. (Black India Pale Ale)
The party will start at 2:00, and will be preceded by a Mountain Bike Scavenger Hunt ride in the nearby Wissahickon Valley at 9:00 am to benefit Gearing Up, a non-profit organization founded by Elite MAC competitor Kristin Gavin whose mission is to provide women in transition from drug and alcohol addiction, domestic violence, and/or homelessness with the skills, equipment, and guidance needed to safely ride a bicycle for exercise, transportation, and personal growth. Andrew Albright has ordered a wider variety of food this year, including vegetarian selections. In order to assure there is enough food, everyone is asked to RSVP for MAC's Mid-Atlantic Cyclocross Championship Series Awards Banquet at BikeReg.com, where additional information and directions for both the party and the scavenger hunt ride can also be found.
And, if you prefer your party announcements delivered as a dialog between two surly robots…