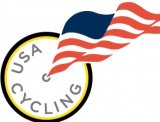 As Cyclocross Magazine previously previously reported (see USAC Cyclocross Summit Part 1, Part 2, and special on Masters World Championships), USA Cycling invited some of the elite cyclocross promoters and athletes to discuss all things cyclocross. Official press release below.
Colorado Springs, Colo. (May 5, 2011) – Cyclo-cross leaders from around the nation gathered at the Olympic Training Center in Colorado Springs last weekend for USA Cycling's second annual Cyclo-cross Race Directors Summit.
With the UCI Cyclo-cross World Championships heading outside of Europe for the first time, to Louisville, Ky. in 2012 and 2013, there is no doubt that cyclo-cross is gaining momentum here in the United States.
"As cyclo-cross continues to grow here in the U.S., we not only face new and unique challenges, but must also understand how to best nurture the growth," said USA Cycling CEO Steve Johnson. "Bringing the discipline's key stakeholders together in one place on a regular basis is vital to our discussions on how to improve the quality of racing and promote sustainable growth."
The assembly brought together UCI race directors, team directors, USA Cycling staff, and other members of the cyclo-cross community for three days, April 29 – May 1, to share best practices and discuss ways to foster the discipline's record growth. The group was well-represented not only by national UCI series' like the USGP of Cyclocross and the New England Professional Cyclocross Series, but also by regional UCI race directors from New England to Southern California and everywhere in between.  Elite racers Katie Compton and Tim Johnson were also on hand to give their take on the future of the sport.
"I've always been someone who favors face time to discuss the direction of a sport with a strong present and even more promising future," said UCI Cyclo-cross Commission member, Geoff Proctor. "Our country is set to host the world championships for the first time in history outside of Europe. This is a huge opportunity, and when the event comes, a time for celebration. That said, we want to constantly be looking towards the future, after 2013, as well."
The weekend kicked off with a Cinco de Mayo party on Friday night at USA Cycling's headquarters while the meetings got underway on Saturday morning with a welcome address from Steve Johnson. Attendees heard about athlete development initiatives from USA Cycling's Cyclo-cross Program Director, Marc Gullickson, upcoming changes on the international scene from Geoff Proctor, and officials' reports from USA Cycling National Events Director Kelli Lusk and Technical Director Shawn Farrell. Another topic to note included the new Cyclo-cross National Calendar program which will be implemented this season.
One highlight of the weekend was a discussion, led by elite riders Tim Johnson and Katie Compton, which focused on their views of competition in Europe and what we can do here in the U.S. Another high point was the "Best Practices" presentation from Bruce Fina and Joan Hanscom, race directors for the USGP of Cyclo-cross, as well as the 2012 and 2013 UCI Cyclo-cross Masters and Elite World Championships.
Fina said that it was good to see the cooperation between USA Cycling and race directors creating a collective community that will continue to grow the sport on this side of the pond.
"We know that we can compete at a world level if we continue to provide opportunities for our riders and our future riders," he said.