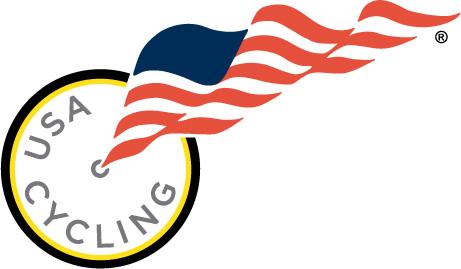 While we got some great position statements from the At-Large Cyclocross Committee nominees in the past few weeks, with voting currently running, we wanted to see how the candidates stacked up against each other answering the same set of questions. Today we have our  USA Cycling candidate nominee Stu Thorne.
Cyclocross Magazine: Does the US have too many UCI events?
 Stu Thorne: I feel that currently our race calendar has a sufficient number of UCI events to adequately meet the needs of racers throughout the country. I would not advocate adding anymore UCI events. Instead, I believe that we need to do our best to keep the overlap of races to a minimum and focus on the production value. We need races that not only have a great venue and course but also races that are marketed well to a broad spectrum of spectators and potential participants. Growing beyond the circle that we currently enjoy and finding new ways to promote the growth of cyclocross nationally should be our primary goal.
CXM: Are field limits needed in local races? Should the 80% rule be used for lower categories?
ST: Field limits are something that race promoters should determine with input from officials. If the race courses are set up to allow an adequate lap time and safely accommodate many riders, then a larger field limit, or in some cases, none at all, is acceptable. The longer the course, the less lapped traffic you tend to have. Many other factors such as safety, timing/scoring ability and weather can factor into the number of riders allowed on a course at one time. It really should be left up to the promoters to determine what they access is a suitable field size for their given event.
The 80% rule should only be used for the Elite categories. I feel that many of the riders in the other categories have paid their entry fee and should be allowed to finish a race regardless of how far off the lead they may be. Obviously safety is a factor, but if there is a way to let them race then do so. Elite racers have more at stake in their performance and also are racing at higher speeds. Taking those factors into account, I feel the 80% rule is a necessary tool for making sure the Elite racers have a clear race course, especially towards the end of the race when lapped riders can become hazardous.
CXM: How would you improve/change Junior development?
ST: I think that USAC does a good job overseeing the development of the top-level Juniors. The bigger issue is getting some of the younger and more entry-level Juniors into the sport. Cyclocross is a great entry point into bicycle racing. 'Cross has a less intimidating atmosphere and is more spectator friendly, making it an ideal sport for families and younger children. Parents can actually watch their kids do a lap. The key is getting kids in and keeping them interested. It would be great to see more events offering races for not just the standard junior categories, but also dedicated kids races for the 5-12 year olds.
CXM: How important is the Elite field versus the amateur fields, in terms of USAC attention and money
ST: Cyclocross in the US is very much a participatory sport. Promoters rely on the non-elite riders to help offset the expenses to run the event. The promoters also need the top-level riders to attract the fans and to draw in the non-elite racers. At this point the two need each other and USAC needs to acknowledge both equally.
CXM: Where should USAC stand on the subject of equal payouts?
ST: It wasn't long ago that very few racers, men and women, were making any money at all racing 'cross in the US. We are much further along today than we were just a few years ago. We still need to do more. There is no question that we should have equal payouts to at least the top riders. I do feel that some of this is up to the promoter as we have witnessed at a host of races now offering equal payouts. If the promoter is financially able to or chooses to pay equally, that is their decision.
CXM: What should USAC be doing about the issue of unsanctioned events?
ST: USAC should take note of the "unsanctioned" race and perhaps learn from it. I don't think they need to be overly coercive with such events, but rather try to work with those events. In some cases promoters avoid having a USAC sanctioned event because they may disagree with what that entails. USAC should try to work on making it more appealing to promoters as a way to encourage more sanctioned races. This sport is way too young and still growing to have this battle going on. That said if a there is a great event out there that is not sanctioned by USAC, there should be no reason that a rider can't choose to race it.
CXM: How should independent associations be encouraged to link up with USAC so 'cross riders can enjoy benefits of USAC such as national ranking system?
ST: I think that it would be great if USAC and independent associations could try their best to work out a solution. But this one is going to take some time. To my knowledge there is only one association that supports a 'cross scene and that is OBRA. They have a great thing going and, honestly, why mess with it? If a rider wants to choose that association, than that is up to them. If a rider wants to be a part of an association that has a national ranking system then they will have to join USAC or join both. That is somewhat unfortunate but that's the way it is. OBRA has been doing their thing for quite some time. I don't see that changing anytime soon.
CXM: Are there any other areas (rules on equipment, Junior development, etc.) where you would propose change?
ST: Right now I don't see anything other than what we talked about here that needs to be changed. Our most important task is working to grow the sport and take care of what we have. It is important to work towards perfect solutions, but to also realize that some of this takes time. I may not have all the answers, but feel that I have a very extensive knowledge and background in cyclocross and that my viewpoint will help guide us through the next few years of growth and beyond.