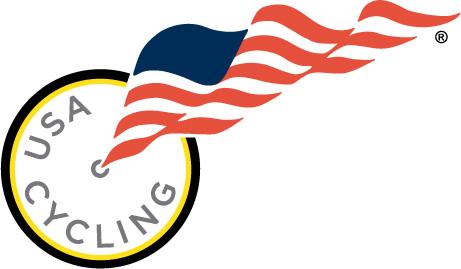 While we got some great position statements from the At-Large Cyclocross Committee nominees in the past few weeks, with voting only days away, we wanted to see how the candidates stacked up against each other answering the same set of questions. Today we have our  USA Cycling candidate nominee Paul Boudreau.
Cyclocross Magazine: Does the US have too many UCI events?
Paul Boudreau:
We're a big country, so no. But I recognize the argument against the number of UCI events: Riders can cherry-pick and we end up with a good local rider ranking high in the UCI rankings. UCI-accredited races must meet a certain quality and financial threshold. I firmly believe that the quality of all of our events is directly related to what we've learned as a race community by putting on UCI events. Even the smaller regional events have increased their production value (better course markings, more timely and accurate results reporting, on-site medical). If there were events that were UCI-sanctioned but didn't have the production quality or failed to meet any number of metrics, then of course they shouldn't be UCI events.
CXM:
Are field limits needed in local races? Should the 80% rule be used for lower categories?
PB: As a promoter, I deal with this for every event. Field limits should be determined by promoters partnering with officials. There really are three considerations for how to set a field limit:
Safety – can the course handle X riders and does the field limit of X affect rider safety?
Scoring – with the number of riders on course at once, can riders be accurately scored ?
Experience – does the field limit inhibit a racers experience? Just because you can fit 200 riders on a course doesn't mean you should if it detracts significantly from the rider experience.
I'm not a fan of the 80% rule for amateur riders. They pay, they should race. As long as the riders off the back don't interfere with the experience of others or affect the scoring of others, there's no need to pull them. Like field limits, this should be the choice of promoters working with officials.
CXM: How would you improve/change junior development?
PB: Programs like USAC's Junior Racing Series and the Regional Development Camps for the road, for example, are great, but are really geared towards those who have already found their way to the sport. We need to reach those who haven't discovered bike racing, and in particular, cyclocross.
This is untapped potential for USAC. Many of us already bring our families to 'cross races and many races have racing opportunities for juniors. There should be incentives for events bringing new blood into the sport. That's where more emphasis needs to take place.
CXM: How important is the Elite field versus the amateur fields, in terms of USAC attention and money?
PB: In overall terms, Elites and amateurs form a symbiotic relationship. At the races with nationally recognized Elites, more amateurs show up. Amateurs showing up helps pay for the higher costs associated with putting on an event that attracts the Elite racers.
Look at the Vision and Mission Statements right on USAC's website. It's pretty clear that USAC has a top-down approach. USAC's current emphasis is on creating stars to grow the grassroots end of the sport. There's potential peril in that approach when your stars do things like fail drug tests. A balance has to be made between devoting resources to the Elite riders and the grassroots end.
CXM: Where should USAC stand on the subject of equal payouts?
PB: If you're a C2 event, the prize list difference between men and women is 568 Euros (about $745). Making equal pay across the board should just happen. If you're a C1 event, though the UCI does't dictate equal pay, the marketplace appears to, at least for the top positions.
USAC needs to continue educating the UCI regarding women's payouts. Geoff Proctor, our representation on the UCI Cross Commission, has been making good strides in pushing for equality (in terms of payout and also with respect to C1 and C2 point tables).
For non-UCI events, the top spots on the podium should surely be equal. But for these events which generally have lower operating budgets, the question becomes what to do with the lower placings (how deep to pay out and how much).
CXM: What should USAC be doing about the issue of unsanctioned events?
PB: I'm not a fan of the term "unsanctioned event." If a race is sanctioned with a body other than USAC, it's not unsanctioned. I think the term is a little backhanded and we need to be careful with our language. For areas that have a strong presence of events sanctioned by other bodies, USAC isn't going to win converts by being heavy-handed. It's going to have to compete for their business.
CXM: How should independent associations be encouraged to link up with USAC so 'cross riders can enjoy benefits of USAC such as national ranking system?
PB: With respect to the top end of our sport, USAC is the nationally recognized sanctioning body. Like it or not, the UCI and the IOC only recognize USAC.
For the amateur, the marketplace rules. Unless there are compelling reasons for amateurs to choose USAC, they're going to stay with the body that sanctions the most races in their region. For riders who plan on doing Nationals, call-up by USAC Rankings is a good incentive.
CXM: Are there any other areas (rules on equipment, junior development, etc.) where you would propose change?
PB: The market dictates equipment. If it's accepted by consumers, it should be permitted in races. Disc brakes or GoPro cameras are good examples.
As I mentioned above, I'd like to see junior outreach improve to target those who haven't caught the bug yet.
Thank you for the opportunity to talk about the above topics. Cyclocross is growing and there's so much to work out. As a promoter and a racer, I think I bring a broad perspective to the table and would love to represent USAC members' interests to the Cyclocross Committee.