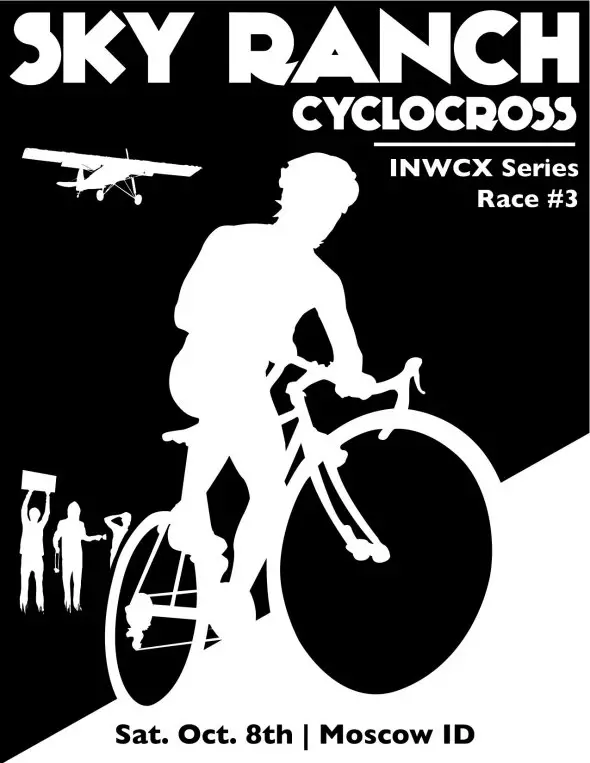 Date: Saturday, October 8th
Location: Moscow, Idaho
Venue: Sky Ranch
Hosted by: Louie and JT Fountain. Here are two brothers who know their cyclocross: JT is a "pro" singlespeeder riding for Raleigh, and his brother Louie races single speed for Cyclocrossracing.com. Last year at Single Speed Nationals, JT finished second and Louie seventh.
More info at emdesports.com
Contact: JT Fountain, [email protected]
This race is part of the Inland Northwest Cyclocross Series. They'll have all kinds of things going on, such as airplanes (parked, and flying if weather is good), award winning BBQ being sold by The Smoke Collective, the Bikecar on display (bikecarmovie.com) and who knows what else. What is Bikecar? It's an awesome documentary that JT shot and Louie and a few other guys are in. They build a four-seated pedal-powered car and hit a bunch of resorts around the Northwest to go snowboarding.
Additionally, a few of Cyclocross Magazine's "pit crew" will be at the event, and we are excited to be a part of it! We will be offering some cool Cyclocross Magazine swag as prizes.