[caption id="attachment_113383" align="alignright" width="230"]

Our coverage of the 2018 Dirty Kanza 200 is brought to you in part by Panaracer. Check out its line of gravel tires for your next adventure.[/caption]
For those of us who haven't made the trip to Emporia, KS for the Dirty Kanza, it can be hard to avoid wondering if the self-proclaimed "World's Premier Gravel Grinder," lives up to the hype. Can it really be that good? Am I really missing out?
As we wrote over the weekend, our assessment is yes, yes it does live up to the hype, and yes, it's worth putting your name in the lottery and making the journey to Kansas in the future. We hope our coverage of the Dirty Kanza 200 race has helped provide some insight as to why.
[caption id="attachment_120252" align="aligncenter" width="1140"]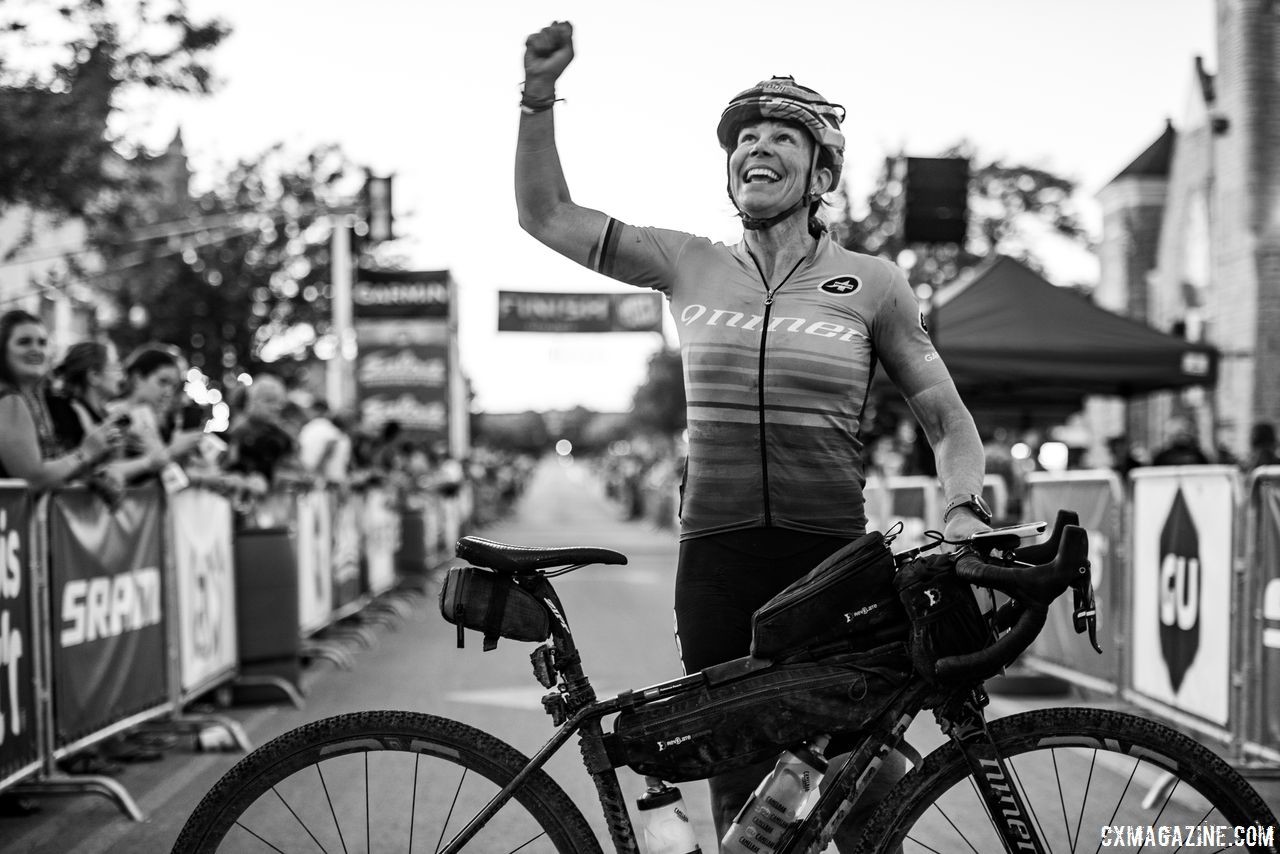 Rebecca Rusch celebrates her DKXL win. 2018 Dirty Kanza 200. © Ian Matteson/ ENVE Composites[/caption]
Words, however, can only do so much. Gravel events are about the adventure and the journey, and at a certain point, images help tell that story much better. This photo gallery of images from Ian Matteson of ENVE Composites takes a look at the event and what riders had to endure in the Flint Hills of Kansas.
For more from the Dirty Kanza 200, see our archive of complete coverage from the 2018 gravel event. 
Ian Matteson Photo Gallery: 2018 Dirty Kanza 200