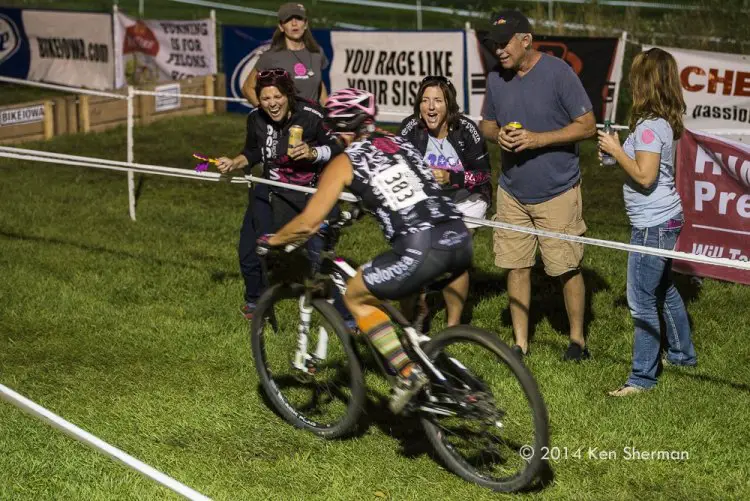 written by Ken Sherman
Bright sunny skies and unseasonably warm weather greeted the first races of the day. Held just a stone's throw from downtown Des Moines at Mullets restaurant and bar, the BIKEIOWA race team put together a 1.7 mile course that would prove to challenge the best. Held under the lights, and entertained by three bands all evening long, 300 riders from nine states pinned on numbers to take on the fifth annual Oakley Night Cap.
Saturday Night Results
In the Pro/1/2/3 women's race Brittany McConnell of Iowa City riding for Mercy /Specialized, drilled it from the gun. The women stayed close together during the first lap and a half fighting for position on the course that has too many turns to count, off camber hair pins, run ups and tree barriers. McConnell's teammates Vanessa Curtis and Emily Robinett stayed close on the early laps. As the night wore on, the rains from earlier in morning started to play a factor in the race as the turns became slicker and slicker with each lap. McConnell was able to follow her plan which was "get out front and stay out front" to take a convincing win, while Curtis and Robinett finished in second and third place respectively.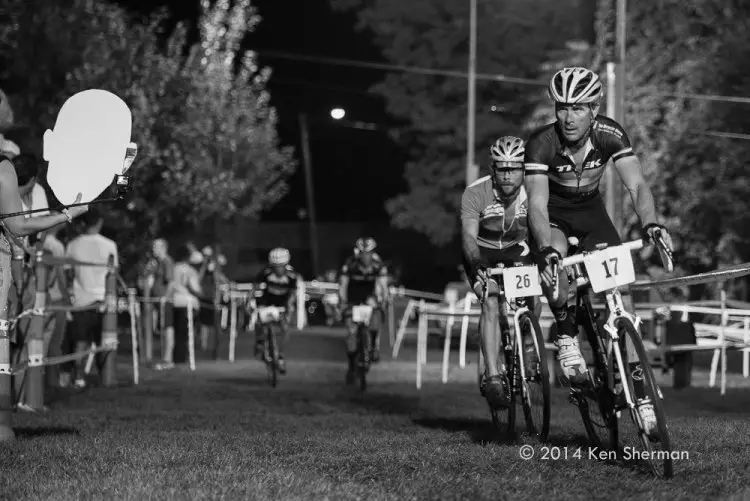 In the Pro/1/2/3 men's race, Mercy/Specialized rider Kevin McConnell, husband of Brittany established a good lead by the end of the first lap never to be challenged the rest of the evening to take first place. Contesting the two remaining podium spots was made more difficult by several small hairpin turns on the back side of the course that started turning into run-ups as the dew settled on already slickened turns. Second place was claimed by Mark Savery (Trek Cyclocross Collective) and Jeff Kluck (Queen City Racing) claimed third.
Sunday Results
New for this year was a second day of racing on Sunday. In the men's Pro/1/2/3 race Kevin McConnell repeated his Saturday night's performance, followed by Jeff Kluck (Queen City Racing) and Brian West (Heartland Velo). The women's Pro/1/2/3 race leader saw Lisa Vetterlein (Des Moines United) take first place, followed by Brittany McConnell and Linda Cooper (Des Moines United/Sakari).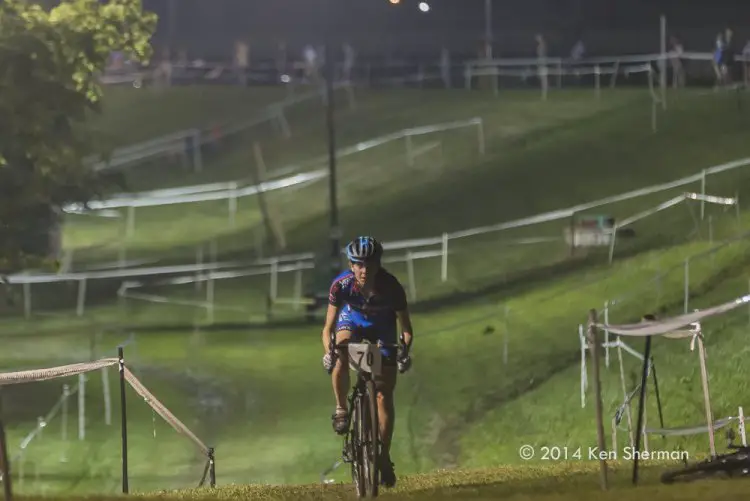 For full results and pic's go to: bikeiowa.com.