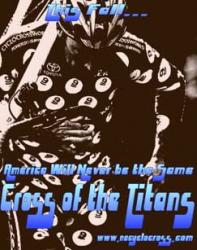 Seems like our investigative reporting on the new national series Sunday afternoon scooped the "big media" and encouraged the official details of the series to be released. So here are the full details of the new national series, dubbed "North American Cyclocross Trophy."
The new $40,000+ series consists of 4 weekends and 8 races: September 20/21, October 10/11, November 1-2, and November 22-23. They are as follows:
September 20 – UCI C1 – FSA Star Crossed presented by Gerk's Ski and Cycle at King County's Marymoor Park, Redmond Washington
September 21 – UCI C2 – Rad Racing GP presented by Kona and FSA at Ft. Steilacoom Park, Lakewood Washington
October 10-11 – UCI C2 – Gran Prix of Gloucester at Stage Fort Park, Gloucester Massachusetts
November 1-2 -UCI C1 – Boulder Cup at Harlow Platts Park, Boulder Colorado
November 22-23 -UCI C1 – Whitmore's Landscaping Super Cross Cup at Southampton Youth Services Park, Southampton New York
Myles Romanow, the "idea guy" behind the series, said in an exclusive interview with Cyclocross Magazine that his main goal was "to make a series that really helped and benefited American racers." He explained that he wanted to get all the top American racers to these series races and make it worth their while by ensuring not only top individual race prizes, but also a series prizes that would help the series winners afford a trip to Worlds.
The series consists of five UCI C1 races and three UCI C2 races, and offers at least the UCI minimum payout for each individual race, while boasting equal series prize payouts for men and women: $2,000, $1,000, and $500 prize for the top three places. As of now, there are no plans for a series leader jersey – allowing team sponsors to get full exposure when their rider is leading the series. Without a title sponsor right now, each promoter has committed a portion of their proceeds towards the series prize.
In its first year, the series will be only for Elite Men and Women, although the promoters may calculate series points for junior, espoir, masters and B races.
Romanow said he has been thoroughly impressed with the New England and Mid-Atlantic Verge series, and hopes the North American Cyclocross Trophy will take the Verge series' professionalism and organization to a national level. To this extent, he only considered existing, successful races. "It was really really important to have every event to be a pre-existing event," he said. "We wanted to preserve the regional nature of each event…if we put our North America Cyclocross Trophy logo on top on each event, that wouldn't help the local promoter or sponsors and would hurt the sport in the long run."
He also hopes to add in television coverage, and has been actively pursuing this option for his own race weekend in the Hamptons that will serve as the series finale. "TV is where we want to go," says Romanow. "We feel that's where the future lies. Cyclocross is perfectly suited for TV, and it's where we need to go to increase exposure to the sport and keep it growing."
The group is actively working on rider commitments. Tim Johnson is planning to race the entire series, according to Romanow, and they are actively talking with top domestic racers as well as a select few European riders. But Romanow's goal is not to pay big appearance fees for just any European rider, as his mission is to first assemble the top domestic talent.
Stay tuned for more race series detail, or see the series premier ad on page 38 of Issue 3 of Cyclocross Magazine, mailing now. We're dedicated to bringing you the best and worst 'cross news first.
Note: We've included the full press release that was released the next day below:
________________________
BIG BUCKS AND "THE TROPHY" FOR AMERICAN 'CROSSERS
America's Most Famous Cyclocross Events Form New International Series
July 15, 2008; Conshohocken, PA, USA: American Cyclocross just got bigger and richer, and America will never be the same. So say the promoters of eight of the biggest and well-known international cyclocross races on the American calendar, who have dropped a bombshell by forming an eight-race, coast-to-coast series with $7,000 in year-end cash bonuses. The North American Cyclocross Trophy Points Championship is scheduled to begin this fall and includes such notable races as FSA Star Crossed, Rad Racing GP Presented by Kona and FSA, Gran Prix of Gloucester, Boulder Cup, and the Whitmore's Landscaping Super Cross Cup. All eight races are UCI sanctioned and already appear on the 2008-2009 UCI calendar.
Promoters of the series stress that this is a concrete, guaranteed-to-happen series. According to RAD Racing GP's Jim Brown, "The series is made up of races with a proven track record. They are the classic cyclocross races in North America. The races are already on the UCI calendar, the financial backing for the series is already in place and the advertising has already been negotiated." Brook Watts of Boulder Cup puts it a little more colorfully, "This isn't one of those outrageous pie-in-the-sky plans that gets announced at InterBike and never materializes. I don't think anybody's ever put together a National Series (in America) made up completely of successful already-existing races. The plans for the North American Cyclocross Trophy aren't contingent on anything. It's ready to go right now. The series begins at the FSA Star Crossed on September 20, and it will have more prize money and more UCI points than any cyclocross series in North America."
Money and international prestige are the foundation of the NACX Trophy, which was conceived from the start as a professional series. "Top racers are interested in two things, money and points; and we've got more of both of them than anybody else in North America," said Myles Romanow, long time promoter of cyclocross in the upscale Hamptons. "It's only July, and right now the series is already committed to race prizes in excess of $40,000 cash – plus appearance fees and an additional $7,000 in year-end cash bonuses for the top three season finishers in both the men's and women's divisions. That's all cash, not merchandise. And we also offer more UCI points than any other series in America. The Trophy offers more UCI points than any series in the world outside of Europe."
Cyclocross in America has experienced extraordinary growth in the past decade. Nobody has had such long-standing and close-up perspective of that growth as Paul Boudreau, promoter of the Gran Prix of Gloucester in Massachusetts. Affectionately nicknamed the "New England Worlds", Gloucester has become one of those venues, like Wimbledon or Augusta, which defines its sport. When asked how he expects the NACX Trophy Series to benefit his race and the sport in general, Boudreau just shrugged and replied in typically minimalist New England fashion, "The classic races. The trophy. The prize worth winning. How could it not be great?"
For more information on the North American Cyclocross Trophy, contact Series Spokesman Terry Buchanan at 425-503-2333 or Media Coordinator Ken Getchell of SpectaSport LLC at [email protected].
North American Cyclocross Trophy 2008 Schedule:
September 20:
FSA Star Crossed presented by Gerk's Ski and Cycle – "The Twilight Floodlit Cyclocross Party"
King County's Marymoor Park, Redmond Washington (C2)
September 21:
Rad Racing GP presented by Kona and FSA – "The Kona Knapptime Run-up"
Ft. Steilacoom Park, Lakewood Washington (C2)
October 10-11:
Gran Prix of Gloucester – "The New England Worlds"
Stage Fort Park, Gloucester Massachusetts (C2/C2)
November 1-2:
Boulder Cup – "The High-Altitude Classic"
Harlow Platts Park, Boulder Colorado (C2/C1)
November 22-23:
Whitmore's Landscaping Super Cross Cup – "The Hamptons"
Southampton Youth Services Park, Southampton New York (C1/C1)