by Robert Grunau
The MFG Cyclocross series came to a close last Sunday, the way it has every year since 2009, in Seattle's Woodland Park. This year's course saw nearly 1300 racers wind their way through the Seattle's Woodland Park. The mix of grass, single track and gravel were made slick by a week's worth of light rain. The technical course featured a couple of punchy climbs and a barrier made tall by the pitch of the run up.
Courtney McFadden (Bicycle Blue Book/HRS/Rock Lobster) returned to the MFG series for the first time since taking the series opener back in September but had little trouble finding the podium's tallest step putting an end to Jessica Cutler's (Bikesport NW/ Jamis) three week winning streak. Mc Fadden owned the race bell to bell, with Culter and Andi Zolton (JL Velo Ambassador) mounting their own solo chases. Cutler finished second with Zolton a close third across the line.
Kristen Kelsey (Cycle U- POPCAP) took the series overall with a Balamamion style consistency, accumulating enough points for the overall without winning a race.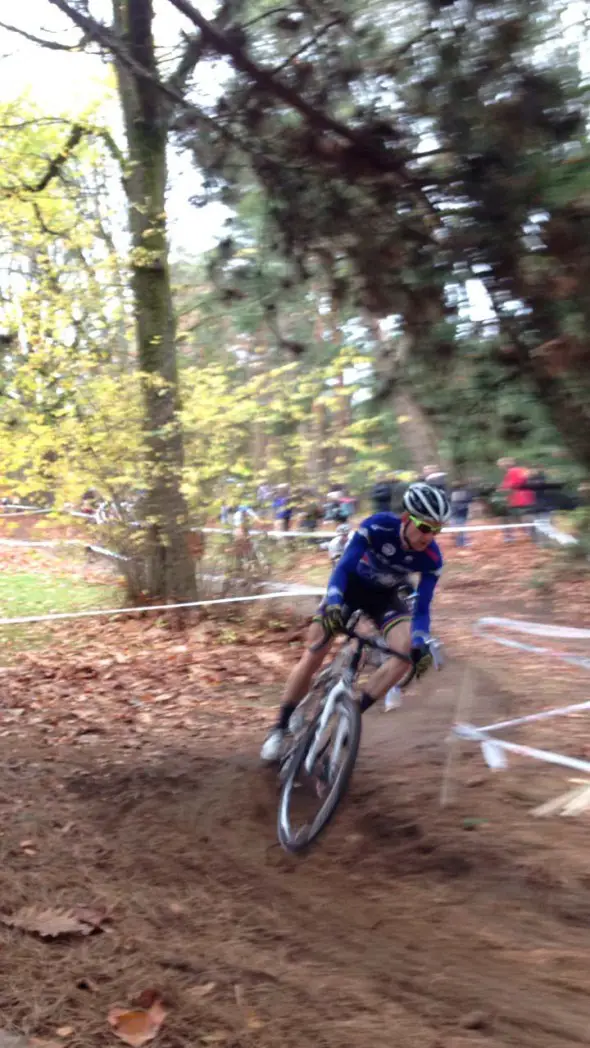 The men's race repeated the scenario of weeks past, with a small group of select riders lead by Voler CX's Russell Stevenson who caused this week's split with an attack in the race's early moments. Stevenson kept the pressure on with him and Raleigh HIFI's Steve Fisher laying down attacks that would split them from the group, putting series leader Toby Swanson (Ravena Capital Management), who has held the leader jersey for the majority of series with consistent performances, in to trouble. Swanson tried to close the gap, but was unable to with Fisher's teammate Adam Mcgrath sitting on.
With two and half laps to go Fisher laid down a strong attack gaining a five second gap on Stevenson, who mounted a flawless chase catching Fisher just before the bell lap. The two battle till Fisher cramped going over the barrier on the run up. "I didn't know he wasn't still with me"Stevenson said after taking the win. "Honestly its a bit of give me result. If it had come down to a sprint Steve would have taken me, but that's cross racing."Neon-Jet rider JT Fountain rounded out the podium.
Second place was enough to give Fisher the series overall, edging out Stevenson by four points.