Helen Wyman might be retired and have a lil' Wyman on the way, but that will not keep her from attending the U.S. World Cups this year.
It started with a love of my little boy. That turned into something the size of a jelly bean, then a strawberry. Its officially a real life thing. I'm so excited to our share our news. March 23rd Alonso will be getting a furless brother or sister. We can't wait!! #12weekspregnant pic.twitter.com/mgIQ9XsjOG

— Helen Wyman (@CXHelen) September 9, 2019
On Thursday night, Wyman will be hosting a Meet the Pro (and Talk Tires) at World of Bikes in Iowa City. Sponsored by Challenge Tires, the event will take place from 6 to 8 p.m. at the WoB shop located at 723 S. Gilbert St. [click here for directions]
Wyman will be up for chatting about her professional career and answering all your questions about cyclocross tires. She will also share what it is like to be retired and perhaps take baby name suggestions for the Wyman-to-be.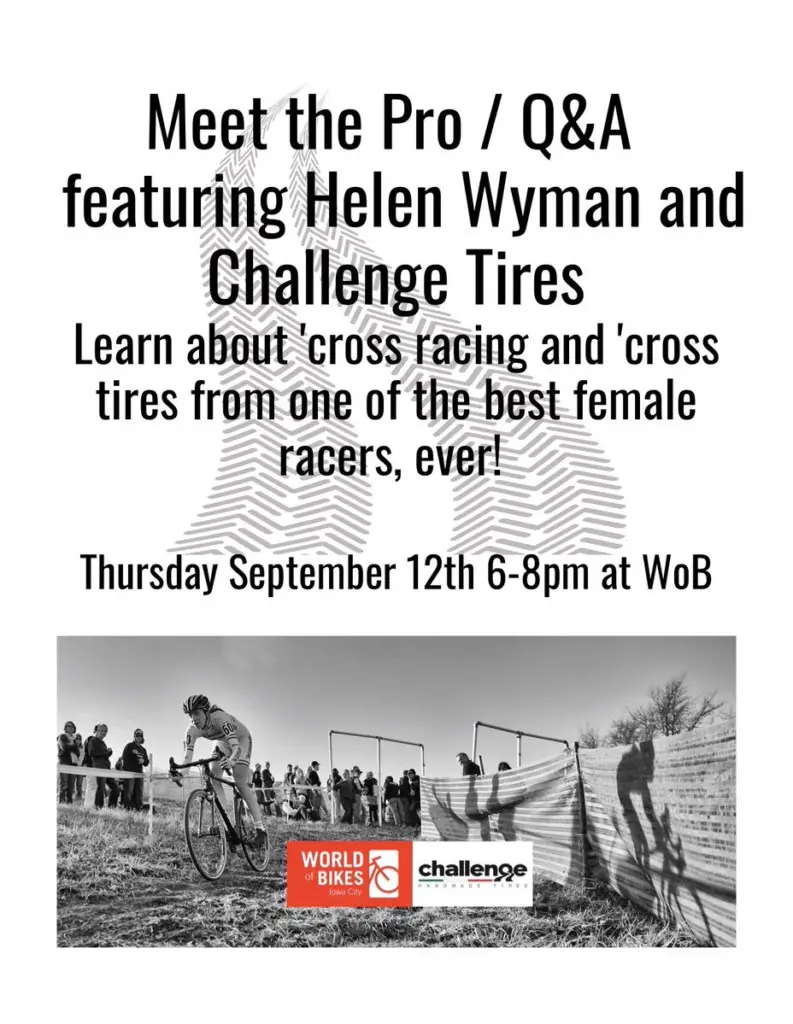 Meet the Pro (and Talk Tires) with Helen Wyman
Date: Thursday, September 12
Location: World of Bikes, Iowa City
Address: 723 S. Gilbert St.
Time: 6-8 p.m.