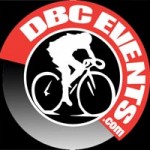 Chris Grealish, founder of the Cross Vegas cycling event, leaves that organization to focus on securing the National 'Cross Championships for Boulder, Colorado, in 2012.
Boulder, Colorado – Cyclocross fanatic and cycling event promoter, Chris Grealish, will no longer be affiliated with the Cross Vegas event. Grealish built the race into one of the mainstays on the national scene, scheduling the event to coincide with the fall trade show, Interbike. National and world champions attended the event during Grealish's tenure.
"It was a great race," says Grealish. "I'm going to focus my energies on winning the bid for the National Cyclocross Championships for the 2011 and '12 seasons. We're hoping to use the Valmont Bike Park, in Boulder, Colorado, for the race." Grealish was instrumental in getting the funds and political will mobilized to build the Bike Park in Boulder. The 40-acre facility will be developed in phases, with a UCI-caliber cycling loop available by the time Grealish hopes to host Nationals.
"We have a great tradition in Boulder. The Boulder Cup at Harlow-Platts is the second- or third-biggest race in the country. We attract hundreds of athletes and several thousand spectators. It's one of the great Boulder events these days," Grealish explains.
If Grealish gets his way, National Championships will come to Boulder in January of 2012. USA Cycling, the national governing body for cycling, awards National Championships in consecutive years, so Boulder would host the 2011/12 and 2012/13 events. Economic estimates from past championships indicate the event pumps more than a million dollars into the local economy.
"Boulder's the perfect venue for a National Championships. We consistently host the world's best cyclists, and we could do a world-class 'cross event, with thousands of riders and even more spectators. It would be epic!" Grealish's event promotions company, Denver Boulder Couriers Events, has put on mountain, road and cyclocross events over the past two decades in and around Boulder County, Colorado.
Contact:
Chris Grealish, owner Denver-Boulder Couriers Events
[email protected]
303.619.9419
www.DBCEvents.com