If you partied last year after nationals, and enjoyed 'cross stars riding a mechanical bull, you know how much fun a 'cross party can be. This year, Kansas City is stepping it up with a must-attend Nats kick-off party.
Crossniacs National Syndicate and Cyclocross Magazine present The Mud and Blood Ball
Crossniacs National Syndicate and Cyclocross Magazine present the Mud and Blood Ball, the USA Cycling '08 Cyclocross National Championship kick-off party to be held at the Mission Theatre in Mission, Kansas, on December 11, 2008 at 7 pm.
Clip into your race weekend with the world premier of 'cross movie Zero Traction, Boulevard Beer, give-aways and much more. Visit with other racers. Celebrate the season or your B race performance that day with a beer. Tickets are $10 pre-sale, $15 at the door. Get tickets at: http://www.brownpapertickets.com/event/47004
This gritty movie is a Roll Your Own Films Production with additional support from Trek Bicycles and KLM Marketing. It was shot entirely in high definition in December of 2007 at the Cyclocross National Championships in Kansas City. The film immerses the viewer in the real feel of hard-core cyclocross racing in extreme weather conditions, including driving snow, mud, ice and frozen mud. It includes interviews from Steve Tilford and elite men's champion Tim Johnson. With a hard-charging soundtrack, all the action is from multiple races over four days, culminating with the exciting elite women's and men's championships.
Learn more about the film at: http://www.zerotractionfilm.com
The Details:
The Mud & Blood Ball
Premiering Zero Traction,
By Roll Your Own Films Production


The Mission Theatre
Mission, KS
December 11, 2008 7 pm – 12 am
The Mission Theatre
Celebrating 70 years of business, this great old movie theatre is the ideal place for this event. Learn more about the Mission Theatre at: http://www.themissiontheatre.com
Food and drink:
Gourmet food is prepared for the race-ready, you'll be able to dine on the finest of carb-loading delights. Minneapolis star chef, Mike Phillips, is our guest chef for the evening. Learn more about this chef at http://www.craftsmanrestaurant.com/about.html
Crossniacs: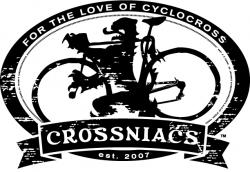 Crossniacs are national racers joined together for the love of cyclocross. Syndicates are based around the country, including Portland, San Francisco, Colorado, Texas and Minnesota. Learn more about this team at http://crossniacs.com.
Cyclocross Magazine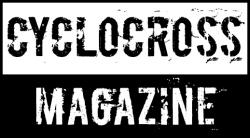 Cyclocross Magazine is the only print magazine and website dedicated to celebrating the sport of cyclocross, its culture, and the community. Subscribe today, join their online community, and read daily news at https://cxmagazine.com
For more information: Jared Roy, [email protected], 970-389-8456