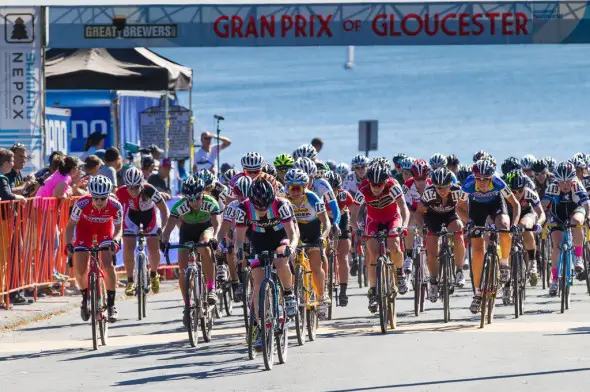 With only a month before cyclocross season gets underway, many pro athletes and weekend warriors alike are beginning to pencil in their schedules. Yesterday, we were able to catch up with Jamey Driscoll, who told us that the Grand Prix of Gloucester had a special place in his heart. He had not skipped this race in 13 years. You can read more about his season goals in our upcoming Issue 26.
As the race that annually kicks off the first weekend of New England's Holy Week, Gloucester has situated itself as an classic American cyclocross event. Last year's race, with Elle Anderson and Jeremy Powers winning both days, almost didn't happen, but the City Council, Mayor and community came through.
This year, there isn't the same uncertainty. With a new title sponsor this season, the Grand Prix of Gloucester is back and now officially revamped as the Rapha Super Cross Gloucester, Presented by Great Brewers.
The official press release is as follows: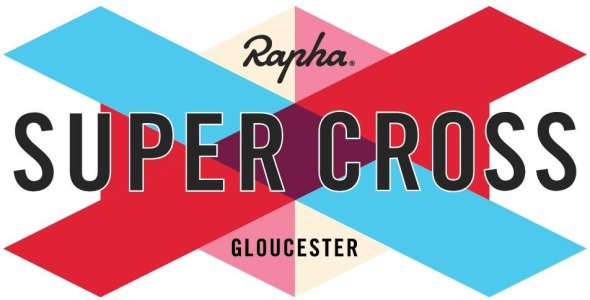 After hosting fifteen years of the best New England cyclocross racing, the hallowed ground of Stage Fort Park in Gloucester will see big changes on September 27th and 28th, 2014. Renowned cycling apparel brand Rapha joins forces with the Gran Prix of Gloucester in the race's sixteenth year to reinvent this classic event as the Rapha Super Cross Gloucester.
The race at Gloucester is a perfect match for a cycling brand like Rapha, who, beyond simply offering the finest cycling clothing, celebrates the beauty and the challenge of the sport – and Gloucester's course brings both elements to the fore. In this quintessential New England seaside town, top-notch racers find challenging cambered turns, beachy sand sections, and fast power sections, all against a stunning backdrop of ocean views.
Jeremy Powers, US National Cyclocross Champion, will return to one of his favorite races to defend his status as winner of both days of racing in Gloucester last year. "Gloucester is a special race for me. It's a true New England classic: the big, rowdy crowds always show up, the course is dynamic and challenging, and all the top riders line up. I am truly excited about Rapha's partnership with Gloucester this year. Rapha has chosen a race that aligns perfectly with their brand: historic, classic, and epic," says Powers.
Gloucester joins an international constellation of incomparable races that comprises the six races of the Rapha Super Cross series, which spans four countries and as many continents. The series hosts paramount events in Japan, Australia, the UK, and the US, celebrating the truly international character of the sport of cyclocross.
Joining Rapha at Super Cross Gloucester will be SRAM, the leader in innovative cycling components and a favorite among cyclocross racers. Racers seeking neutral support will be beyond relieved to find SRAM's expert engineering and excellent support waiting for them in the pit. Great Brewers, representing the finest brewers of craft beer, celebrates a decade of supporting cyclocross racing in Gloucester.
Rapha Super Cross Gloucester, known to many as New England Worlds, will draw the highest caliber of US and international racers. As a part of the peerless Verge New England Cyclocross series, Rapha Super Cross Gloucester demonstrates beyond a shadow of doubt the dominance of the New England cyclocross scene in the US. The race is also a part of the USA Cycling Pro CX calendar, a highly competitive season-long Elite-level competition awarding $40,000 in prize money. Competitors fight hard for these early-season UCI and Pro CX points awarded in Gloucester, and they stick around to chase more points at the Providence Cyclocross Festival a mere hour's drive away the next weekend. Nowhere else in the country will two more meaningful race weekends occur in such close proximity.
Almost every category at this race fills up well before the race date, so be sure to register online beginning at noon August 12. Stay tuned for more details and news about Rapha Super Cross Gloucester Presented by Great Brewers in coming weeks, and check http://www.gloucestercx.com
Rapha Super Cross Gloucester Presented by Great Brewers
Hosted by Essex County Velo
Technical Sponsor SRAM
Official Bike Shop Seaside Cycle
Official Cleaning Sponsor Pedro's
Official Wheels ZIPP