It seems like you can't throw a rock (or cowbell, or punctured tube) without hitting a new Internet Meme these days. And more often than not, while the first day or so goes by hilariously, the fervor is quick to wane as people declare the meme officially "dead." But this new "What ____ think/s I do" one on cyclocross caught our attention (maybe because Cyclocross Magazine's Joey of "Is Joey OK?" fame is featured) and we couldn't help but want to share it: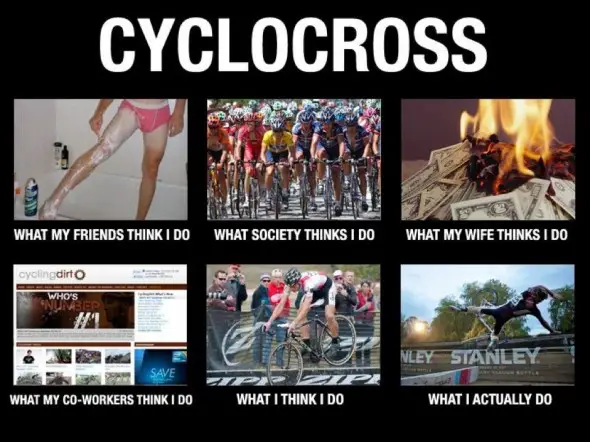 And of course, if we're talking about memes, we'd be remiss if we didn't mention CXHairs' video, $hit Cyclocrossers Say:
[vimeo 35811489 580 380]
Speaking of Belgians, Sporza.be is conducting a survey for the top cyclocross moment of the season. Sure, it's Euro-centric, but let's get the American vote in there as well!