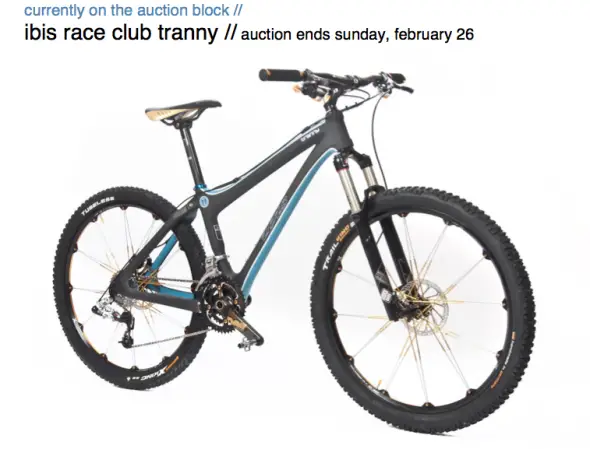 LAGUNA BEACH, CALIFORNIA – Imagine the impact that 363 bikes can have on communities that have no access to transportation … Doctors can visit patients, students can go to school, and adults can earn more money transporting their wares to markets. By raising $36,380 for Wheels 4 Life, that is exactly what the crankbrothers dreambike program has accomplished so far, and we still have four dreambikes to go. We are proud of the success this program has had, and we are humbled by the incredible impact the dreambikes are having on people who are truly in need.
Last week we auctioned a Turner Sultan 29er dreambike, and this red beauty brought in an impressive $4,025. The winner of the Turner dreambike is a French man who now calls himself Pasta Boy, and I think he explains it best: "I am the (very, very) happy winner of the Turner sultan. I was not planning to buy a dream bike like that, but I was so touched by the project that I decided to destroy my little piggybank–and now plan on eating pasta the rest of the year."
Up for auction this week is a very limited edition crankbrothers race club team replica bike, the Ibis Tranny. The race club athletes, Judy Freeman and Chloe Forsman, will race their Tranny hardtails all over the world as they chase the World Cup circuit, and now you have a chance to race on one too.