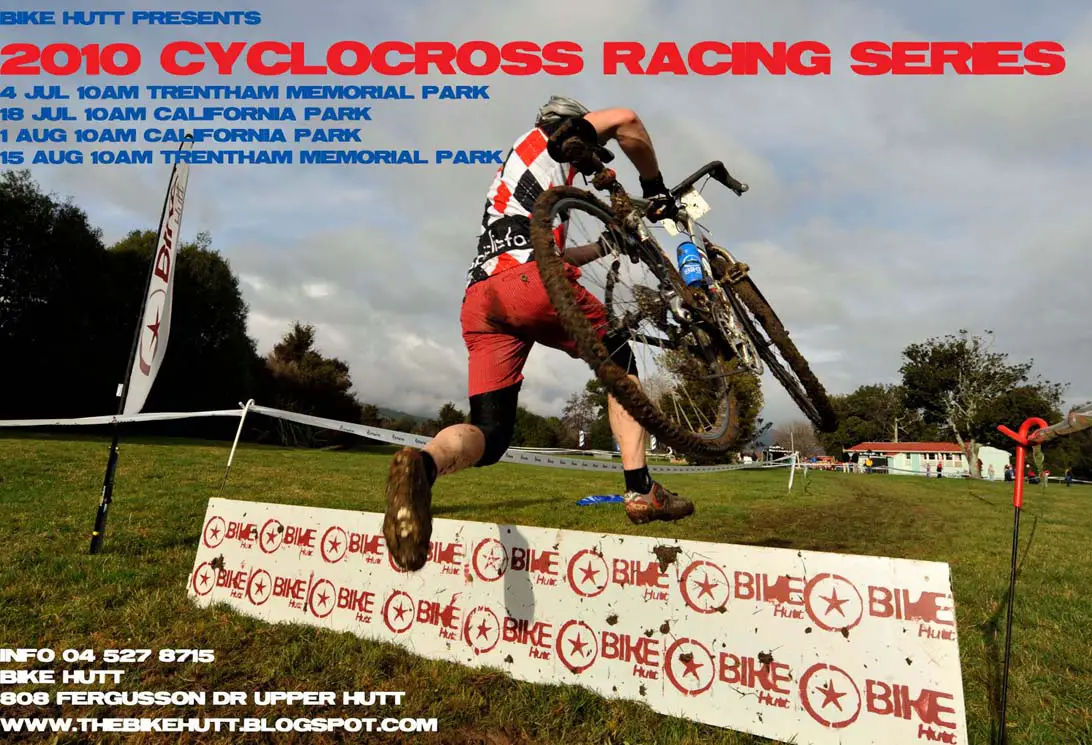 The Independence Day Cyclocross Classic kicked of the Bike Hutt's July 'cross series last weekend, the first of four races put on by Go Home Yanqui Promotions. As the organization's name implies, unfortunately for those of us Stateside, the series isn't on US soil, but instead is put on by an American expat in New Zealand. As the video of the Classic (below) shows, it looks like a super-fun event and, although technically winter down there, the weather seems to be pretty darned mild.
We've already featured the Dirty Deeds cyclocross series in Australia, and we couldn't be happier to see the sport catching on Down Under with races springing up for the Kiwis as well. It may be a long way for most of us to go for some racing action, but as more events start springing up, perhaps an off-season trip to freshen up cyclocross skills and explore some new race scenes will start to become viable.
The four-race series will continue with two events in California Park (why so much Americana, couldn't they find a Flemish-named venue?) before returning to race one's Trentham Memorial Park for the finale. Racers can choose between the 60 minute Elite race and the 30 minute Fun race.
To add to the international flavor of the events, a local Mexican restaurant will be providing breakfast burritos and nachos.
See the Bike Hutt's blog for more details on the series, results and weekly info on cyclocross training sessions.
Video of Independence Day Classic: