Bike racers generally obsess over the latest tech. And helmets have benefited from a quiet revolution in technology. Today's helmets are lighter, more comfortable and safer. We rounded up a selection of the latest lids in Issue 30, and in true Cyclocross Magazine fashion, looked to see which ones are are best suited for your mixed-terrain racing and adventures.
In part 1 of this on-line feature, we showed you the latest in aero helmets. Here we take a look at some more traditional lids in case you're wondering what else is out there in terms of helmet options.
by the CXM Test Crew
Lazer Z1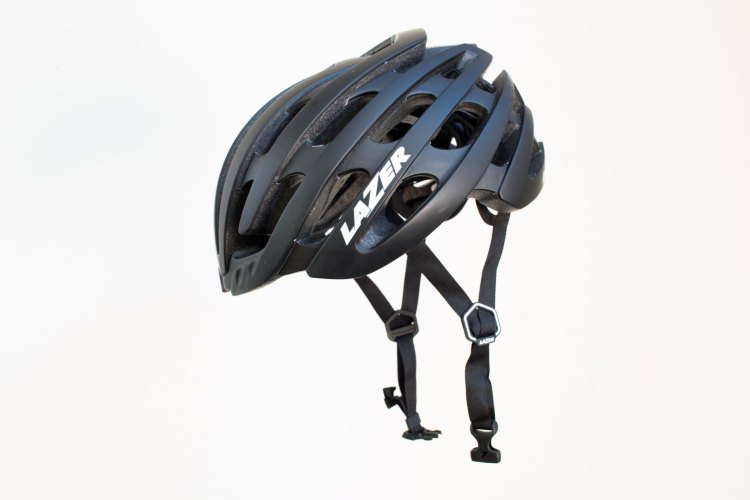 Lazer's Z1 was born from the heritage left by the Helium and Genesis helmets. Perhaps those helmets' legacy that adds to the fact that the Z1 is one of the most traditional-looking helmets that we tested without reverting all the way back to leatherhead style headwear. However, traditional in appearance doesn't necessarily equate to traditional in technology, and the Z1 sought to fight its way onto the leaderboard of most categories, with weight being a major one. At 190g (for a small) the Lazer Z1 is one of the lighter helmets of the group. If that were not enough of a selling point, then consider the 31 vents. Incredibly, unlike the other helmets we've tested with near that number of vents, none have such wide openings. As a result,  the Z1 provides ventilation to the head even when you're slogging through a muddy run-up. For aero-conscious consumers, the Z1 has a $20 aeroshell.
Safety: The Z1 has what Lazer calls its Rigidity Brace system, which is designed to resistance against multiple impacts. Rather than splitting in multiple pieces to only protect against one major hit during a crash, the brace that acts as a skeleton below the EPS foam keeps the material relatively together in order to provide some additional protection in the case of another blow within the same fall. As Lazer clearly states, the Rigidity Brace system is not designed for a rider to keep on truckin' after an accident, and will need to be replaced if a crack is found anywhere along the foam.
Fit: Lazer's Rollsys system can't be beat for adjusting to different headshapes, since the dial tightens the helmet's head basket entire circumference, which is only anchored in a narrow area at the front. (Most helmets simply pull the rear cradle forward.) The result is an ultra-conforming, secure fit that's ideal for the bumps of cyclocross.
Heads Up: Lazer's Rollsys system and cradle for the back of the head can interfere with some sunglasses, especially ones with longer, straight temples. Lazer does offer its own sunglasses, which we have not tested, but should not interfere at all.
Specs: Weight: 287g (L) // Safety: Rigidity Brace system // MSRP: $270 // Sizes: S/M/L // Options: Aeroshell ($20)
More info: lazersport.com