Bike racers generally obsess over the latest tech. And helmets have benefited from a quiet revolution in technology. Today's helmets are lighter, more comfortable and safer. We rounded up a selection of the latest lids in Issue 30, and in true Cyclocross Magazine fashion, looked to see which ones are are best suited for your mixed-terrain racing and adventures.
In part 1 of this on-line feature, we showed you the latest in aero helmets. Here we take a look at some more traditional lids in case you're wondering what else is out there in terms of helmet options.
by the CXM Test Crew
Smith Optics Overtake
Although the Overtake and the mountain bike-oriented Forefront have only been on cyclists' heads for a few years, the green honeycomb design at the core of the Smith Optic models, which the company calls Koroyd, has already become instantly recognizable. The Overtake, with its large vents secured by a Koroyd underbelly, is geared towards racers who find their heads overheating using more aero models and want one of the lightest helmets we tested.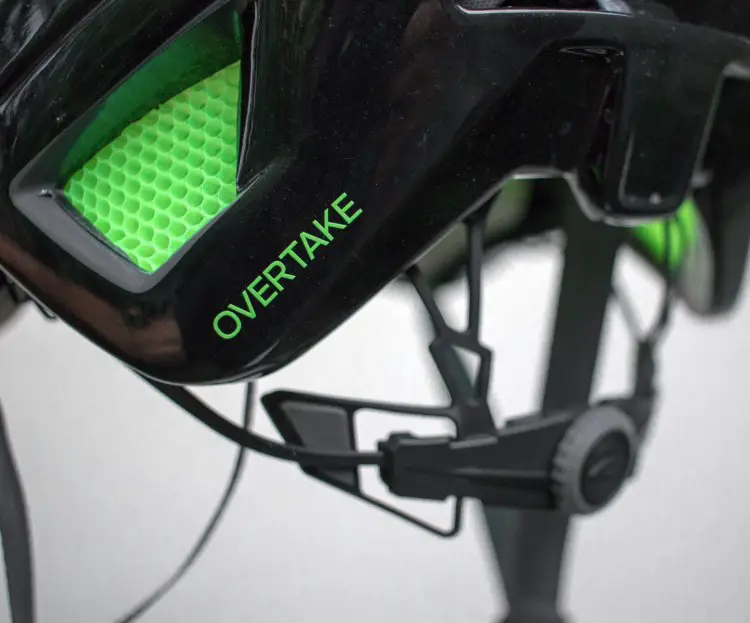 Safety: At the heart of both the safety and ventilation of the Overtake is that same Aerocore construction featuring Koroyd. Smith Optics, unlike many of the helmet brands listed here, doesn't use traditional EPS foam. The company has revealed in tests that its Koroyd, which is a series of polymer cores, absorbs 30% more energy than traditional foam. Most recently, Smith Optics added MIPS-equipped technology to its latest models, designed to prevent multi-directional impacts.
Fit: The retention on the Overtake is based around the company's VaporFit adjustable system, and adjustability is determined by a dial in the rear-center of the helmet. Although the dial is far more sluggish than other retention systems, such as a BOA, the VaporFit is easy to identify while riding if you need a mid-race adjustment. The model sat slightly high on our head, although as it hardly tips the scales at such a low weight, we hardly noticed it was there.
Heads Up: The Koroyd will never quite look the same after your first muddy ride or race. The little holes will capture a bunch of mud and grit, and you'll want your helmet first in line at the power washer.
Specs: Weight: 287g (L) // MSRP: $250 (standard) $310 (MIPS) // Sizes: S/M/L // Options: MIPS, Standard
More info: smithoptics.com