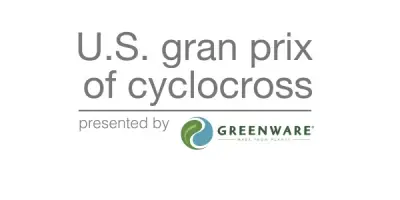 Long-time Sponsor Supports Junior Initiatives
Louisville, KY — Organizers of the US Gran Prix of Cyclocross announced that long-time sponsor CLIF® BAR is returning as a sponsor of the 2011 Series. CLIF® BAR will be present at all USGP events providing nourishment for racers and enthusiasts, including CLIF® BAR energy bars, CLIF SHOT® Energy Gel, CLIF SHOT BLOKS®, and CLIF SHOT® Electrolyte Replacement Drink. Created with a passion for the outdoors, CLIF BAR supports some of the world's top cyclists, including USGP competitors Troy Wells, Todd Wells, Brady Kappius, Mitch Hoke and Tyler Wren.  
In addition to the Series sponsorship, CLIF® BAR is a key supporter of a new USGP Junior Cycling Scholarship initiative designed to support Junior athletes selected to race at this year's Elite World Championships. The program, a collaboration between the USGP, CLIF®BAR and STANLEY will offer limited-edition STANLEY Special Edition One-Hand 16 oz Vacuum Mug for sale at the CLIF®BAR booth at every USGP race weekend. Proceeds from sales of this limited edition piece will support a newly created scholarship program designed to offset the costs of competing at the World Championships for un-funded Junior team members.
"We're excited to partner with the USGP and Stanley to support the development of junior racers who sometimes don't have the funds to travel to the world championships," said Garett Heitman, Sr. Field Marketing Manager at Clif Bar & Company. "We see this as a natural evolution to our long standing partnership with the USGP. They not only produce the premier cyclocross series in the United States, but also share our values of supporting athletic adventure, outdoor fun and the growth of a great sport."
Series Event Director, Joan Hanscom, said, "We are so happy to see CLIF® Bar returning as a series sponsor again this year. Throughout the long history of our partnership we have tried to focus on the sustainable growth of the sport of cyclocross through a focus on Junior racing. This new scholarship initiative adds a fresh new way to do that — and the mugs are REALLY cool. But we are also thrilled to have CLIF® riders returning to the USGP again this year to offer free clinics to aspiring junior athletes each Friday before racing begins. Registration for the clinics is free and available online at BikeReg.com."
About Clif Bar & Company
Clif Bar & Company is a leading maker of nutritious and organic foods and drinks for people on-the-go, including CLIF® BAR energy bar, LUNA®, The Whole Nutrition Bar for Women®, and CLIF Kid®, Nourishing Kids in Motion®. Focused on sports nutrition and healthy snacks, the company is committed to sustaining its people, brands, business, community and planet. Recently Clif Bar & Company was ranked the No. 1 brand in the Forbes Breakaway Brands survey, conducted by Landor Associates using Young & Rubicam's BrandAsset Valuator database measuring brand momentum from 2006 to 2009. (Forbes.com)