COLORADO SPRINGS, Colorado — The 2017 Professional Cyclocross Calendar (ProCX) is set to kick off in two weeks with a total of 43 race days across 18 states and the District of Columbia. The calendar spans September to December and is comprised of UCI-inscripted Category 1 and Category 2 races.
"We've worked hard to continue to improve the ProCX for the racers, event directors and fans," offered Chuck Hodge, VP of Operations for USA Cycling. "I believe the 2017 calendar offers another step forward and we look forward to another great season of racing."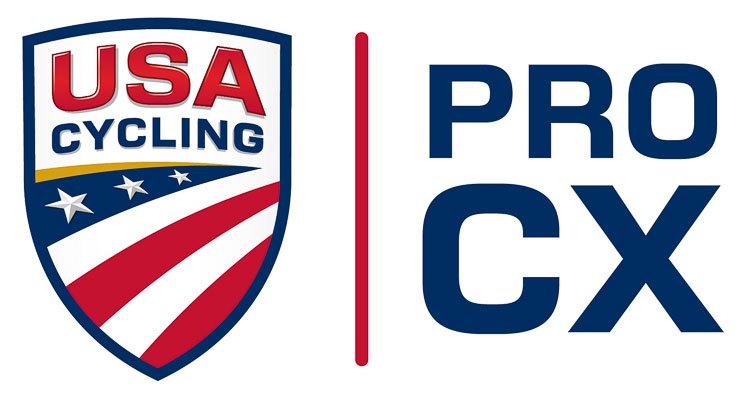 The ProCX gets underway Sept. 9-10 in Rochester, N.Y. with Rochester Cyclocross, and will conclude Dec. 9-10 with two events – Resolution 'Cross Cup in Dallas, Texas and the North Carolina Grand Prix in Hendersonville, N.C. Three states – California, Massachusetts and New York – will host multiple ProCX events, including the inaugural West Sacramento Cyclocross Grand Prix in Sacramento, Sept. 30-Oct. 1.
New for 2017, the ProCX will include the SHO-AIR US CUP-CX. The seven-race series was created in partnership with USA Cycling and combines four established events: KMC CrossFest (Sept. 31-Oct.1), Charm City Cross (Oct. 7-8), Cincinnati Cyclocross (Oct. 28-29), and Derby City Cup (Nov. 4). As a series within the ProCX calendar, the SHO-AIR US CUP-CX will award points toward an overall series champion, with the professional male and female overall winners both taking a $10,000 prize.
"Along with Ryan Trebon, I am proud to partner with USA Cycling to continue SHO-AIR's long-standing commitment to enhancing the sport of cycling," stated Scott Tedro, President & CEO of SHO-AIR International. "We are very excited about what we are building here."
The Pan Am Continental Cyclocross Championships will be held Nov. 5 in Louisville, Ky., the day after Derby City Cup (C2). This is one of only two events (the other is CXLA Weekend in LA) that will host joint competitions for U23 men and junior men. The ProCX calendar will feature a total of four races for U23 men and 11 races for junior men.
Last year's ProCX was dominated by Katie Compton (Colorado Springs, Colo./KFC Racing p/b Trek-Panache) for the women and Stephen Hyde (Easthampton, Mass./Cannondale p/b Cyclocrossworld.com) for the men. Both went on to win national championships in their respective categories, Compton winning her 13th national cyclocross crown. Maxx Chance (Boulder, Colo./Evol Racing) captured the U23 men's title and Lane Maher (Harwinton, Conn./Hands-On Racing p/b Giant) claimed the junior men's title.
"I am really excited to be returning to race the ProCX series for the 2017 season. Last year's series was filled with great races and even better battles," said Hyde, who won his first national cyclocross national championship in January in Hartford, Conn. "Returning as the last year's champ is pretty exciting for me too, as I have never been the returning anything before. I can't wait to get under way. I'll see you all in Rochester for the first round." With Compton planning to race the majority of the season in Europe, we should expect to see new faces at the top of the women's ProCX.
Follow ProCX updates and standings this season on Twitter (#ProCX and @USACProCX), Facebook (usacycling) and at www.usacycling.org/procx.
In addition to ProCX, USA Cycling also organizes the American Cyclocross Calendar (ACXC). This calendar was formerly called the Cyclocross National Calendar and its purpose is to provide top domestic events with the opportunity to achieve UCI recognition. Those races that seek UCI inscription and inclusion on the ProCX must first be part of the ACXC for at least one year.
The 2017 ACXC is comprised of three events in three states and it gets underway on Sept. 30. Click here to see the complete calendar.
The full ProCX calendar is below.
+ indicates races part of the US Cup-CX series
* indicates races with Junior UCI races
^ indicates races with U23 UCI races
** indicates races that do not award ProCX points
2017 USA Cycling Pro CX Schedule
| Date | Event | Locations | UCI Ranking |
| --- | --- | --- | --- |
| Sept. 9 | Rochester Cyclocross | Rochester, NY | 1 |
| Sept. 10 | Rochester Cyclocross | Rochester, NY | 2 |
| Sept. 15 | Jingle Cross | Iowa City, IA | 1 |
| Sept. 16 | Jingle Cross | Iowa City, IA | 2 |
| Sept. 17 | Jingle Cross UCI World Cup** | Iowa City, IA | WC |
| Sept. 20 | Clif Bar CrossVegas | Las Vegas, NV | 1 |
| Sept. 22 | Trek CXC Cup? | Waterloo, WI | 2 |
| Sept. 24 | Trek CXC UCI World Cup** | Waterloo, WI | WC |
| Sept. 29 | KMC Cyclo-cross Festival*+ | Thompson, CT | 1 |
| Sept. 30 | West Sacramento Cyclocross Grand Prix | Sacramento, CA | 2 |
| Oct. 1 | KMC Cyclo-cross Festival*+ | Thompson, CT | 2 |
| Oct. 1 | West Sacramento Cyclocross Grand Prix | Sacramento, CA | 2 |
| Oct. 7 | Charm City Cross+ | Baltimore, MD | 1 |
| Oct. 8 | Charm City Cross+ | Baltimore, MD | 2 |
| Oct.14 | CRAFT Sportswear Gran Prix of Gloucester | Gloucester, MA | 2 |
| Oct.14 | US Open of Cyclocross* | Boulder, CO | 2 |
| Oct. 15 | CRAFT Sportswear Gran Prix of Gloucester | Gloucester, MA | 2 |
| Oct. 15 | US Open of Cyclocross^ | Boulder, CO | 2 |
| Oct. 21 | DCCX | Washington DC | 2 |
| Oct. 22 | DCCX | Washington DC | 2 |
| Oct. 28 | Cincinnati Cyclocross @ Devou Park*+ | Covington, KY | 1 |
| Oct. 28 | HPCX | Jamesburg, NJ | 2 |
| Oct. 29 | Cincinnati Cyclocross - Harbin Park International*+ | Mason, OH | 2 |
| Oct. 29 | HPCX | Jamesburg, NJ | 2 |
| Nov. 4 | Derby City Cup*+ | Louisville, KY | 2 |
| Nov. 5 | Pan Am Continental Cyclo-cross Championships*^** | Louisville, KY | CC |
| Nov. 11 | The Northampton International | Northampton, MA | 2 |
| Nov. 12 | Cyntergy Hurtland | Tulsa, OK | 2 |
| Nov. 12 | The Northampton International | Northampton, MA | 2 |
| Nov. 18 | Major Taylor 'Cross Cup* | Indianapolis, IN | 2 |
| Nov. 18 | Supercross Cup | Stony Point, NY | 2 |
| Nov. 18 | CXLA Weekend: Los Angeles*^ | Los Angeles, CA | 2 |
| Nov. 19 | Major Taylor 'Cross Cup* | Indianapolis, IN | 2 |
| Nov. 19 | Supercross Cup | Stony Point, NY | 2 |
| Nov. 19 | CXLA Weekend: Los Angeles*^ | Los Angeles, CA | 2 |
| Dec. 2 | Ruts N' Guts | Broken Arrow, OK | 1 |
| Dec. 2 | NBX Gran Prix of Cross | Warwick, RI | 2 |
| Dec. 3 | Ruts N' Guts | Broken Arrow, OK | 2 |
| Dec. 3 | NBX Gran Prix of Cross | Warwick, RI | 2 |
| Dec. 9 | North Carolina Grand Prix | Hendersonville, NC | 2 |
| Dec. 9 | Resolution 'Cross Cup | Dallas (Garland), TX | 2 |
| Dec. 10 | North Carolina Grand Prix | Hendersonville, NC | 2 |
| Dec. 10 | Resolution 'Cross Cup | Dallas (Garland), TX | 2 |