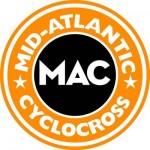 The Champion System MAC Series has released its updated points standings heading into this weekend's UCI double header in New Jersey. The UCI's current world points leader, Laura Van Gilder, and her black-suited C3-Athletes Serving Athletes Teammates claim, "you don't know the power of the dark side" as the official team slogan, and they have used the force of the dark side to put a stranglehold on a number of classes. Van Gilder has dominated the Champion System MAC this year, winning every UCI event. By applying her one allowable drop race to the one she skipped in Bryn Athyn, Van Gilder has a perfect score of 600 points against the only 385 points for her teammate Arley Kemmerer, who is in second. Despite missing two races, Dee Dee Winfield is in position to give C3-Athletes Serving Athletes a year-end sweep as she is only 19 points behind current third place rider Erin Silliman of Fruit66/Artemis.
With Diane Grim leading the Women's 45+ and Jimmy Maurer dominating the regular U19s, C3-Athletes Serving Athletes have the mathematical possibility of clinching their third consecutive Champion System MAC Team Championship in New Jersey this weekend.
Standing in the way of the big team are the CYFAC-Champion System and Van Dessel Factory teams. With Swiss riders Valentine Scherz, the defending MAC champion, and Anthony Grand currently sweeping the top two spots of both the Elite Men and U23 standings, CYFAC-Champion System is getting very high efficiency from its small team. Meanwhile, Jeff Bahnson continues to be the star of the Van Dessel Factory Team as he leads the Elite U19 division.
As expected, the tightest battles continue to be in Champion System MAC's very large and very deep Elite Masters classes. Stephen Kincaid (Philadelphia Cyclismo), Mike Yozell (PA Valleys.com) and Ralf Warmuth of the Highland Park Hermes lead the overall Elite Masters 35+ points standings with fewer than 100 points separating the three. In the Elite 45+ subdivision, Ralph Warmouth, who rides for the Highland Park Hermes, one of the principal sponsor's of Sunday's HPCX, leads Greg "Fergie" Ferguson, who rides for Team Beacon, the sponsor of Saturday's Beacon Cyclocross. Jeff Appletons (GoCycling-D&Q/MK Racing), rounds out the top 3 in the Elite 45+.
Registration for both Saturday's Beacon Cyclocross and Sunday's HPCX is now open on BikeReg.com. Both events feature UCI sanctioned races for both Men and Women.